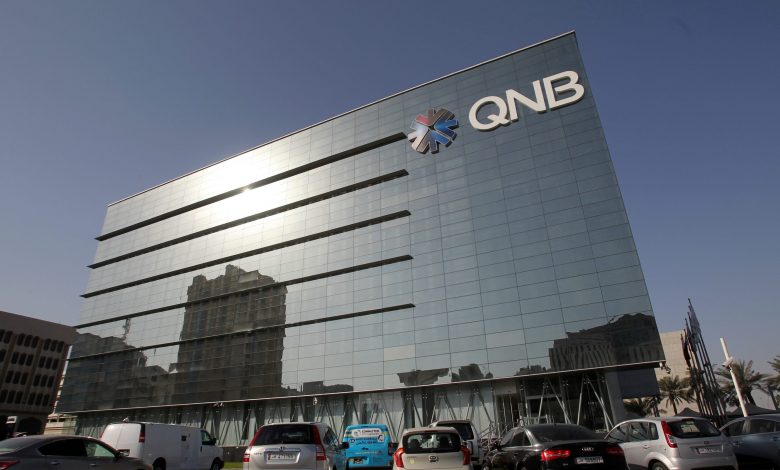 💰 Business
QNB Group Receives "AA" Rating by MSCI ESG Research
مجموعة QNB تحصل على تصنيف AA من قبل MSCI لأبحاث الحوكمة البيئية والاجتماعية
QNA
Doha: Qatar National Bank (QNB) Group received a rating of AA in the MSCI ESG Ratings assessment, conducted by MSCI ESG Research LLC.
Regulator, authorities, policy makers and investors increasingly put more pressure on banks to address environmental, social and governance (ESG) related factors. These represent risks and add additional complexity for financial service providers to be identified, addressed and managed adequately.
The rating recognizes QNB Group as a leader in its industry in managing ESG risks and opportunities. The rating is also a testament that QNB has developed a meaningful sustainability strategy, which addresses all topics of materiality and has been successful in executing upon it. The rating upgrade to AA places QNB Group into the top quartile of the ESG index, and confirms the Group's leadership in the banking sector on this topic.
MSCI ESG Research LLC. is a leading research and data provider measuring companies' performance on the grounds on Environmental, Social, and Governance (ESG) factors. MSCI ESG Ratings aim to measure a company's resilience to long-term ESG risks. 

قنا
الدوحة: حصلت مجموعة بنك قطر الوطني /QNB/ على تصنيف AA في التقييم الذي أجرته شركة MSCI لأبحاث الحوكمة البيئية والاجتماعية وحوكمة الشركات.
ووفقا للتصنيف فقد تم اختيار مجموعة QNB كمؤسسة رائدة في مجالها في إدارة المخاطر والفرص البيئية والاجتماعية والحوكمة، كما يعد التصنيف أيضاً دليلاً على أن QNB طور استراتيجية استدامة هادفة تتناول جميع الموضوعات ذات الأهمية النسبية ونجح في تنفيذها، حيث أن ترقية التصنيف إلى AA يضع المجموعة في الربع الأعلى لمؤشرESG، ويؤكد ريادة المجموعة في هذا المجال في القطاع المصرفي.
يذكر أن الجهات التنظيمية والسلطات وصناع السياسات والمستثمرين يضعون معالجة العوامل البيئية والاجتماعية وقضايا الحوكمة في أولوية معاملاتهم المصرفية مع البنوك، حيث تمثل هذه العوامل والقضايا متطلبات هامة لمزودي الخدمات المالية بهدف تحديدها ومعالجتها وإدارتها بشكل مناسب.
وتعد MSCI شركة رائدة في توفير الأبحاث والبيانات التي تقيس أداء الشركات على أساس العوامل البيئية والاجتماعية والحوكمة، حيث تهدف تصنيفاتها إلى قياس قدرة الشركات على الصمود في مواجهة المخاطر البيئية والاجتماعية وقضايا الحوكمة طويلة الأجل.
يشار إلى أنه تم تأسيس مجموعة QNB عام 1964 وتم إدراجها في بورصة قطر عام 1997، وأن رأس المال المصرح به ورأس المال المدفوع وإجمالي عدد الأسهم المكتتب بها 9 مليارات و236 مليونا و 428 ألفاً و 570 ريالا ، كما أن عدد الأسهم القابلة للتداول 4 مليارات و 616 مليونا و 214 ألفاً و 860 سهما .