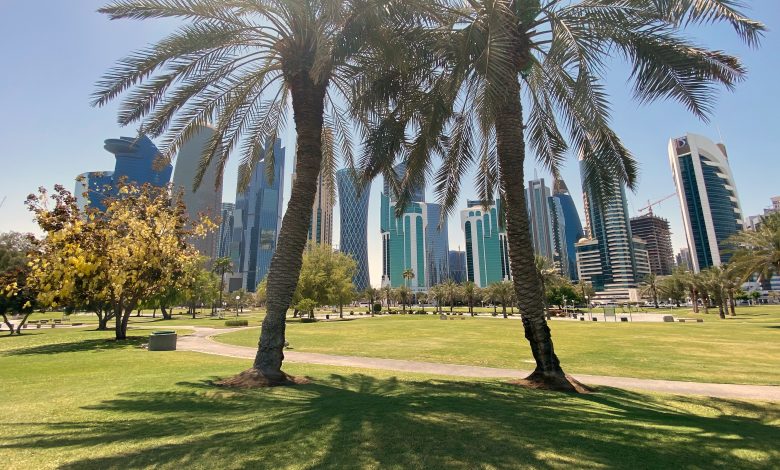 تمديد سريان اشتراط الحجر الصحي الفندقي حتى ٣١ أغسطس ٢٠٢١
Discover Qatar
Doha: Discover Qatar's 'Welcome Home Package' for arrivals from Red Zone countries has now been extended until August 31, 2021. Before this, the website booking option was available until May 31, 2021. Arrivals from countries not on the Green List can now book hotel quarantine for dates until the end of August 2021.
There are 2 categories of Quarantine Bookings:
Arrivals on flights and via Abu Samra border from Red Zone Countries
Mekaines/Mukaynis Quarantine
"Please do not book a "Welcome Home Package" until you have read the FAQ's, you know what type of quarantine you will be required to complete, and you have the approval to travel to Qatar," Discover Qatar in Partnership with Qatar Airways Holidays said on its website.
Entry into Qatar: Under the instructions of the Qatar Government, entry into Qatar is currently only allowed for: Qatari nationals, the children and spouses of Qatari citizens, Permanent resident permit holders, Regular resident permit holders with QID (subject to 'Exceptional Entry Permit' approval) & GCC citizens.
Pre-approved QID resident permit holders are required to obtain 'Exceptional Entry Permit' approval via the Qatar Portal. QID residents who are currently in the State of Qatar and wish to travel and return will automatically receive an 'Exceptional Entry Permit' upon departure.
You will not be allowed to board your flight or cross the Abu Samra land border if you do not have a correct Discover Qatar Welcome Home hotel voucher.

موقع اكتشف قطر
الدوحة: تم الآن تمديد "باقة الترحيب بالمنزل" في قطر للقادمين من دول المناطق حمراء التصنيف حتى 31 أغسطس 2021. حيث كان خيار الحجز قبل ذلك عبر الموقع الإلكتروني متاحًا حتى 31 مايو 2021. ويمكن للقادمين من البلدان الغير مدرجة في قائمة الدول منخفضة الخطورة، الآن حجز الفنادق للحجر الصحي حتى نهاية أغسطس 2021.
هناك فئتان من حجوزات الحجر الصحي:
القادمون على متن رحلات جوية وعبر معبر أبو سمرة من دول المنطقة الحمراء.
الحجر الصحي في مركز مكينس.
ونشرت اكتشف قطر بالشراكة مع القطرية للعطلات على موقعها الالكتروني: "يرجى عدم حجز" باقة الترحيب بالمنزل" حتى تقرأ الأسئلة الشائعة، وتعرف نوع الحجر الصحي الذي سيطلب منك إكماله والحصول على الموافقة المسبقة للسفر إلى دولة قطر".
الدخول إلى قطر: بموجب تعليمات حكومة قطر، يُسمح حالياً بالدخول إلى قطر فقط لكل من: المواطنين القطريين، وأبناء وأزواج المواطنين القطريين، وحاملي تصاريح الإقامة الدائمة، وحاملي تصاريح الإقامة العادية مع البطاقة الشخصية القطرية (الخاضعة لـ موافقة "تصريح دخول استثنائي") ومواطني دول مجلس التعاون الخليجي.
يُطلب من حاملي تصاريح الإقامة القطرية المعتمدة مسبقًا الحصول على موافقة "تصريح دخول استثنائي" عبر بوابة قطر. سيحصل المقيمون من حاملي البطاقة الشخصية القطرية الموجودين حاليًا في دولة قطر والذين يرغبون في السفر والعودة على "تصريح دخول استثنائي" تلقائيًا عند المغادرة.
لن يُسمح لك بالصعود إلى الطائرة أو عبور معبر أبو سمرة الحدودي إذا لم يكن لديك قسيمة صحيحة من "اكتشف قطر "باقة الترحيب المنزلي".