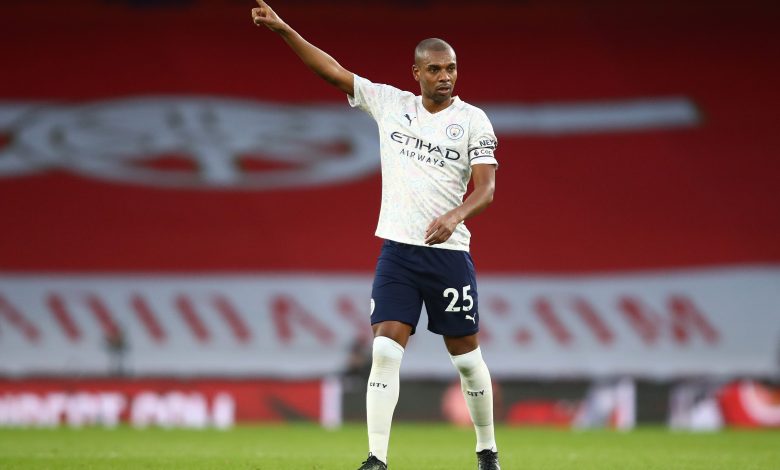 🥅 LEAGUES
Manchester City Beat Arsenal in Premier League
مانشستر سيتي يفوز على ارسنال في الدوري الإنجليزي
QNA
London: Manchester City moved a step closer to the Premier League title as Raheem Sterling's early goal gave the runaway leaders a 1-0 win against Arsenal on Sunday.
Manchester City made it 18 successive victories in all competitions, thanks to Sterling's second-minute header at the Emirates Stadium.
With 13 games left, City are 10 points clear of second-placed Leicester City, who had closed the gap to seven with a 2-1 win at Aston Villa earlier on Sunday.
City have equaled the club record of 11 successive away victories in all competitions, set from May to November 2017.

قنا
لندن: واصل فريق مانشستر سيتي انتصاراته في بطولة الدوري الإنجليزي لكرة القدم، بعد فوزه على مضيفه أرسنال (1-صفر) في المباراة التي جرت بينهما مساء الأمس في قمة المرحلة الخامسة والعشرين.
ويدين مانشستر سيتي بالفضل في فوزه إلى لاعبه رحيم ستيرلينج صاحب هدف المباراة الوحيد في الدقيقة الثانية.
ورفع مانشستر سيتي بفوزه الثالث عشر تواليًا في الدوري الإنجليزي والثامن عشر في مختلف المسابقات، رصيده إلى 59 نقطة بفارق 10 نقاط عن كل من جاره مانشستر يونايتد الثاني وليستر سيتي الثالث اللذين يفصل بينهما فارق الأهداف.
وأقيمت مساء الأمس ثلاث مباريات أخرى في نفس الجولة، أسفرت عن فوز مانشستر يونايتد على ضيفه نيوكاسل (3-1) ، ووست هام يونايتد على ضيفه توتنهام هوتسبير (2-1) ، وليستر سيتي على مضيفه أستون فيلا (2-1).