وزارة الدفاع تدشن سفينة الكورفت "دامسة" في إيطاليا
QNA
La Spezia: The Ministry of Defense inaugurated "Damsa" corvette during a ceremony held on this occasion in the Italian city of La Spezia yesterday. This ship is the second of four corvettes manufactured by the Italian shipbuilding company Fincantieri for the Amiri Naval Forces.
The inauguration ceremony also included the laying of the hull of the fourth "Simaisma" corvette.
This project comes within a group of projects aimed at developing the armament competence of the Qatari Amiri Naval Forces in line with the vision of the supreme leadership of the Qatar Armed Forces in developing its combat systems with the latest technologies and armament capabilities available in international companies specializing in war industries.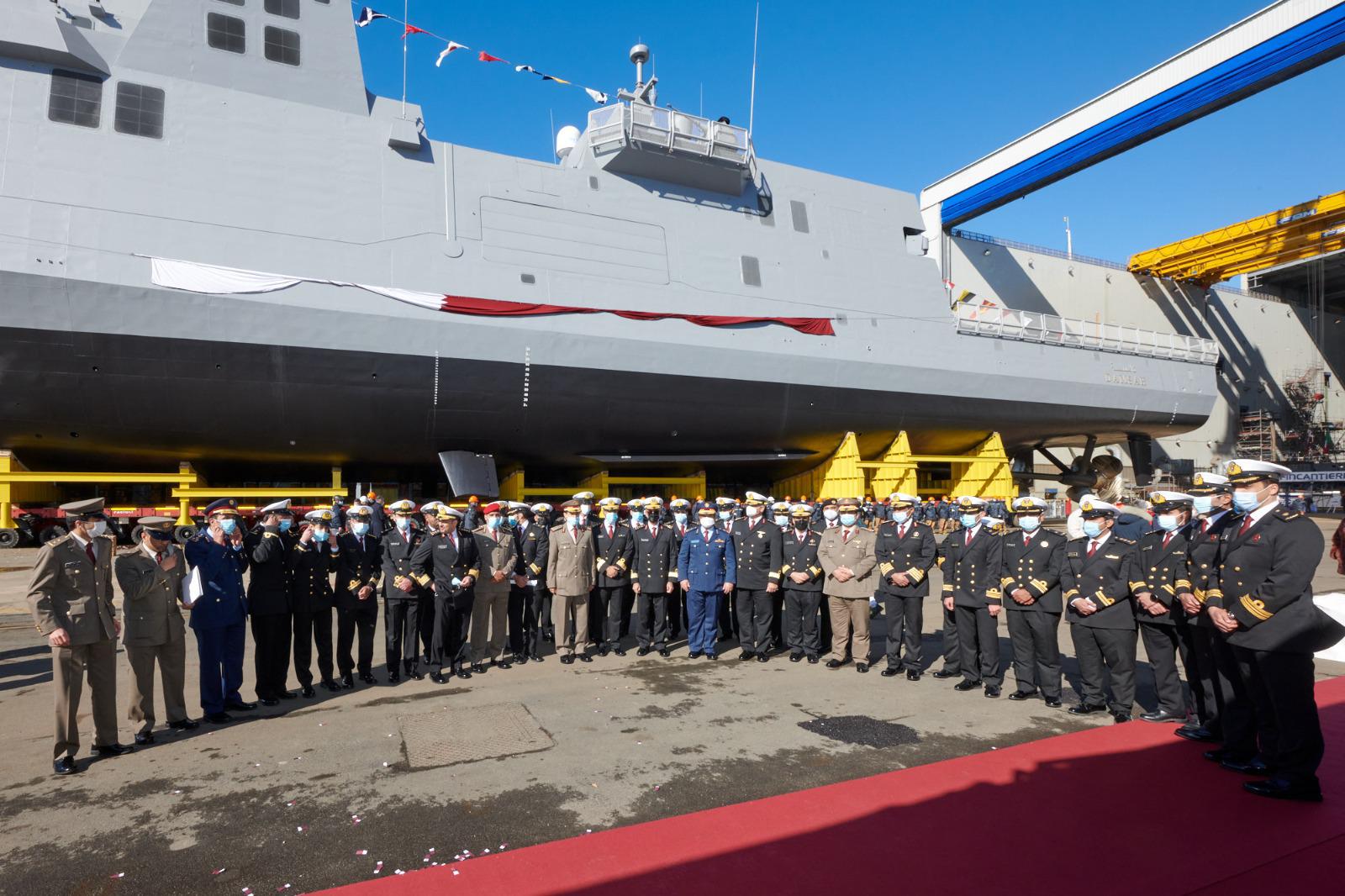 The inauguration ceremony was attended by HE Deputy Chief of Staff for Administration and Logistics Major General (Pilot) Mubarak bin Mohammed Al Kumait Al Khayarin, HE Commander of the Italian Northeast Navy Admiral Giorgio Lazio, and Qatari Military Attache in Italy Brigadier General (Navy) Hilal Ali Al Mohannadi, along with a number of senior officials from Fincantieri company and a number of senior officers from both sides.

قنا
لاسبيزيا: دشنت وزارة الدفاع، سفينة /دامسة/ وذلك خلال حفل أقيم بهذه المناسبة، الأمس، في مدينة /لاسبيزيا/ الإيطالية، حيث تعد هذه السفينة الثانية من نوع /كورفت/ من أصل أربع سفن، يتم تصنيعها من قبل شركة /فينكنتيري/ الإيطالية لبناء السفن، لصالح القوات البحرية الأميرية.
كما تخلل حفل التدشين وضع هيكل السفينة الكورفت الرابعة /سميسمه/.
ويأتي هذا المشروع ضمن مجموعة مشاريع تهدف إلى تطوير الكفاءة التسليحية للقوات البحرية الأميرية القطرية، وذلك تماشياً مع رؤية القيادة العليا للقوات المسلحة القطرية في تطوير منظوماتها القتالية بأحدث التقنيات والإمكانيات التسليحية التي وصلت إليها الشركات العالمية المتخصصة في الصناعات الحربية.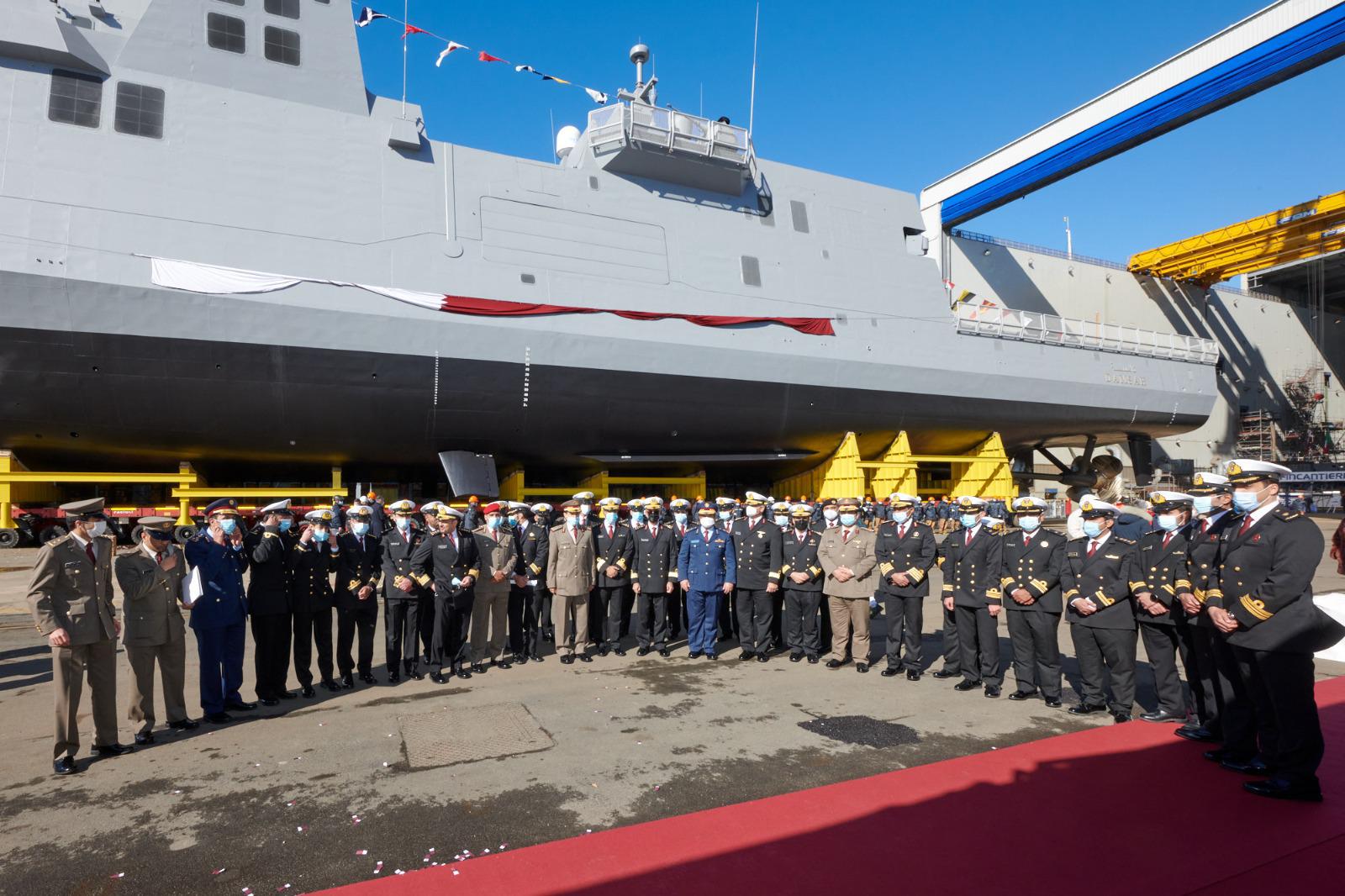 حضر حفل التدشين سعادة اللواء الركن /طيار/ مبارك بن محمد الكميت الخيارين نائب رئيس الأركان لشؤون الإدارة والإمداد، وسعادة الأدميرال جورجيو لاتسيو قائد بحرية الشمال الشرقي الإيطالي، والعميد الركن /بحري/ هلال علي المهندي الملحق العسكري القطري في إيطاليا، بجانب عدد من كبار المسؤولين في شركة /فينكنتيري/ وعدد من كبار الضباط من الجانبين.