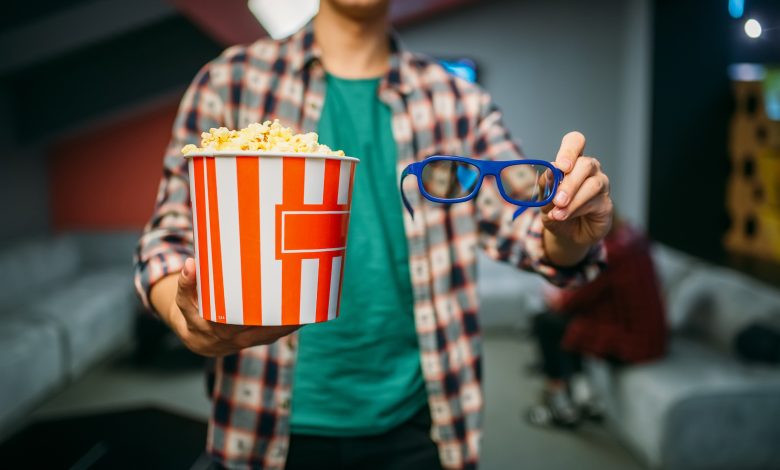 أقوى ١٠ أفلام لهذا الأسبوع .. تُعرض الآن في قطر
Dina Al Sabbagh – WGOQatar
Doha: Cinema is a complex art in every sense of the word, and it has gained great popularity because of its artistic importance, which makes it more like the axis between the area of stillness and movement. Cinema in Qatar has made a significant breakthrough in maintaining the lead among cinemas in the Arab world.
Here are the top 10 movies of the week:
WRONG TURN
VELLAM
ASHFALL
KABADADAARI
LINE OF DESCENT
BELLEVILLE COP
THE LITTLE THINGS
OUR FRIEND
THE MARKSMAN
وقفة رجالة
دينا الصباغ – WGOQatar
الدوحة: تعتبر السينما فناً مركباً بكل معنى الكلمة، وقد لاقت رواجاً كبيراً بسبب أهميتها الفنية التي تجعله أشبه بالمحور الفاصل بين منطقة السكون والحركة. والسينما في قطر استطاعت تحقيق شوط كبير لا يستهان به من أجل المحافظة على الصدارة بين صالات السينما في العالم العربي.
وإليكم أبرز ١٠ أفلام لهذا الأسبوع:
WRONG TURN
VELLAM
ASHFALL
KABADADAARI
LINE OF DESCENT
BELLEVILLE COP
THE LITTLE THINGS
OUR FRIEND
THE MARKSMAN
وقفة رجالة