استاد الثمامة يقترب من الجاهزية
Al-Sharq – WGOQatar Translations 
Doha: Work continues in full swing at the site of Al Thumama stadium project, which has become close to readiness after all its external features have been completed at the façade and the ceiling level, in addition to the completion of the internal concrete works, the start of finishes and the final touches that will prepare this World Cup icon for operational experiments in the coming months.
Some pictures published by the official account of the Supreme Committee for Delivery and Legacy on Twitter showed the extent of construction work in the stadium and the start of paving the perimeter of the stadium as well as preparing the main and subsidiary entrances to the stadium by installing electronic gates and glass façades that will be dedicated to the entry of the masses into the stadium during the 2022 FIFA World Cup.
The photos published on the Supreme Committee website also showed the near completion of the work for installing chairs in the lower and upper stands of the World Cup stadium, which paves the way for the project to enter the finishing stage and the final technical touches that precede the final announcement of readiness and before entering the operational testing phase.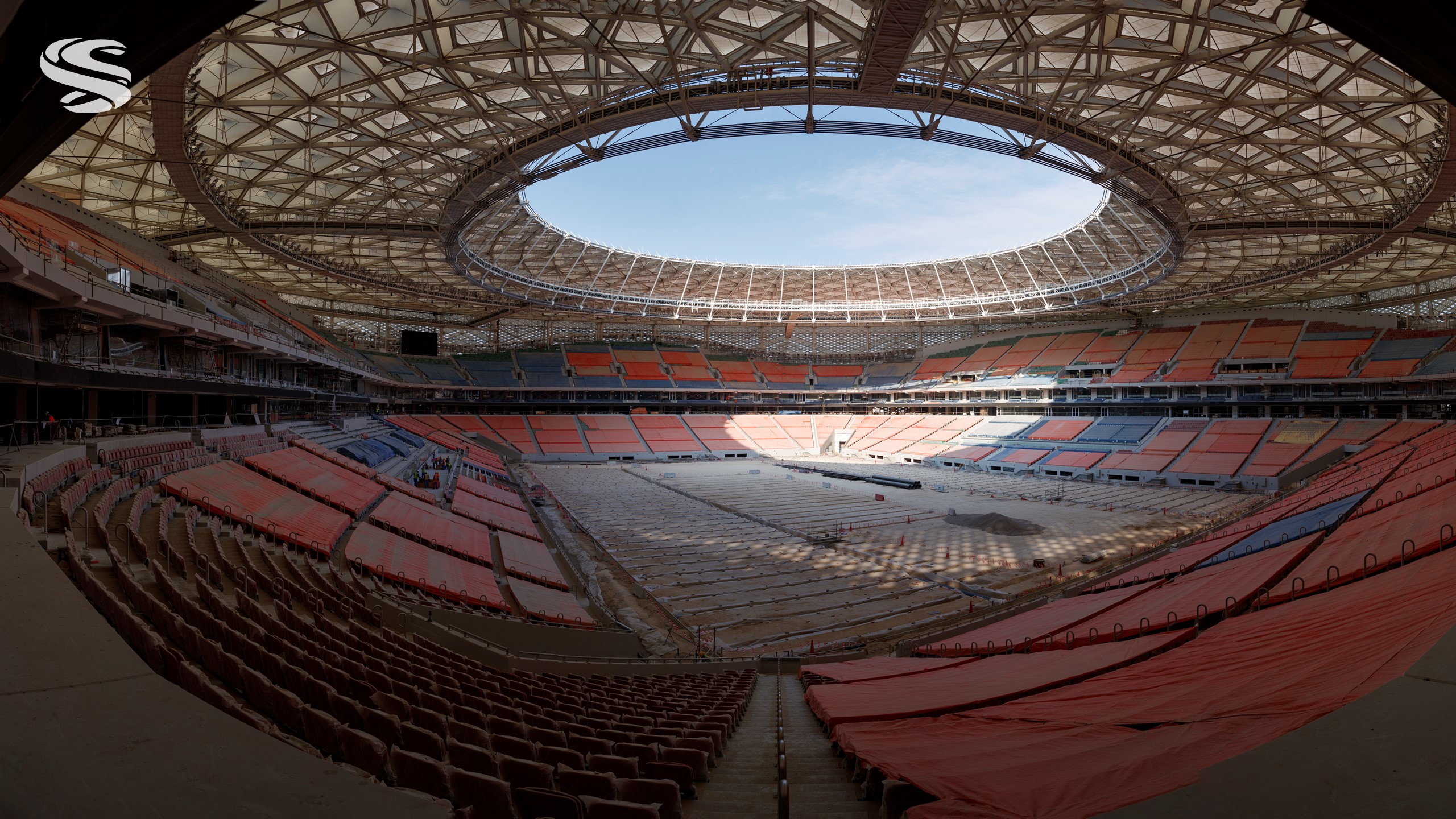 الشرق
الدوحة: تتواصل الأشغال على قدم وساق بموقع مشروع استاد الثمامة المونديالي الذي اصبح قريبا من الجاهزية بعدما اكتملت كافة ملامحه الخارجية على مستوى الواجهة والسقف الى جانب اكتمال الاعمال الخرسانية الداخلية والانطلاق في التشطيبات ووضع اللمسات الاخيرة التي ستجهز هذه الايقونة المونديالية للتجارب التشغيلية خلال الأشهر المقبلة.
وأظهرت بعض الصور التي نشرها الحساب الرسمي للجنة العليا للمشاريع والإرث على تويتر مدى اكتمال الأشغال الانشائية بالاستاد والانطلاق في ترصيف محيط الاستاد الى جانب تجهيز المداخل الرئيسية والفرعية للاستاد عبر تركيب البوابات الالكترونية والواجهات الزجاجية التي ستكون مخصصة لدخول الجماهير الى داخل الملعب خلال منافسات بطولة كأس العالم لكرة القدم في 2022.
كما أظهرت الصور التي نشرت على موقع اللجنة العليا اقتراب اكتمال الأشغال الخاصة بتركيب الكراسي في المدرجات السفلى والعليا للملعب المونديالي مما يمهد الى دخول المشروع الى مرحلة التشطيبات واللمسات الفنية الاخيرة التي تسبق الإعلان النهائي عن الجاهزية وقبل الدخول في مرحلة التجارب التشغيلية.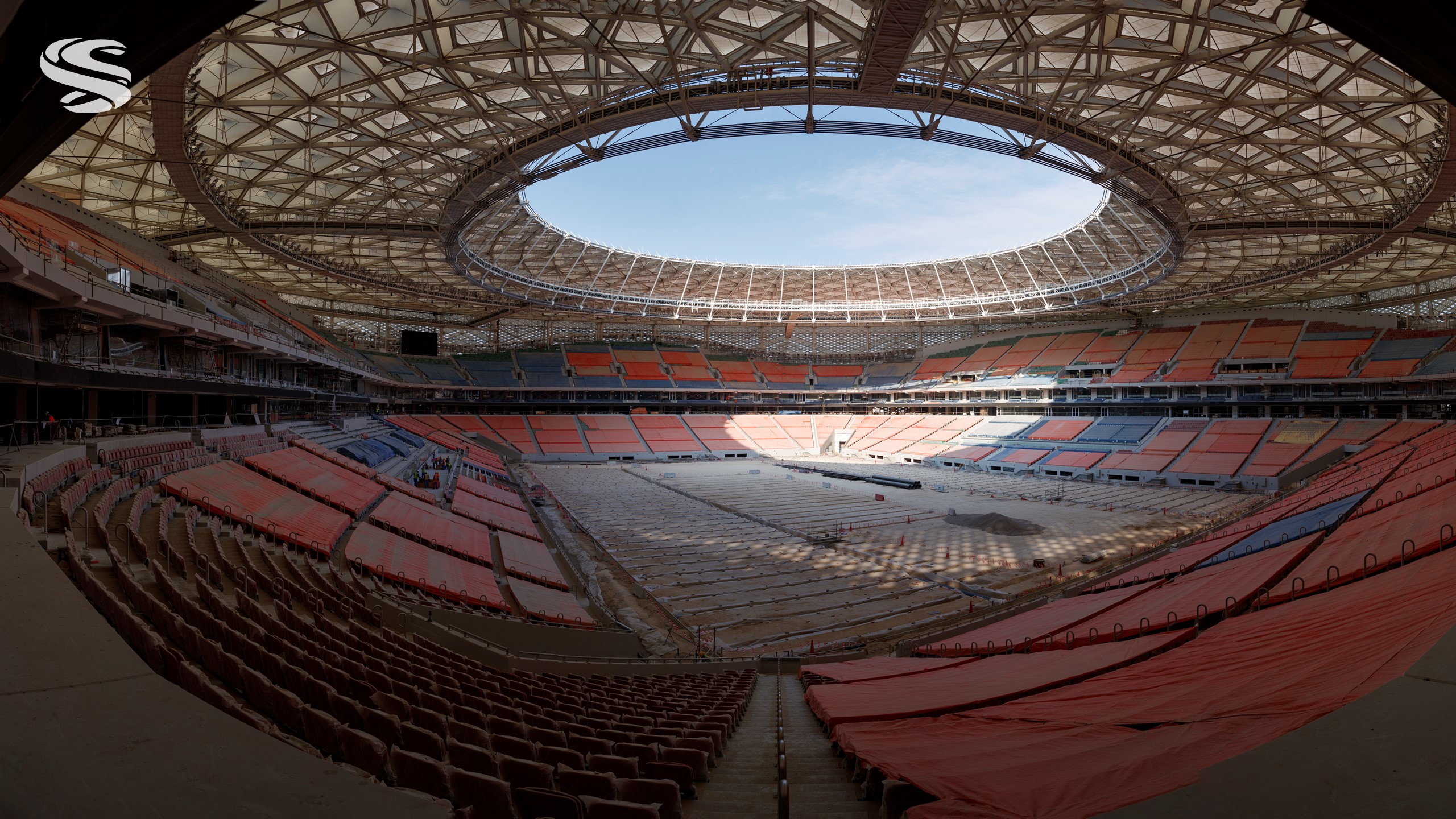 المصدر: al-sharq