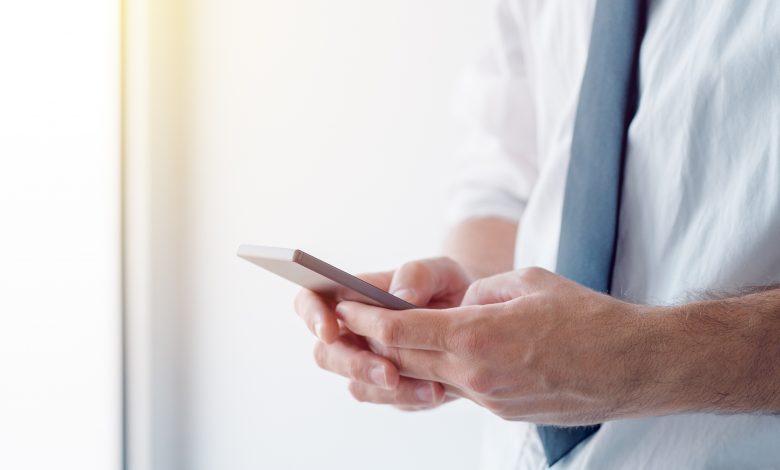 انترنت الهاتف المحمول في قطر هو الأسرع في العالم
By Sachin Kumar | The Peninsula
Doha: Mobile Internet speed in Qatar was the fastest in the world in December 2020, according to the Speedtest Global Index results released yesterday. 
In the Ookla's Speedtest Global Index, Qatar was ranked first in the world in terms of mobile internet speed in December. The average download speed in Qatar was 178.01 Mbps last month while the average upload speed was 29.74 Mbps.  
Qatar, which has one of the highest internet penetrations in the world, has improved its performance by two places in the index compared to last month.  
"On mobile, Qatar climbed two spots to land in first place for mobile. While the country has ranked among the top five for the past year, this is the first time the country has reached the top spot," noted Ookla in its report.
The average download speed in Qatar was 77.07 Mbps in November while the upload speed was 21.49 Mbps. 
The global average download speed in December was 47.20Mbps while the upload speed was 12.67Mbps. In the global ranking, the United Arab Emirates stood second with an average download speed of 177.52 Mbps while South Korea was placed third with average download speed of 169.03 Mbps in December.  China came fourth in the index, followed by Australia with an average download speed of 155.89 Mbps and 112.68, respectively. 
The record of Qatar in internet speed has remained impressive throughout the year. The country has been ranked among the top five countries in the global ranking in 2020. Qatar has won several laurels in the field of Information and Communications Technology (ICT) in 2020. One of the main highlights was the recognition by the World Economic Forum. In December last year, the country was ranked second in the Arab world and ninth globally in ICT adoption as per the Global Competitiveness Report Special Edition 2020 report by the World Economic Forum.
The Ookla Speed Test Index compares Internet speed data from around the world on a monthly basis. Data for the Index comes from the hundreds of millions of tests taken by real people using Speedtest every month.
Qatar has invested substantially in 5G technology which allows peak Internet connection speed to reach 1 Gbps.
The roll-out of 5G has also accelerated the development of wider communications infrastructure in Qatar. 
Adoption of new technology in Qatar is also high as the use of Internet and new devices has increased significantly over the last 10 years.
Source: thepeninsulaqatar

ذا بينينسولا – ترجمة WGOQatar
الدوحة: سرعة الإنترنت عبر الهاتف المحمول في قطر هي الأسرع في العالم لشهر ديسمبر 2020، وفقاً لنتائج مؤشر سبيدتيست العالمي التي صدرت أمس. 
في مؤشر اوكلا سبيدتيست العالمي، احتلت قطر المرتبة الأولى في العالم من حيث سرعة الإنترنت عبر الهاتف المحمول في ديسمبر. وبلغ متوسط سرعة التنزيل في قطر 178.01 ميغابت في الثانية في الشهر الماضي، في حين بلغ متوسط سرعة التحميل 29.74 ميغابت في الثانية.  
وقد حسنت قطر، التي لديها واحدة من أعلى معدلات انتشار الإنترنت في العالم، أدائها بمقدار مركزين في المؤشر مقارنة بالشهر الماضي.  
"على الهاتف المحمول، صعدت قطر مركزين لتحتل المركز الأول للهاتف المحمول. وفي حين كانت البلاد ضمن المراكز الخمسة الأولى في العام الماضي، فإن هذه هي المرة الأولى التي تحتل فيها البلاد المركز الأول".
بلغ متوسط سرعة التنزيل في قطر 77.07 ميغابت في الثانية في نوفمبر بينما كانت سرعة التحميل 21.49 ميغابت في الثانية. 
بلغ متوسط سرعة التنزيل العالمي في ديسمبر 47.20 ميجابت في الثانية في حين كانت سرعة التحميل 12.67 ميجابت في الثانية. وفي الترتيب العالمي، احتلت دولة الإمارات العربية المتحدة المرتبة الثانية بمتوسط سرعة تنزيل بلغ 177.52 ميغابت في الثانية، بينما احتلت كوريا الجنوبية المركز الثالث بمتوسط سرعة تنزيل بلغ 169.03 ميغابت في الثانية في ديسمبر.  وجاءت الصين في المرتبة الرابعة في المؤشر، تليها أستراليا بمتوسط سرعة تنزيل بلغ 155.89 ميغابت في الثانية و112.68 ميغابت في الثانية على التوالي. 
ظل سجل قطر في سرعة الإنترنت مثيراً للإعجاب على مدار العام. وقد صنفت البلاد ضمن قائمة الدول الخمس الأولى في التصنيف العالمي في عام 2020. فازت قطر بالعديد من الأوسمة في مجال تكنولوجيا المعلومات والاتصالات في عام 2020. وكان أحد أبرز النقاط البارزة هو اعتراف المنتدى الاقتصادي العالمي. وفي ديسمبر من العام الماضي، احتلت البلاد المرتبة الثانية في العالم العربي والتاسعة عالمياً في مجال اعتماد تكنولوجيا المعلومات والاتصالات وفقاً لتقرير "طبعة 2020 الخاصة" الصادر عن المنتدى الاقتصادي العالمي عن تقرير التنافسية العالمية.
يقارن مؤشر اوكلا سبيدتيست بيانات سرعة الإنترنت من جميع أنحاء العالم على أساس شهري. بيانات المؤشر تأتي من مئات الملايين من الاختبارات التي يجريها الناس على أرض الواقع باستخدام سبيدتيست كل شهر.
وقد استثمرت قطر بشكل كبير في تكنولوجيا الجيل الخامس التي تسمح بأقصى سرعة اتصال بالإنترنت تصل إلى 1 جيجابت في الثانية.
كما أدى نشر الجيل الخامس إلى تسريع تطوير البنية التحتية للاتصالات على نطاق أوسع في قطر. 
كما أن اعتماد التكنولوجيا الجديدة في قطر مرتفع أيضاً مع زيادة استخدام الإنترنت والأجهزة الجديدة بشكل ملحوظ على مدى السنوات العشر الماضية.