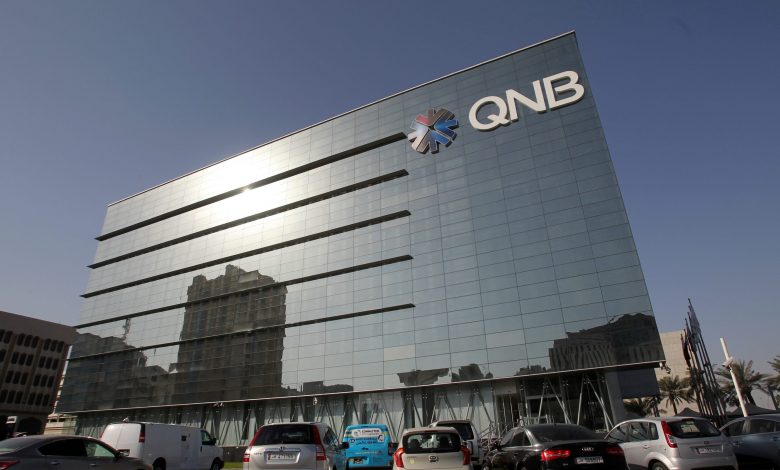 💰 Business
QNB Announces Financial Results for 2020
مجموعة QNB تعلن عن نتائجها المالية لسنة ٢٠٢٠
QNA
Doha: QNB, the largest financial institution in the Middle East and Africa (MEA) region, announced Tuesday its financial results for the year ended Dec. 31 of 2020. Net Profit for the full year reached QR12 billion ($3.3 billion), a decrease of 16 percent compared to last year.
QNB said that operating Income increased by 1 percent compared to last year despite the impact of COVID-19 and the decline in oil prices. The results reflects QNB Groups success in maintaining growth across the range of revenue sources. Considering the long-term financial impacts of COVID-19, QNB Group decided to set aside an additional QAR5.8 billion in respect to loan loss provisions as a precautionary measure, which affected the net profit for the year.
For the first time in the history of the region, QNB became the first banking institution to record total assets of QR1 trillion ($282 billion), representing an increase of 9 percent from last year. QNBs disciplined approach towards execution of its long-term strategy enabled the Group to achieve the One Trillion Qatar Riyal Total Asset milestone after 56 years of successful operation since inception.
The Board of Directors have recommended to the General Assembly the distribution of a cash dividend of 45 percent of the nominal share value (QAR0.45 per share). The financial results for 2020 along with the profit distribution are subject to Qatar Central Bank (QCB) approval.
The growth in total assets was mainly driven by strong growth in Loans and Advances by 7 percent to reach QR724 billion ($199 billion). On the funding side, QNB diversified its customer deposits generation which helped to increase deposits by 8 percent, to reach QR739 billion ($203 billion) from 31 December 2019.
During the year, QNB Group renewed its drive for cost rationalization in addition to sustainable revenue generating sources. This has helped QNB Group to materially improve the efficiency (cost to income) ratio from 25.9 percent to 24.3 percent which is considered one of the best ratios among the large financial institutions in the MEA region.
QNB strengthened its asset and liability management capabilities helping to reduce its loans to deposits ratio from 99.2 percent to 98.0 percent as of Dec. 31 of last year, mainly due to conservative credit underwriting during the year and more focus on deposit generation given the current low interest rate environment.
The ratio of non-performing loans to gross loans amounted to 2.1 percent, one of the lowest amongst financial institutions in the MEA region, reflecting the high quality of the Groups loan book and the effective management of credit risk. The Groups conservative policy with regard to provisioning for potential loan losses resulted in the coverage ratio improving to 107 percent.
Total Equity increased by 2 percent to reach QR97 billion ($27 billion) as at. Earnings per Share reached QR1.19 ($0.33), compared to QR1.45 ($0.40) in December 2019.
At Dec. 31 of 2020, QNB Group reported robust levels of capital measured in terms of the Capital Adequacy Ratio at 19.1 percent, higher than the regulatory minimum requirements of the Qatar Central Bank and Basel Committee.

قنا
الدوحة: أعلنت مجموعة /QNB/، أكبر المؤسسات المصرفية في منطقة الشرق الأوسط وإفريقيا، عن نتائجها المالية للسنة المنتهية في 31 ديسمبر 2020، حيث بلغ صافي الأرباح 12 مليار ريال قطري /3,3 مليار دولار أمريكي/ بانخفاض نسبته 16 بالمئة مقارنة بالعام الماضي.
وذكرت المجموعة، في بيان، أن الدخل التشغيلي ارتفع بنسبة 1 بالمئة على الرغم من تأثير وباء كورونا /كوفيد-19/ وانخفاض أسعار النفط، مما يعكس نجاح /QNB/ في تحقيق نمو قوي في مختلف مصادر الدخل.
وأوضح البيان أن مجموعة /QNB/ اختارت الاستمرار في اتباع سياسة متحفظة لبناء احتياطيات إضافية لخسائر القروض المحتملة من خلال تسجيل المزيد من مخصصات خسائر القروض للسنة المنتهية في 31 ديسمبر 2020 بمقدار 5,8 مليار ريال قطري وذلك كإجراء وقائي لحماية المجموعة.
وللمرة الأولى في تاريخ المنطقة، أصبحت مجموعة /QNB/ أول مؤسسة مالية يتجاوز إجمالي موجوداتها حاجز التريليون ريال قطري، حيث زادت الموجودات بنسبه 9 بالمئة لتتجاوز مبلغ تريليون ريال قطري /282 مليار دولار أمريكي/. ويعد هذا أحد أكبر الإنجازات المتميزة في تاريخ المجموعة الحافل بالإنجازات.
ولفت البيان إلى أنه بناء على النتائج المالية القوية والمستدامة التي تم تحقيقها خلال عام 2020 وانطلاقا من سياسة المجموعة الرامية إلى تحقيق أفضل عائد للمساهمين، أوصى مجلس الإدارة الجمعية العامة بتوزيع أرباح نقدية بمعدل 45 بالمئة من القيمة الاسمية للسهم /بواقع 0,45 ريال قطري للسهم الواحد/، علما بأن البيانات المالية لعام 2020 ومقترح توزيع الأرباح تخضع لموافقة مصرف قطر المركزي.
وكان المصدر الرئيسي لنمو إجمالي الموجودات هو القروض والسلف التي نمت بنسبة 7 بالمئة لتصل إلى 724 مليار ريال قطري /199 مليار دولار أمريكي/. وقد تم تمويل هذا النمو بشكل أساسي من خلال ودائع العملاء التي نمت بنسبة 8 بالمئة لتصل إلى 739 مليار ريال قطري /203 مليارات دولار أمريكي/.
وأكد البيان أن المجموعة قامت بأخذ العديد من المبادرات الجديدة التي تهدف إلى تخفيض المصاريف ورفع مستوى الكفاءة التشغيلية. وقد ساعد ذلك على تحسين نسبة الكفاءة /نسبة التكلفة إلى الدخل/ لتصل إلى 24,3 بالمئة مقارنة مع 25,9 بالمئة للعام السابق والتي تعتبر واحدة من أفضل النسب بين المؤسسات المالية الكبيرة في منطقة الشرق الأوسط وإفريقيا.
وقد أدت سياسة المجموعة القوية في إدارة الموجودات والمطلوبات إلى انخفاض نسبة القروض إلى الودائع من 99,2 بالمئة إلى 98 بالمئة كما في 31 ديسمبر 2020. ويعكس ذلك تحسنا كبيرا في سيولة المجموعة ومدى نجاح سياستها في إدارة مركزها المالي.
وقد بلغ معدل القروض غير العاملة كنسبة من إجمالي محفظة القروض مستوى 2,1 بالمئة كما في 31 ديسمبر2020، وهو من بين أدنى المعدلات على نطاق البنوك الرئيسية في منطقة الشرق الأوسط وإفريقيا، الأمر الذي يعكس الجودة العالية لمحفظة القروض وفعالية سياسة إدارة المخاطر الائتمانية. وقد ساهم ذلك في رفع نسبة تغطية القروض غير العاملة إلى مستوى 107 بالمئة كما في 31 ديسمبر 2020، الأمر الذي يعكس النهج المتحفظ الذي تتبناه المجموعة تجاه القروض المتعثرة.
وأشار البيان إلى ارتفاع إجمالي حقوق المساهمين إلى 97 مليار ريال قطري /27 مليار دولار أمريكي/، بزيادة 2 بالمئة عن ديسمبر 2019. وبلغ العائد على السهم 1,19 ريال قطري /0,33 دولار أمريكي/ مقارنة مع 1,45 ريال قطري /0,40 دولار أمريكي/ لنفس الفترة من العام الذي سبقه.
وفي 31 ديسمبر 2020، أعلنت مجموعة /QNB/ عن مستويات قوية لرأس المال تم قياسها من خلال نسبة كفاية رأس المال /CAR/ التي بلغت 19,1 بالمئة وهي نسبة أعلى من الحد الأدنى للمتطلبات التنظيمية لمصرف قطر المركزي ولجنة بازل.
وتخدم المجموعة ما يزيد على 20 مليون عميل بدعم من 28 ألف موظف عبر ألف موقع وأكثر من 4,300 جهاز صراف آلي.