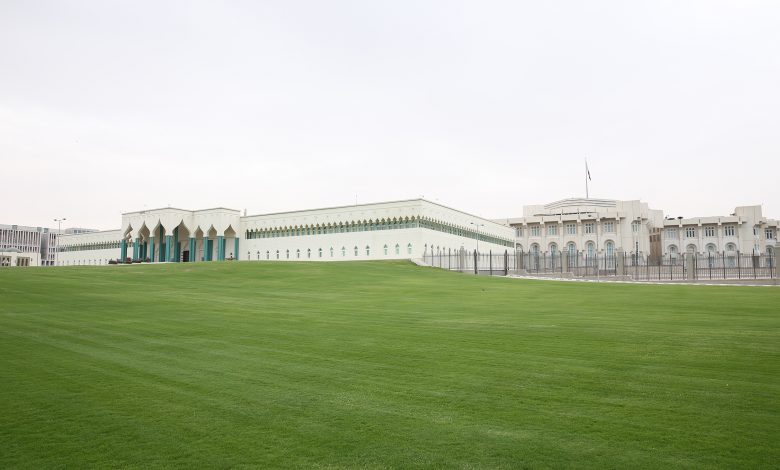 صاحب السمو يستقبل وزيري الخارجية والداخلية الليبيين
QNA
Doha: HH the Amir Sheikh Tamim bin Hamad Al-Thani met at his Amiri Diwan office on Monday morning with HE Minister of Foreign Affairs of the State of Libya in the Government of National Accord Mohamed Al-Taher Siala, and HE Minister of Interior in the State of Libya's Government of National Accord Fathi Ali Bashagha, and their accompanying delegation, on the occasion of their visit to the country.
During the meeting, they reviewed bilateral cooperation relations and the means to enhance and develop them, in addition to discussing the latest developments in Libya.

قنا
الدوحة: استقبل حضرة صاحب السمو الشيخ تميم بن حمد آل ثاني أمير البلاد المفدى، بمكتبه في الديوان الأميري صباح الأمس، كلاً من سعادة السيد محمد الطاهر سيالة وزير الخارجية، وسعادة السيد فتحي علي باشاغا وزير الداخلية بحكومة الوفاق في دولة ليبيا الشقيقة، والوفد المرافق، بمناسبة زيارتهم للبلاد.
جرى خلال المقابلة استعراض علاقات التعاون بين قطر وليبيا والسبل الكفيلة بتعزيزها وتطويرها، إضافة إلى مناقشة آخر تطورات الأوضاع في ليبيا.