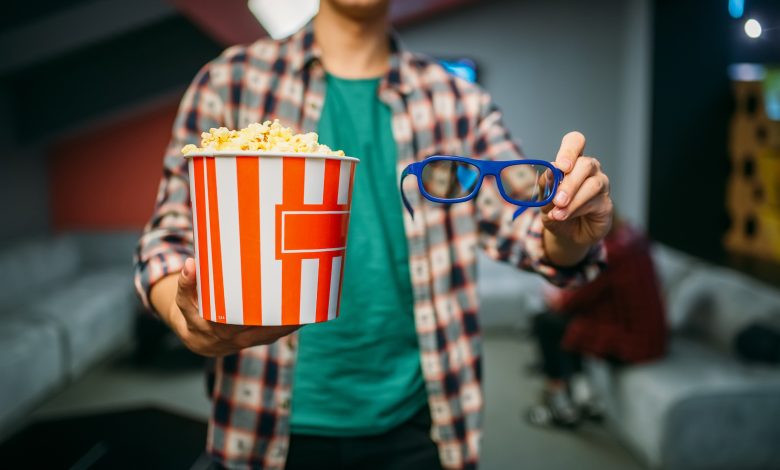 أقوى ١٠ أفلام لهذا الأسبوع .. تُعرض الآن في قطر
By Dina Al Sabbagh – WGOQatar
Doha: Cinemas are considered the most important mean of entertainment that we resort to fill our spare time and to stay up to date with movies that suit our interests and aspirations. There are foreign and Arabic movies and other kinds of movies that embody real or perhaps fictional stories in different templates such as action, comedy, tragedy and other topics that take us to a different world with diverse ideas, full Events and developments.
The film industry and cinemas were able to continue their work and keep up with the audience with everything new, despite the difficult conditions that the world faced recently due to the spread of the Coronavirus. The cinema was opened in the State of Qatar as part of the fourth plan with a number of precautionary measures and a list of various films. As for the latest 10 films being shown now, they are:
BECKY 
HONEST THIEF
الخطة العايمة
THE NEST
ANTEBELLUM
VANGUARD
LOVE
THE WAR GRANDPA
KHAALI PEELI
دينا الصباغ – WGOQatar
الدوحة: تعتبر صالات السينما من أهم وسائل التسلية التي نلجأ لها لملئ أوقات فراغنا ولمتابعة الأفلام التي تناسب اهتماماتنا وتطلعاتنا، فهناك الأفلام الأجنبية والعربية وغيرها من الأفلام التي تجسد قصصاً حقيقية أو ربما خيالية بقوالب مختلفة كالأكشن والكوميديا والتراجيدية وغيرها من المواضيع التي تأخذنا إلى عالم مختلف بأفكار متنوعة مليئة بالأحداث والتطورات.
تمكنت صناعة الأفلام وصالات السينما من متابعة عملها ومواكبة الجمهور بكل ما هو جديد على الرغم من الظروف الصعبة التي واجهت العالم في الآونة الأخيرة جراء انتشار فيروس كورونا. تم افتتاح السينما في دولة قطر ضمن الخطة الرابعة مع عدد من الإجراءات الاحترازية وبقائمة من الأفلام المتنوعة، أما بالنسبة لأحدث 10 أفلام يتم عرضها الآن فهي:
BECKY 
HONEST THIEF
الخطة العايمة
THE NEST
ANTEBELLUM
VANGUARD
LOVE
THE WAR GRANDPA
KHAALI PEELI