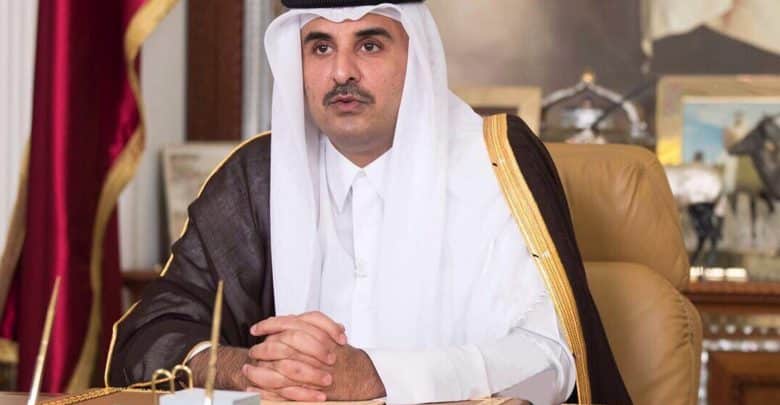 سمو الأمير يدعو لإقامة صلاة الاستسقاء يوم الخميس
QNA
Doha: Amir H H Sheikh Tamim bin Hamad Al Thani has called for Istisqaa (rain-seeking) Prayer to be performed across the country on Thursday morning, 17 Rabi' al-Awwal 1441 AH, corresponding to November 14, 2019.
Amir will perform the Istisqaa Prayer with worshipers at Al-Wajba prayer ground at 6:05 am.
دعا حضرة صاحب السمو الشيخ تميم بن حمد آل ثاني أمير البلاد المفدى، إلى إقامة صلاة الاستسقاء، صباح يوم الخميس 17 ربيع الأول 1441 هـ الموافق 14 نوفمبر 2019 م، في جميع أنحاء البلاد، تضرعا إلى الله في طلب نزول الغيث.
وسيؤدي سموه صلاة الاستسقاء مع جموع المصلين بمصلى الوجبة.