Hilton
Celebrate the EID night at Mawasem restaurant and savour unlimited servings of premium steak cuts including tenderloins, steak loins and a great variety of lamb choices. QAR 250 (soft beverages included), QAR 350 (special beverages included)
احتفل بليلة العيد في مطعم مواسم وتذوق الوجبات اللذيذة من قطع اللحم المتميزة بما في ذلك لحم المتن والهلام ومجموعة كبيرة ومتنوعة من خيارات لحم الضأن. 250 ريال قطري (تشمل المشروبات الغازية) ، 350 ريال قطري (تشمل المشروبات الخاصة)
For more information and reservations, please call 44233112 or email: doha.restaurants@hilton.com
St.Regis
Celebrate Eid at The Finest Address in Qatar!
Bring the whole family at Vine Restaurant for an exquisite dining experience.
Eid Brunch, August 21 to 24, 2018
QAR 200 with soft drinks
Tuesday Arabic Dinner Buffet, August 21, 2018
QAR 150 per person
Wednesday Seafood Night, August 22, 2018
QAR 275 per person
Thursday BBQ Night, August 23, 2018
QAR 275 per person
Book Now through +974 5039 6873
Marsa Malaz
Feast your Eid with a remarkable brunch spread in Al Sufra and share a joyful time with your family and friends under the tunes of Arabic music.Levant Family Brunch
Date: 2nd & 3rd day of Eid
Time: 12:30pm – 4:00pm 
QAR 245 per person, including soft beverages. 
For reservations, please call: 4035 5011 or WhatsApp: 74790864
Share the joy of Eid Al Adha with your family and friends and gather around an enticing feast especially prepared for the occasion by our executive Chef Julien El Khal.
Place your order now for the Eid takeaway "Kharouf"
WhatsApp: 74790864 or call: 40355011
Look forward to cherished moments with family and loved ones this Eid al-Adha. Coral brings you a special Eid Brunch featuring delicious specialties from our live stations, as well as interactive activities for your little ones.
Available on 21 and 22 August. From QR 295 per person. Call 4484 4919 or book online.
Mövenpick Hotel Doha
1. Enjoy Stay cation this Eid at only QAR 299 for two people inclusive of breakfast per night ! (Valid till 26th August) Add dinner at only QAR 50 per person !
2.Relish Eid Al Adha lunch at QAR 100 per person. (Entertainer and my book vouchers are accepted)
Call 4429 1111 or Whats App 6692 6688.
We wish you Eid Mubarak in advance !
The Westin Doha
Celebrate Eid in style at the Westin Family Eid Brunch and savor a wide array of international dishes and delectable delicacies!
price starts at QR 240
Radisson Blu
At Radisson Blu Hotel Doha, every moment matters.
While creating lasting memories with your family and friends, our chefs will tease your palate with traditional Arabic cuisines and International delights showcased in live cooking, carving stations and array of tempting desserts.
Celebrate at Hyde Park!
Mondrian
Make your Eid plans at Walima Doha this weekend for an unforgettable dining experience. Don't worry about missing the matches, we'll be screening them live from our Private Dining Rooms and will be open today from 1pm
😉
📲 :call +974 4045 5999 for more info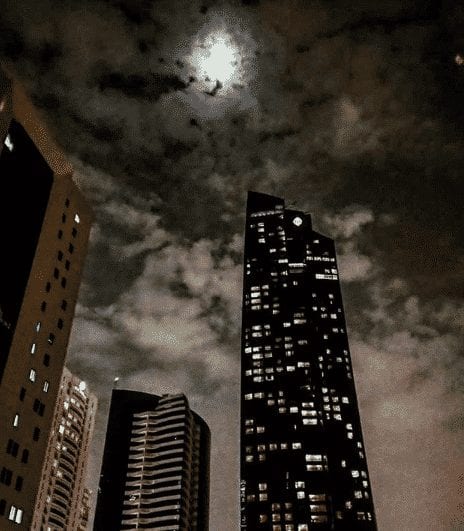 Intercontinental The City 
Kick off Eid Al Adha in style at The Square with traditional and international favourites in store for you!
FIRST 3 DAYS OF EID
Lunch – 12:00pm – 3:00pm – Starting from QAR 165 for food only
Dinner – 6:00pm – 11:00pm – Starting from QAR 185 for food only
Call 4015 8888 for more information and to book your table.
City Center Rotana
و استمتع بمجموعة من المأكولات العربية الأصيلة مع تشكيلة مميزة من الحلويات مختارة
لوقت والتاريخ: 6:30 مساءً – 10:30 مساءً ( اليوم الأول و الثاني من العيد)
السعر: 199 ريال قطري مع المشروبات
للحجز او للمزيد من المعلومات يرجى الاتصال على +974 4445 8888 او على البريد الالكتروني fb.citycentre@rotana.com ****************************************************** Celebrate Eid Al Adha with your family and friends featuring a luscious food selection at Olive Oil. Enjoy an array of authentic Arabic cuisine and plenty of desserts to choose from
Eid Al Adha dinner at Olive Oil is from 6:30 pm – 10:30 pm & (1&2 Day of Eid) and QR 199 per person including soft beverages
For more information and reservations call us at +974 4445 8888 or e-mail to fb.citycentre@rotana.com
Four Seasons Doha
asaquas

Love waking up to this view when staying at Four Seasons Hotel Doha. Simply amazing. Highly Recommended!

Celebrate the first day of Eid in a special way! We serve a dedicated and devoted brunch to enlighten your day!
Bring your children and let them enjoy a special play area in simsima ballroom.

W DOHA

EID is here and you will love it at W! 🤩 Wake up and don't stop the fun in this years Eid Staycation
.
📱Call us at 44535343