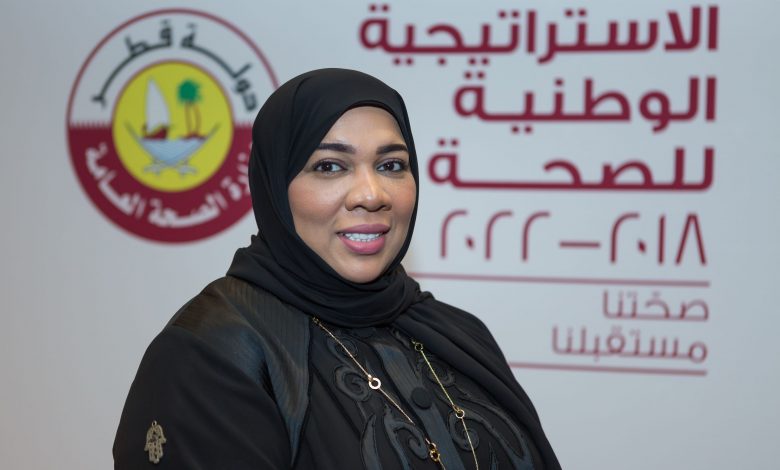 الصحة العالمية تعيّن الدكتورة هنادي الحمد في مجموعة المراجعة الخارجية لشؤون كبار السن
QNA
Doha: Qatar's National Health Strategy Lead for Healthy Ageing Dr. Hanadi Al Hamad has been appointed to the World Health Organization (WHO) External Review Group.
The External Review Group supports the WHO to review clinical guidelines to ensure that advice and support provided by the WHO is built on international best practice.
The appointment follows wide-ranging collaborations between the WHO and Dr. Hanadi and her team over the last few years, and provides Qatar with a greater opportunity to influence global policy on older people.
Dr. Hanadi has previously contributed as a member of the Global Network on Long Term Care to develop guidelines for implementing the WHO Global Strategy and Action Plan on Ageing and Health, especially in the area of long-term care, as well as being a member of the WHO Consortium on Metrics and Evidence for Healthy Ageing.
Last year, at the height of the global pandemic, Dr. Hanadi worked as a contributor to the preparation and review of WHO COVID 19 Infection & Prevention Control for Older People in Long Term Care Facilities to help ensure that the most vulnerable people were better protected against COVID-19.
Chief Medical Officer for Hamad Medical Corporation Dr. Abdulla Alansari said: "This appointment is another example of the impact our senior clinicians are having not only on the service they deliver here in Qatar but on the global stage. As more people are living longer it is essential that we continue to develop our older peoples services, and by working closely with the WHO Dr. Hanadi can ensure we are best placed to deliver global best practice in older people's care."
Speaking after the appointment, Dr. Hanadi said: "Working as part of a global team focused on the wellbeing and care of older people helps to ensure that we learn from best practice internationally and gives us a platform to share the ongoing improvements in older peoples services that we are delivering here in Qatar."
She added: "This appointment is a great privilege, but most importantly is recognition of the professionalism and ambition of the whole team that we have working hard to continuously improve the wellbeing and care of our older people here in Qatar." 

قنا
الدوحة: عينت منظمة الصحة العالمية الدكتورة هنادي الحمد، قائد أولوية شيخوخة صحية في الاستراتيجية الوطنية للصحة بوزارة الصحة العامة ، في مجموعة المراجعة الخارجية لشؤون كبار السن التابعة للمنظمة.
وتُعنى هذه المجموعة بتقديم مراجعة لتطبيق التوجيهات الإرشادية الطبية الموضوعة من قبل منظمة الصحة العالمية ، والتأكد من مطابقتها لأفضل الممارسات العالمية من حيث المشورة الطبية والدعم المقدم لكبار السن.
ويتيح هذا التعيين لدولة قطر فرصة أكبر في التأثير الإيجابي في السياسات والممارسات العالمية المرتبطة بشؤون كبار السن، ويأتي في إطار التعاون الواسع النطاق بين منظمة الصحة العالمية من جهة والدكتورة الحمد وفريقها من جهة أخرى خلال السنوات القليلة الماضية .
وكانت الدكتورة هنادي الحمد قد شاركت كعضو في الشبكة العالمية للرعاية الصحية المطوّلة حيث أسهمت في وضع وصياغة التوجيهات الإرشادية لتطبيق الإستراتيجية العالمية والخطة الإجرائية لمنظمة الصحة العالمية حول الشيخوخة الصحية، خاصة في مجال الرعاية الصحية المطوّلة المقدّمة لكبار السن، إضافة إلى مشاركتها كعضو في الإئتلاف الدولي للمقاييس والبراهين العلمية للشيخوخة الصحية في منظمة الصحة العالمية، كما أسهمت خلال فترة الذروة لجائحة كورونا (كوفيد 19) العام الماضي، بشكل فاعل في إعداد مراجعة لبرنامج منظمة الصحة العالمية حول العدوى بفيروس كورونا (كوفيد 19) والوقاية منه في مرافق الرعاية المطوّلة لكبار السن بهدف التأكد من حماية الفئات الأكثر عرضة للعدوى بهذا الوباء.
وفي هذا الصدد قال الدكتور عبدالله الأنصاري، رئيس الإدارة الطبية بمؤسسة حمد الطبية" يعتبر هذا التعيين دليلاً آخر على الأثر الإيجابي لجهود كبار كوادرنا الطبية وما يصنعونه من فرق ليس على صعيد خدمات الرعاية الصحية التي يقدمونها في دولة قطر فحسب بل على صعيد العالم ككل، وفي الوقت الذي يرتفع فيه متوسط العمر لكبار السن فإن من الضروري أن نواصل تطوير وتحسين الخدمات المقدمة لهذه الفئة من المجتمع، ومن خلال العمل المشترك جنباً إلى جنب مع منظمة الصحة العالمية سيكون بمقدور الدكتورة هنادي الحمد التأكد من أن دولة قطر تحتل مركز الصدارة في تطبيق أفضل الممارسات العالمية في رعاية كبار السن".
وفي تعليقها على تقلدها هذا المنصب قالت الدكتورة هنادي الحمد " إن العمل ضمن فريق عالمي ينصبّ اهتمامه على الرفاه الصحي لكبار السن وتقديم الرعاية الصحية التي يحتاجونها يتيح لنا الفرصة لاكتساب المزيد من المعرفة من خلال أفضل الممارسات المتعارف عليها عالمياً وتعزز من قدراتنا على تطوير وتحسين الخدمات المقدمة لكبار السن في دولة قطر".
وأضافت " إن في هذا التعيين شرف كبير لي، ولكنه في نفس الوقت يعدّ بمثابة إقرار عالمي بمستوى الحرفية والطموح اللامحدود الذي يتمتع به كافة أعضاء الفريق الذي أعمل معه والذي يبذل جهوده الحثيثة دون كلل في سبيل التحسين المستمر للخدمات المقدمة لكبار السن في دولة قطر وتحقيق الرفاه الصحي لهم ".