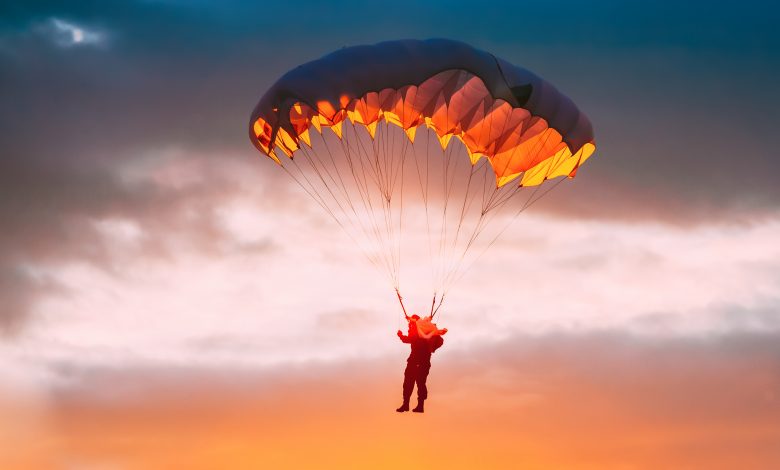 🏆 Sport
Qatari Parachute Team Wins Bronze Medal in International Dolomite Cup
برونزية لمنتخب قطر للقفز المظلي بكأس دولوميتي بإيطاليا
QNA
Belluno: The Qatari Parachute Team (Al Hadaf) achieved third place and the bronze medal in the International Dolomite Cup, which concluded today in Belluno, Italy, with the participation of a large number of international teams at the team and individual level.
Mohammed Al Attas also won the bronze medal after achieving third place in the singles competitions.
The Qatari team's participation was strong in light of the great global competition of the tournament, as the team's players were able to achieve third place behind the Italian team, who took both first and second place.
The tournament witnessed another milestone with the participation of Qatari international referee Mohammed Al Hajri, who refereed the tournament among a large group of international referees, and appeared in a distinctive image that won the admiration of all.

قنا
بيلونو: حقق منتخب قطر للقفز المظلي "فريق الهدف" للفرق المركز الثالث والميدالية البرونزية في البطولة الدولية لكأس دولوميتي، والتي اختتمت يوم الأمس في بيلونو بإيطاليا بمشاركة عدد كبير من المنتخبات العالمية على مستوى الفرق والفردي.
كما توج محمد العطاس بالميدالية البرونزية بعد أن حقق المركز الثالث في مسابقات الفردي.
وجاءت مشاركة المنتخب القطري قوية في ظل التنافس العالمي الكبير في البطولة، إذ استطاع لاعبو المنتخب تحقيق المركز الثالث خلف المنتخب الإيطالي الذي حقق المركزين الأول والثاني.
وقد شهدت البطولة تألقا آخر بمشاركة الحكم القطري الدولي محمد الهاجري والذي أدار البطولة ضمن نخبة كبيرة من الحكام الدوليين، وظهر بصورة مميزة ورائعة نالت إعجاب الجميع.