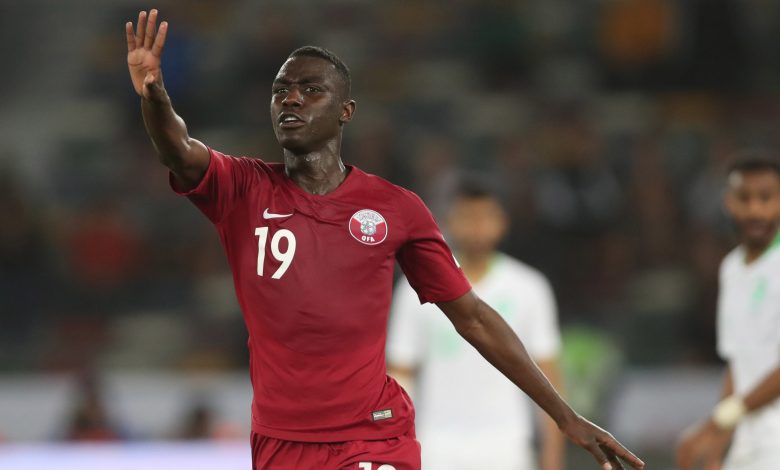 ⚽ QSL
QFA Disciplinary Committee Suspends and Fines Al Moez Ali
لجنة الانضباط باتحاد كرة القدم توقف وتغرم المعز علي لاعب الدحيل
QNA
Doha: The Disciplinary Committee of the Qatar Football Association (QFA) decided to suspend Al Moez Ali, player of Al Duhail, for two matches, and a fine of QR10,000.
This suspension came after the referee's decision to give the red card to Al Moez Ali, during his team's match against Al Rayyan, which was held yesterday evening, in the semi-finals of the HH the Amir Football Cup. 

قنا
الدوحة: قررت لجنة الانضباط التابعة للاتحاد القطري لكرة القدم، مساء الأمس، إيقاف المعز علي لاعب الدحيل، مباراتين "إيقاف انضباطي" وتغريمه 10 آلاف ريال.
وجاء هذا الإيقاف بعد قرار الحكم بطرد المعز علي، خلال مباراة فريقه أمام الريان، والتي أقيمت مساء أمس /الإثنين/، في نصف نهائي كأس سمو الأمير المفدى لكرة القدم.
وكان المعز علي، قد تعرض للطرد في هذه المباراة، في الدقيقة الأخيرة من الوقت بدل الضائع.
وانتزع الريان بطاقة التأهل لنهائي البطولة بالفوز على الدحيل 2 / 1 خلال المباراة التي جرت على ملعب جاسم بن حمد بنادي السد. وسوف يواجه الريان في نهائي البطولة نادي السد في موعد سيحدد لاحقا.