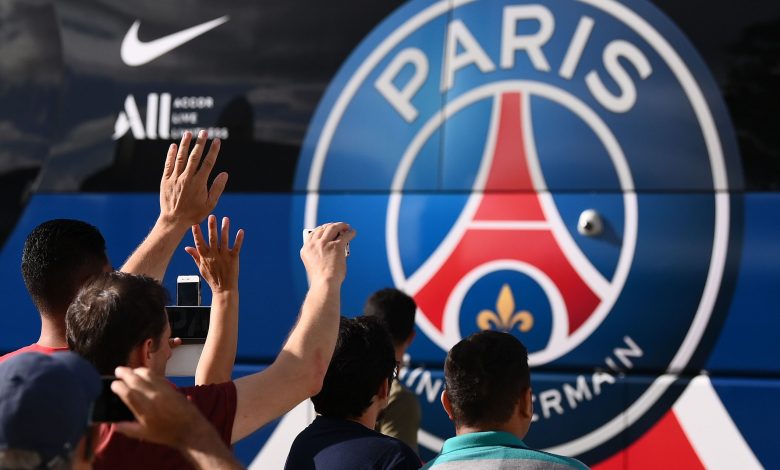 🥅 LEAGUES
PSG aspires to form an all-star world team
الباريسي يطمح لتشكيل فريق نجوم العالم
Al-Sharq – WGOQatar Translations 
Doha: Sporadic media sources in France, Brazil and Spain revealed an intention within Paris Saint-Germain to recruit the Argentinean star Lionel Messi, whose contract with FC Barcelona expires in June with the desire to recruit Cristiano Ronaldo as well and renew the contract of young star Kylian Mbappé with the team in light of the ambitions of the club's management headed by Nasser Al Khelaifi in order to form a team of world stars to increase the popularity of the PSG after becoming a champion in the Champions League in recent seasons, especially as their chances remain in crossing to the final for the second time in a row if they manage to achieve Remontada against Manchester City in the return match next Tuesday at the Etihad Stadium, Manchester City after losing at their ground 2-1.
The Brazilian network TNT revealed the PSG offer to Messi for two years with the possibility of extending the contract for another year, and an annual salary that can not be rejected by Messi in return the Portuguese Cristiano Ronaldo is close to leaving Juventus F.C. especially after the role played by the owner of the club in the super league storm, where reports indicate that Ronaldo is angry in Turin and wants to finish his contact with the Italian giant.
French newspaper L'Equipe pointed out that despite contacts between those close to Messi and Paris Saint-Germain, the French club puts the renewal of the contract of Kylian Mbappé, the PSG striker, as a priority of the management at the current time..
The world sports website 10 Sport also pointed out that Ronaldo and Messi, two of the best footballers in the world have great ability to contribute to the implementation of the Paris Saint-Germain project to form a star team for the world.

الشرق
الدوحة: كشفت مصادر اعلامية متفرقة في فرنسا والبرازيل واسبانيا وجود نية داخل نادي باريس سان جيرمان الفرنسي لضم النجم الارجنتيني ليونيل ميسي الذي ينتهي عقده مع نادي برشلونة الاسباني في يونيو المقبل مع الرغبة في التعاقد مع البرتغالي كريستيانو رونالدو فضلا عن تجديد عقد النجم الشاب كيليان مبابي مع الفريق في ظل طموحات ادارة النادي برئاسة ناصر الخليفي من اجل تشكيل فريق من نجوم العالم لزيادة شعبية الباريسي بعدما اصبح رقما صعبا في دوري ابطال اوروبا خلال المواسم الاخيرة، لا سيما وان حظوظه لا تزال قائمة في العبور الى النهائي للمرة الثانية على التوالي اذا تمكن من تحقيق الريمونتادا امام مانشستر سيتي في مباراة العودة الثلاثاء المقبل على ملعب "الاتحاد"، بمدينة مانشستربعدما خسر على ارضه بنتيجة 2-1.
وكشف شبكة تي إن تي البرازيلية عن عرض النادي الفرنسي لميسي لمدة عامين مع إمكانية تمديد العقد لعام آخر، وراتب سنوى لا يمكن رفضه من قبل ميسي في المقابل بات البرتغالي كريستيانو رونالدو قريبا من الرحيل عن يوفنتوس الايطالي لا سيما بعد الدور الذي قام به مالك النادي في عاصفة السوبر ليج، حيث تشير التقارير إلى أن رونالدو بات يشعر بالغضب في تورينو ويريد أن ينهي قصته مع العملاق الإيطالي.
وأشارت صحيفة ليكيب الفرنسية إلى أنه على الرغم من الاتصالات بين المقربين من ميسي وباريس سان جيرمان، إلاأن النادي الفرنسي يضع تجديد عقد كيليان مبابي، مهاجم سان جيرمان ضمن أولوية الإدارة في الفترة الحالية.
كما اشار الموقع الرياضي العالمي 10 sport الى ان رونالدو وميسي، من أفضل نجوم كرة القدم في العالم وقدرتهما كبيرة على المساهمة في تنفيذ مشروع باريس سان جيرمان بتكوين فريق نجوم لعالم.