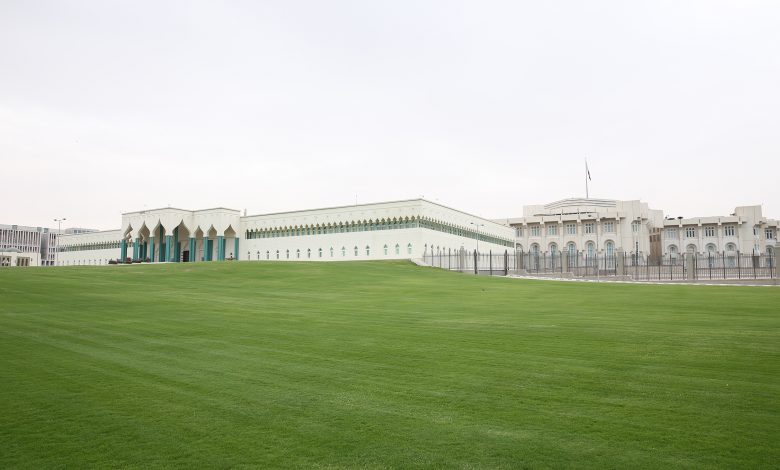 أبرز قرارات الاجتماع الأسبوعي لمجلس الوزراء
QNA
Doha: HE Prime Minister and Minister of Interior Sheikh Khalid bin Khalifa bin Abdulaziz Al-Thani chaired the Cabinet's regular meeting held via videoconference on Wednesday.
Following the meeting, HE the Minister of Justice and Acting Minister of State for Cabinet Affairs Dr. Issa bin Saad Al Jafali Al Nuaimi said the following statement:
At the outset of the meeting, the Cabinet listened to the explanation presented by HE the Minister of Public Health on the latest developments related to curbing the spread of the coronavirus (COVID-19) and decided the following:
Amending the Cabinet's previous decision which suspended the provision of medical services in private health care facilities, except in emergency cases, and allowed any of these facilities to provide some of their medical services that can be provided through modern means of communication. The Cabinet decided to permit private health care facilities to provide their services not exceeding 50% of their capacity.
The decision is to go into effect as of Thursday April 29, 2021 until further notice.
Previous precautionary measures taken in order to combat this pandemic shall be continued.
Then, the Cabinet considered the topics listed on its agenda as follows:
The Cabinet approved a draft law on the measures related to the FIFA World Cup Qatar 2022, and decided to refer it to the Shura Council.
The Cabinet approved a draft agreement between the government of the State of Qatar and the government of the Sultanate of Oman on the avoidance of double taxation and the prevention of tax evasion with respect to taxes on income and capital.
The Cabinet took the necessary measures to ratify the maritime transport agreement between the government of the State of Qatar and the government of the Democratic Republic of the Congo. 

قنا
الدوحة: ترأس معالي الشيخ خالد بن خليفة بن عبدالعزيز آل ثاني رئيس مجلس الوزراء ووزير الداخلية الاجتماع العادي الذي عقده المجلس مساء الأمس عبر تقنية الاتصال المرئي.
وعقب الاجتماع أدلى سعادة الدكتور عيسى بن سعد الجفالي النعيمي وزير العدل والقائم بأعمال وزير الدولة لشؤون مجلس الوزراء بما يلي:
في بداية الاجتماع استمع مجلس الوزراء إلى الشرح الذي قدمه سعادة وزير الصحة العامة حول آخر المستجدات والتطورات للحد من انتشار فيروس كورونا (كوفيد-19)، وقرر ما يلي:
1- تعديل قراره السابق بإيقاف تقديم الخدمات الطبية في منشآت الرعاية الصحية الخاصة باستثناء الحالات الطارئة والسماح لأي من هذه المنشآت بتقديم بعض خدماتها الطبية التي يمكن تقديمها عن طريق وسائل الاتصال الحديثة، وذلك بالسماح لمنشآت الرعاية الصحية الخاصة بتقديم خدماتها بما لا يجاوز 50% من السعة الاستيعابية لهذه المنشآت.
2- يعمل بهذا القرار اعتبارا من يوم الخميس الموافق 29 / 4 / 2021، وحتى إشعار آخر.
3- يستمر العمل بما تم اتخاذه من إجراءات وتدابير احترازية سابقة في سبيل مكافحة هذا الوباء.
وبعد ذلك نظر مجلس الوزراء في الموضوعات المدرجة على جدول الأعمال على النحو التالي:
أولا- الموافقة على مشروع قانون بشأن تدابير كأس العالم فيفا قطر 2022، وعلى إحالته إلى مجلس الشورى.
ثانيا- الموافقة على مشروع اتفاقية بين حكومة دولة قطر وحكومة سلطنة عمان بشأن تجنب الازدواج الضريبي ومنع التهرب من الضرائب بالنسبة للضرائب على الدخل ورأس المال.
ثالثا- اتخاذ الإجراءات اللازمة للتصديق على اتفاقية النقل البحري بين حكومة دولة قطر وحكومة جمهورية الكونغو الديمقراطية.