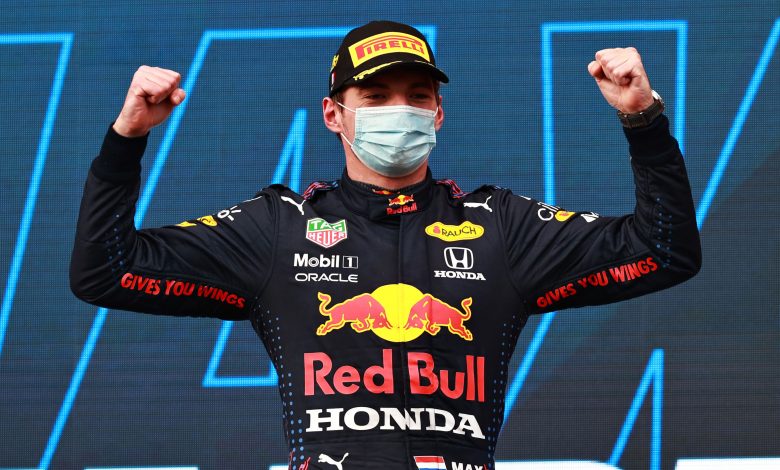 🐎Various
Verstappen Wins Emilia-Romagna GP
فيرستابن يتوج بلقب سباق جائزة إيميليا رومانيا الكبرى
QNA
Imola, Italy: Max Verstappen eased to victory in an incident-packed Emilia-Romagna Grand Prix on Sunday as he beat Lewis Hamilton, who almost crashed out after a rare error from the world champion.
The 23-year-old Verstappen led for the majority of the race on the wet Imola track and driver beat Hamilton by 22 seconds for the 11th win of his career.
"I had my moment in the restart. That was a big one! But after that it was fine," Verstappen said.
"Its a very long season so just have to keep on working very hard. I'm very happy about the result today but tomorrow we start again .. It's great to be fighting against Lewis and Mercedes who have been very dominant for so many years." he added.
The 36-year-old Hamilton is still ahead of Verstappen in the standings after he picked up a bonus point for the fastest lap in Imola. 

قنا
إيمولا (إيطاليا): توج السائق الهولندي ماكس فيرستابن يوم الأمس، بلقب سباق جائزة إيميليا رومانيا الكبرى، الجولة الثانية من بطولة العالم لسباقات سيارات فورمولا واحد.
ونجح فيرستابن في انتزاع مركز الصدارة، ليترك مركز الوصافة للبريطاني لويس هاميلتون المتوج بلقب بطولة العالم سبع مرات، وجاء مواطنه لاندو نوريس في المركز الثالث، وشارل لوكلير من موناكو في المركز الرابع، والاسباني كارلوس ساينز في المركز الخامس.
وحافظ هاميلتون على صدارة ترتيب العام للسائقين برصيد 44 نقطة وبفارق نقطة عن فيرستابن بفضل تسجيله أسرع لفة التي تمنح صاحبها نقطة، مقابل 27 نقطة لنوريس ثالث الترتيب.
وتستأنف منافسات بطولة العالم لسباق سيارات فورمولا واحد بإقامة سباق الجائزة الكبرى البرتغالي في الثاني من مايو المقبل.