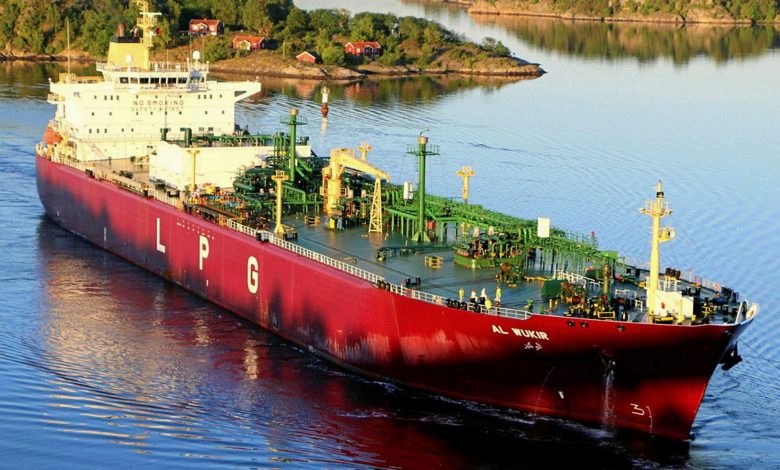 ناقلات تعلن نتائجها المالية للربع الأول
QNA
Doha: Nakilat announced its financial results for the first quarter ended Mar. 31, 2021 with a net profit of QR 320.1 million compared to QR 279.5 million during the same period in 2020, with an increase of 14.5 percent.
The company maintained its excellent track record of delivering clean energy to worldwide destinations without any interruptions, upholding its commitment to provide safe, reliable, and efficient shipping and maritime services.
Additionally, the Nakilat group continues to strengthen its value proposition, with the ship repair, offshore fabrication, towage and other maritime services remaining full operational and contributing towards the companys vision to be a global leader and provider of choice for energy transportation and maritime services, as well as Qatars 2030 vision. 

قنا
الدوحة: أعلنت شركة قطر لنقل الغاز المحدودة (ناقلات) عن نتائجها المالية للربع الأول من السنة المنتهية في 31 مارس 2021، حيث حققت الشركة صافي ربح بلغ 320.1 مليون ريالا قطريا مقارنة مع 279.5 مليون ريالا قطريا عن نفس الفترة من عام 2020، بزيادة قدرها 14.5.
واصلت ناقلات تفوقها التشغيلي في إدارة سفن نقل الغاز الطبيعي المسال وغاز البترول المسال على الرغم من الظروف الصحية العالمية الحالية،
وهذا يدل على التزامها بتوفير خدمات النقل البحري والخدمات البحرية المختلفة بشكل آمن وموثوق وفعال. وتساهم جميع عمليات النقل البحري والخدمات البحرية المتكاملة التي تقدمها الشركة في تعزيز العمل لدعم مكانة دولة قطر الرائدة في مجال نقل الغاز الطبيعي المسال وتحقيق رؤية قطر 2030.