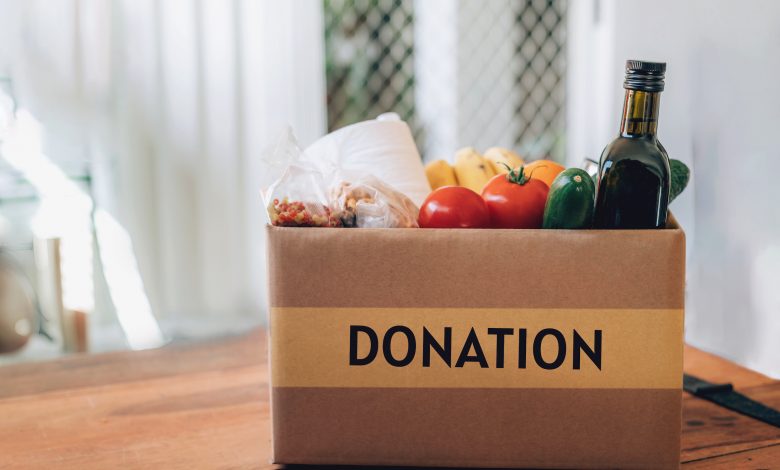 الأوقاف تدشن مشروع سلة العطاء بالتعاون مع مركز حفظ النعمة
QNA
Doha: General Department of Endowments of the Ministry of Endowments and Islamic Affairs launched the second edition of the food kit distribution project to benefit 1,500 families and 2,500 workers during the holy month of Ramadan, in collaboration with Hifz Al Naema Centre, a Qatari food-saving social organization.
The launch of the initiative was announced at a press conference attended by Director-General of the General Department of Endowments Dr. Sheikh Khalid bin Mohammed bin Ghanem Al-Thani.
Dr. Sheikh Khalid said the scheme is one of the "pioneering initiatives" launched by the General Department of Endowments last year with the onset of the COVID-19 pandemic in cooperation with Hifz Al Naema Centre.
He noted that the project aims to deliver food baskets to needy families and workers, adding that the initiative has been launched with the support of the "endowment bank for righteousness and piety".
For his part, Hifz Al Naema Centre Public Relations Officer Yousef bin Abdullah Al Khulaifi thanked the General Department of Endowments for implementing the project, noting that this cooperation comes for the second year under exceptional circumstances.
The project and its accompanying campaign stem from the belief of the General Department of Endowments in promoting the culture of giving and spreading the spirit of humanity among different segments of society and the participation of needy families and workers group during Ramadan.
The number of kits will vary depending the number of family members and provides all the requirements during the holy month. 

قنا
الدوحة: دشنت الإدارة العامة للأوقاف بوزارة الأوقاف والشؤون الإسلامية، مشروع /سلة العطاء/ المقرر أن تستفيد منه 1500 أسرة متعففة و2500 عامل خلال الشهر الفضيل، ويقام للعام الثاني على التوالي، بالتعاون مع مركز حفظ النعمة.
وقال الدكتور الشيخ خالد بن محمد بن غانم آل ثاني المدير العام للإدارة العامة للأوقاف، خلال مؤتمر صحفي عقدته الإدارة عن بعد وعبر الاتصال المرئي، لتدشين المشروع، إن هذه المبادرة من المبادرات الرائدة، التي أطلقتها الإدارة العام الماضي، مع بداية جائحة كورونا /كوفيد – 19/، بالتعاون مع مركز حفظ النعمة.
وأشار إلى أن الهدف من المبادرة هو توصيل السلال الغذائية، إلى الأسر المعوزة والعمال، واليوم كذلك نطلق حملة سلة العطاء، التي ستستفيد منها خلال الشهر الفضيل، 1500 أسرة معوزة، بالإضافة إلى 2500 عامل، وذلك دعما من المصرف الوقفي للبر والتقوى، خلال هذا الشهر الفضيل، الذي كان النبي صلى الله عليه وسلم فيه أجود بالخير من الريح المرسلة.
من جهته أعرب السيد يوسف عبدالله الخليفي مسؤول العلاقات العامة بمركز حفظ النعمة، عن شكره للإدارة العامة للأوقاف على تبنيها لمشروع /سلة العطاء/ والتعاون مع المركز، لتوصيل هذه السلال الغذائية التي توفرها الإدارة لمستحقيها من الأسر المعوزة.
وقال الخليفي إن هذا التعاون يأتي للعام الثاني على التوالي في ظل الظروف الحالية الاستثنائية، ودعا أهل الخير للمساهمة في هذا الخير عبر طرق الوقف المختلفة.
يذكر أن مبادرة /سلة العطاء/ لاقت منذ إطلاقها العام الماضي أثرا طيبا في نفوس المستفيدين، بالإضافة إلى العديد من إشادات أفراد المجتمع في الدولة.
ويأتي المشروع والحملة المصاحبة له إيمانا من الإدارة العامة للأوقاف بأهمية تعزيز ثقافة العطاء ونشر روح الإنسانية بين شرائح المجتمع المختلفة ومشاركة الأسر المتعففة والفئة العمالية نفحات العطاء في شهر العطاء، وذلك تنفيذا لأهداف المصرف الوقفي للبر والتقوى، والمصرف الوقفي للأسرة والطفولة.
وتتنوع سلة العطاء بحسب عدد أفراد الأسرة، وتشتمل على جميع احتياجات الشهر الفضيل.
ويعد العمل الوقفي شراكة مجتمعية وصدقة جارية، يثقل بها العبد ميزانه في حياته وبعد مماته، كما قال النبي صلى الله عليه وسلم: إذا مات ابن آدم انقطع عمله إلا من ثلاث: صدقة جارية، أو علم ينتفع به، أو ولد صالح يدعو له.