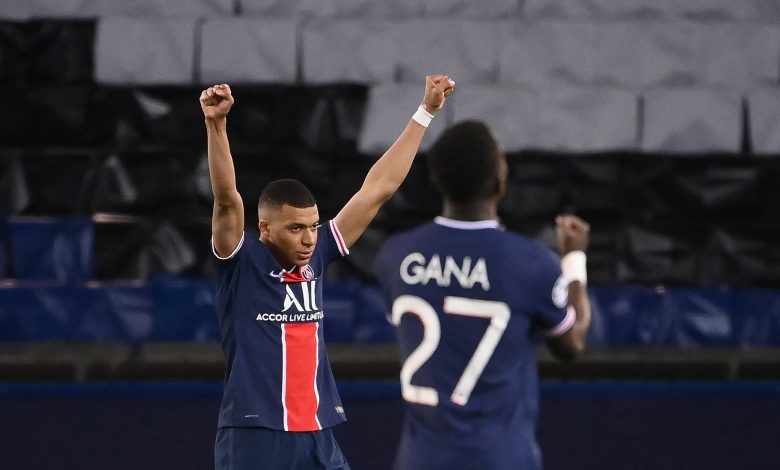 🥅 LEAGUES
PSG into UEFA Champions League Semi-Final
باريس سان جرمان يتأهل لنصف نهائي دوري أبطال أوروبا لكرة القدم
QNA
Paris: Paris Saint-Germain qualified for the semi-finals of the European Champions League, despite losing to Bayern Munich, Germany, with a clean goal, in the return match that was held between them this evening at the Princes Park in Paris.
The first leg, which was held in Munich last week, ended with the Parisian club winning 3-2. Thus, the both teams tied with a total score of 3-3,but PSG qualified aggregate.
The match was strong and exciting from both teams and saw many scoring opportunities over the two halves, Paris Saint-Germain missed more than one achieved opportunity, most notably when the post and the crossbar responded to two shots from striker Neymar Dasilva, but the referee canceled a goal by Kylian Mbappe in the second half due to offside.
Bayern Munich's goal was scored by Erik Maxime Choupo-Moting in the 40th minute, but it was not enough to clinch the qualifying card to remove the defending champion club from the quarter-finals of the competition.
Paris Saint-Germain avenged his defeat in the final of the tournament last season by Bayern 1-0.
The French capital club, seeking to become the second French team to win the title after Marseille (1993) in the semi-final, will meet with the qualifier of the return match between Manchester City and its German host Borussia Dortmund, scheduled for tomorrow Wednesday, and the first-leg match ended with the victory of the English team 2-1.

قنا
باريس: تأهل باريس سان جرمان الفرنسي إلى الدور نصف النهائي لبطولة دوري أبطال أوربا لكرة القدم برغم خسارته أمام ضيفه بايرن ميونخ الالماني بهدف نظيف في مباراة العودة التي أقيمت بينهما مساء الأمس على ملعب حديقة الأمراء بباريس.
وكانت مباراة الذهاب التي اقيمت في ميونخ الأسبوع الماضي قد انتهت بفوز النادي الباريسي 3 / 2 . وبذلك تعادل الفريقان بنتيجة إجمالية 3 / 3 وتأهل سان جرمان عبر قاعدة احتساب الهدف خارج الأرض بهدفين.
جاءت المباراة قوية ومثيرة من الفريقين وشهدت فرصا بالجملة للتهديف على مدى الشوطين وأضاع سان جرمان اكثر من فرصة محققة ابرزها عندما تصدى القائم والعارضة لتسديدتين من مهاجم الفريق نيمار داسيلفا، كما ألغى حكم المباراة هدفا لنجم الفريق كيليان مبابي في الشوط الثاني بداعي التسلل.
واحرز هدف بايرن ميونخ اللاعب إيريك ماكسيم تشوبو موتينج في الدقيقة 40 لكنه لم يكن كافيا لانتزاع بطاقة التأهل ليخرج النادي البافاري /حامل اللقب/ من الدور ربع النهائي للمسابقة.
وقد ثأر باريس سان جرمان لهزيمته في نهائي البطولة الموسم الماضي أمام بايرن بهدف نظيف.
ويلتقي نادي العاصمة الفرنسية الساعي لأن يصبح ثاني فريق فرنسي يتوج باللقب بعد مرسيليا (1993) في نصف النهائي مع المتأهل من مباراة العودة بين مانشستر سيتي الإنجليزي ومضيفه بوروسيا دورتموند الألماني المقررة يوم غد /الأربعاء/، وقد انتهت مباراة الذهاب بفوز الفريق الانجليزي بنتيجة 2 / 1 .