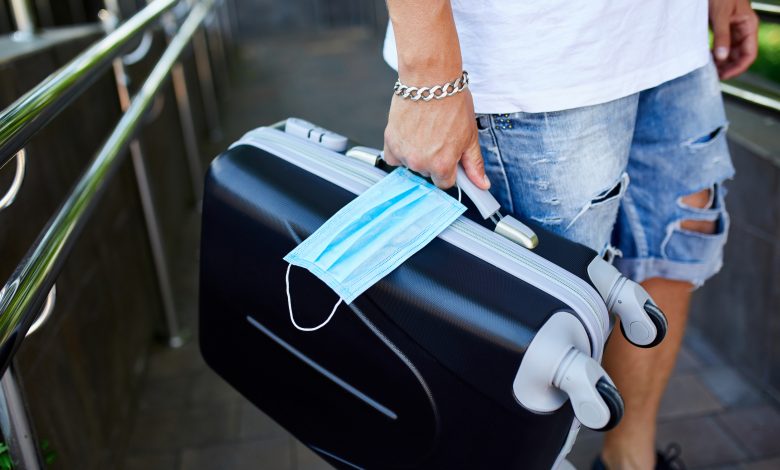 إليك قائمة بالدول التي ستسمح للحاصلين على اللقاح بالسفر إليها صيفا
Doha: A number of countries around the world have announced that they will receive tourists who have received a vaccine against Coronavirus.
The British newspaper The Independent reported that travellers can now choose a number of European and international tourist destinations as long as they receive the vaccine, including: 
Greece
Greece will open its doors to tourists from May 14th, requiring proof of full vaccination.
Portugal
Portugal also accepts vaccine passports from around the world, and tourists must either submit a vaccination certificate or a negative corona test from May 17th.
Croatia
Fully vaccinated travellers from any country will now be able to travel to Croatia, without having to take a test or self-isolation on arrival, according to the Croatian government.
It required proof of receiving two doses of the vaccine and waiting 14 days after the second dose before travelling.
Thailand
Thailand begins removing quarantine requirements and opening its borders to fully vaccinated travelers from July 1st.
Cyprus
Cyprus plans to eliminate entry requirements, such as testing and quarantine for travelers vaccinated against Corona from May 1.
Poland
Poland has lifted quarantine requirements for travellers who have received two doses of corona vaccine.
Estonia
Estonia has become the latest country to offer quarantine relief to travelers who have recovered from Corona, or who have been vaccinated against the virus.
Seychelles
The Seychelles In Africa is planning to start tourism programs, by eliminating quarantine requirements completely for incoming visitors who have been fully vaccinated against Corona.
Georgia
Georgia has decided to lift restrictions on fully vaccinated travelers.
Romania
Romania has announced that travellers who have received two doses of the virus vaccine will not need quarantine upon arrival.
Iceland
Iceland has announced that it will receive visitors who have been fully vaccinated against Corona.

الدوحة: أعلنت عدد من دول العالم أنها ستستقبل الراغبين بالسياحة الذين تلقوا لقاحاً ضد فيروس كورونا .
وذكرت صحيفة "إندبندنت" البريطانية أنه بات بإمكان المسافر اختيار عدد من الوجهات السياحية الأوروبية والعالمية طالما حصل على اللقاح، منها : 
اليونان
حيث تفتح اليونان أبوابها للسياح اعتباراً من 14 مايو، مشترطة تقديم الدليل على التطعيم الكامل.
البرتغال
كما تقبل البرتغال جوازات سفر اللقاحات من العالم، ويجب على السياح إما تقديم شهادة التطعيم أو اختبار كورونا السلبي للدخول من 17 مايو.
كرواتيا
سيتمكن المسافرون المطعمون بالكامل من أي بلد الآن من السفر إلى كرواتيا، دون الحاجة إلى إجراء اختبار أو عزل ذاتي عند الوصول، وفقًا للحكومة الكرواتية.
واشترطت إثبات تلقي جرعتين من اللقاح، والانتظار 14 يومًا بعد الجرعة الثانية قبل السفر.
تايلاند
تبدأ تايلاند في إزالة متطلبات الحجر الصحي، وفتح حدودها للمسافرين الذين تم تطعيمهم بالكامل اعتبارًا من 1 يوليو.
قبرص
تخطط قبرص لإلغاء متطلبات الدخول، مثل الاختبار والحجر الصحي للمسافرين الذين تم تطعيمهم ضد كورونا اعتبارًا من 1 مايو.
بولندا
رفعت بولندا متطلبات الحجر الصحي للمسافرين الذين تلقوا جرعتين من لقاح كورونا.
إستونيا
أصبحت إستونيا أحدث دولة تقدم إعفاء من الحجر الصحي للمسافرين الذين تعافوا من كورونا، أو الذين تم تطعيمهم ضد الفيروس.
سيشل
تخطط جمهوية سيشيل في أفريقيا للبدء في برامج السياحة، من خلال التخلص من متطلبات الحجر الصحي تمامًا للزوار القادمين الذين تم تطعيمهم بالكامل ضد كورونا.
جورجيا
قررت جورجيا أن ترفع القيود المفروضة أيضاً على المسافرين المطعمين بالكامل.
رومانيا
أعلنت رومانيا أن المسافرين الذين تلقوا جرعتين من لقاح الفيروس، لن يحتاجوا إلى الحجر الصحي عند الوصول.
أيسلندا
أعلنت أيسلندا أنها ستستقبل الزوار الذين تم تطعيمهم بالكامل ضد كورونا.