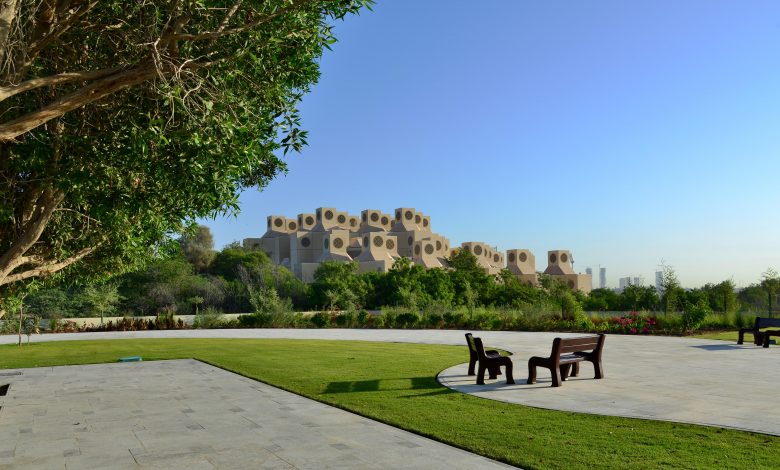 📚Education
250 Students Participate in QU's Al Qabas Virtual Program 2021
جامعة قطر تختتم برنامج القبس بمشاركة ٢٥٠ طالبا وطالبة
QNA
Doha: Qatar University's (QU) Foundation Program (FP), under the Deanship of General Studies and in collaboration with the Ministry of Education and Higher Education (MOE), concluded Al Qabas Virtual Program 2021 with the participation of 250 female and male high school students.
Under the theme "For a Successful University Experience," this program aimed to educate high school students from grades 10 and 11 about the study skills required to succeed in their university studies and improve their English and math skills to enhance their successful enrollment in STEM and health majors at Qatar University.
Dr. Hezam Al Awa, Director of the Foundation Program, said, "The program provides a variety of sessions that simulate classes at Qatar University to prepare high school students for their future studies and enhance their success in their university life. The Foundation Program continuously aims to develop Al Qabas Program to provide more opportunities that are educational for both male and female students interested in joining STEM and health fields of study to develop their life and academic skills and experience university learning firsthand. We are pleased to have male Qatari students from secondary schools who are interested in joining STEM attending Al Qabas 2021. Students were actively engaged in Al Qabas Program's multiple sessions which reflect their eagerness to successfully join university and to develop their academic skills in English and Mathematics."
Fawzeya Al Malki, Academic and Career Counseling Specialist from the Education Supervision Department at the Ministry of Education and Higher Education, welcomed the students and explained the importance of Al Qabas Program in enhancing opportunities for high school students to be acquainted with STEM majors offered by Qatar University. She considered Al Qabas Program important to raise awareness among students regarding admission requirements and the knowledge and skills necessary to succeed in their university studies after completing their high school studies. She also emphasized the importance of Al Qabas in enhancing students' skills to prepare them for the future needs of the job market.
Al Qabas Virtual Program consisted of two to three virtual sessions per day, which were delivered via Microsoft Teams over seven days. 16 FP faculty and staff members participated in organizing and delivering the program. Student participation increased by 80 percent from the previous Al Qabas Program delivered in 2020.

قنا
الدوحة: اختتمت جامعة قطر برنامج /القبس/ 2021 بنسخته الثالثة للطالبات، ونسخته الأولى للطلاب، والذي يتيح لهم فرصة التعرف على الحياة الجامعية وتعزيز المهارات المطلوبة التي تساعدهم على الالتحاق بالتخصصات العلمية، وذلك تحت شعار " لتجربة جامعية ناجحة".
ويهدف هذا البرنامج الذي ينفذ مع وزارة التعليم والتعليم العالي إلى توعية الطلبة من الصف العاشر والحادي عشر بمهارات التعلم المطلوبة لتحسين قدراتهم التحصيلية والأكاديمية في كل من اللغة الإنجليزية والرياضيات بغرض تعزيز قدرتهم للالتحاق بالتخصصات العلمية والهندسية والطبية بجامعة قطر بنجاح.
وامتد برنامج /القبس/ 2021 على مدى سبعة أيام عبر منصة ميكروسوفت تيمز (Microsoft Teams) بمشاركة 16 من أعضاء الهيئة التدريسية والإدارية في البرنامج التأسيسي المشرف على البرنامج وبزيادة نسبة مشاركة طالبات المرحلة الثانوية بلغت 80 بالمئة عن النسخة السابقة.
وتضمنت فقرات البرنامج التي شارك فيها حوالي 250 طالبا وطالبة من الصف العاشر والحادي عشر أنشطة متنوعة لتطوير مهارات الرياضيات واللغة الإنجليزية والتعريف باستراتيجية اجتياز الاختبارات الدولية في اللغة الإنجليزية والرياضيات إلى جانب طرح بعض المهارات الحياتية للطلبة، وسياسات القبول وآليات التسجيل في الجامعة .
وقال الدكتور حزام العوة مدير البرنامج التأسيسي المشرف على برنامج /القبس/ إن البرنامج يمثل فرصة لطلبة المرحلة الثانوية لتجربة الحياة الجامعية وبشكل يحاكي الدراسة في الحرم الجامعي ليكونوا على استعداد لهذه المرحلة.
وأضاف أن البرنامج التأسيسي يسعى دائمًا لتطوير برنامج /القبس/ ليتيح المزيد من الفرص التعليمية والحياتية للطلبة خاصة ما يتعلق منها بالتخصصات العلمية (STEM) وتعزيز قدراتهم في مهارات التعلم المطلوبة في اللغة الإنجليزية والرياضيات، مما يمهد طريق التحاقهم بهذه التخصصات.. منوها بانضمام طلاب الثانوية من البنين لهذه النسخة من البرنامج.
بدورها قالت فوزية عبد الله المالكي، أخصائية إرشاد أكاديمي ومهني في إدارة التوجيه التربوي بوزارة التعليم والتعليم العالي إن برنامج /القبس/ يعزز الفرصة لطلبة المرحلة الثانوية للتعرف على التخصصات العلمية والصحية التي تطرحها جامعة قطر بالإضافة إلى آلية التسجيل فيها.. مضيفة " تعد هذه الخطوة مهمة جدا لتعريف الطلبة بمتطلبات القبول والتسجيل والمعارف والمهارات المطلوبة ودعم الشباب لاتخاذ قرارهم في اختيار التخصص المناسب بعد التعليم الثانوي وتلبية احتياجات سوق العمل في دولة قطر".