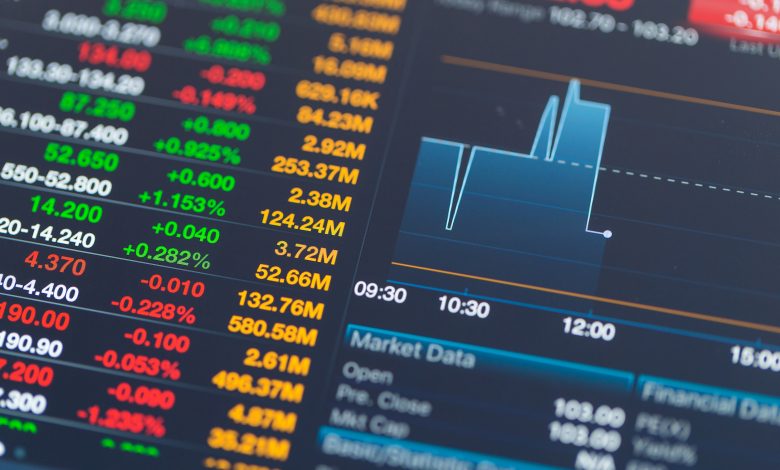 كيو ان بي يتوقع أن تؤثر الموجة الثالثة من كورونا على تعافي الاقتصاد العالمي
QNA
Doha: QNB said Saturday that it expects the third wave of the COVID-19 pandemic is likely to undermine the global economic recovery which started in Q3 of 2020, adding that a more meaningful recovery could commence in H2 of 2021.
QNB's weekly note said that the decline of new COVID-19 cases and the beginning of mass immunization campaigns at the end of 2020 across several countries fueled the world with optimism about a durable solution for the pandemic. The bank noted however that a "third wave" of new COVID-19 cases is emerging globally, tempering the more optimistic views about a quick recovery from the pandemic.
The report added that several countries were moving once again towards aggressive mitigation strategies. Such strategies include the re-imposition of hard social distancing measures such as quarantines, curfews and lockdowns. The report highlighted that such measures will have a negative impact on the global economy, citing the impact that the first two waves had.
QNB gave three main causes behind the rise of a new COVID-19 wave that will hinder economic activity.
"First, as COVID-19 spreads and mutates, new, more infectious strains of the virus are created," the report said.
It highlighted that at least three major new strains of the virus have already being identified, including the ones circulating massively in the UK, Brazil and South Africa. The report noted that more infectious strains are harder to contain.
The second reason mentioned in the report was that compliance with social distancing measures became more relaxed due to a combination of fatigue and optimism with the approval of vaccines. The noted that the approval of several effective vaccines created a perception of safety among part of the non-immunized population, which affected their behavior and increased their exposure to the virus.
The third reason was that supply constraints and bureaucracy have caused a slow start to mass vaccination programs, particularly in Continental Europe, Canada, Asia and lower-income emerging markets. The report added that mass vaccinations require a plethora of professionals and infrastructure networks, including pharmacists, nurses, chemists, factory workers, truck drivers, pilots, data scientists and bureaucrats. Coordination efforts are critical to achieve a successful and impactful immunization program on a country level.
"All in all, despite vaccine optimism, a third wave of COVID-19 cases proves that the pandemic is still expected to cause economic turbulence in 2021. We expect a more meaningful recovery to start only in the second half of 2021, when mass immunization is likely to be more advanced in the larger economies and a more permanent economic open-up can start globally," the report concludes. 

قنا
الدوحة: توقع بنك قطر الوطني /كيو ان بي QNB/، أن تؤثر "الموجة الثالثة" من جائحة كورونا /كوفيد – 19/ على التعافي الذي حققه الاقتصاد العالمي منذ الربع الثالث من عام 2020، ورجح أن يتم التعافي الأكثر جدوى في النصف الثاني من عام 2021.
وأكد البنك، في تقريره الأسبوعي، أن "الموجة الثالثة" من /كوفيد – 19/ تثبت أنه لا يزال من المتوقع أن يتسبب الوباء في اضطراب اقتصادي في عام 2021 على الرغم من التفاؤل بشأن اللقاحات.
وتوقع البنك أن يبدأ التعافي الأكثر جدوى فقط في النصف الثاني من عام 2021، عندما تبلغ عمليات التحصين مراحل أكثر تقدما في الاقتصادات الكبرى ويبدأ "الانفتاح" الاقتصادي الدائم على الصعيد العالمي.
وقال إن انخفاض حالات الإصابة بـ/كوفيد – 19/ في الأشهر القليلة الماضية وبدء حملات التطعيم الجماعية في العديد من الدول، أدى إلى تعاف متسارع للاقتصاد العالمي، وسط حالة من التفاؤل بشأن التوصل لحل دائم لوباء كورونا، لكن "الموجة الثالثة" من الوباء، التي بدأت تنتشر في العالم، دحضت الآراء الأكثر تفاؤلا بشأن التعافي السريع من الوباء.
وأشار إلى أنه في ظل تسارع "الموجة الثالثة" وزيادة عدد حالات الإصابة بـ/كوفيد – 19/، تتجه العديد من البلدان مجددا لتشديد الإجراءات بشكل أكثر حزما، ويشمل ذلك إعادة فرض تدابير التباعد الاجتماعي الصارمة، مثل الحجر الصحي وحظر التجول والإغلاق بهدف إبطاء وتيرة تفشي الفيروس، وتسطيح منحنى العدوى، لتجنب العواقب السلبية المرتبطة بإنهاك أنظمة الرعاية الصحية.
وأضاف أن هذه الموجة من تدابير التباعد الاجتماعي الصارمة ستكون لها تبعات على الاقتصاد العالمي، وقد تؤدي إلى تأخير أو حتى تقويض عملية الاستقرار الاقتصادي التي بدأت في الربع الثالث من عام 2020.
وقال "تشير مؤشرات التنقل عالية التردد، وهي أدوات لرصد الأداء الكلي في الاقتصاد، إلى أن النشاط الاقتصادي يتعطل كلما تم فرض القيود والإغلاقات. وقد أدت الموجتان الأولى والثانية من القيود إلى انكماش اقتصادي، وذلك يشير إلى أن الموجة الثالثة الحالية سيكون لها تأثير مماثل".
وأشار بنك قطر الوطني، في تقريره، إلى أسباب رئيسية ثلاثة وراء الموجة الجديدة من /كوفيد – 19/ تحول حاليا دون عودة معدلات النشاط الاقتصادي إلى وضعها الطبيعي.
وقال إن أول هذه الأسباب، هو ظهور المزيد من السلالات المعدية الجديدة من الفيروس، حيث تم بالفعل تحديد ثلاث سلالات رئيسية جديدة على الأقل من /كوفيد – 19/، بما في ذلك السلالات المنتشرة على نطاق واسع في المملكة المتحدة والبرازيل وجنوب أفريقيا. ويعتبر احتواء السلالات المعدية بدرجة أكبر أمرا أكثر صعوبة.
أما السبب الثاني، بحسب التقرير، فهو تراجع نسبة الالتزام بتدابير التباعد الاجتماعي بسبب مزيج من التعب والتفاؤل مع الموافقة على اللقاحات، وقد خلقت الموافقة على العديد من اللقاحات الفعالة تصورا خاطئا للسلامة بين جزء من السكان غير المحصنين، مما أثر على سلوكهم وزاد تعرضهم للفيروس.
وأوضح التقرير أن الارتفاع المستمر للحالات الجديدة يظهر الحاجة إلى اتخاذ إجراءات أكثر تشددا للتباعد الاجتماعي وأنماط اقتصادية "متذبذبة" وهي إجراءات تعتبر سلبية بالنسبة للاستثمارات والاستقرار الاقتصادي.
وعزا تقرير بنك قطر الوطني السبب الثالث وراء الموجة الجديدة، إلى قيود الإمداد والبيروقراطية التي تسببت في بداية بطيئة لبرامج التطعيم الجماعي، لا سيما في أوروبا وكندا وآسيا والأسواق الناشئة ذات الدخل المنخفض.
وأضاف أن برامج التطعيم الجماعي تتطلب عددا كبيرا من المهنيين وشبكات البنية التحتية، بما في ذلك الصيادلة والممرضون والكيميائيون وعمال المصانع وسائقو الشاحنات والطيارون وعلماء البيانات والموظفون الحكوميون.
وأشار التقرير إلى أن جهود التنسيق تظل حاسمة من أجل تحقيق برنامج تحصين ناجح وله تأثير إيجابي على مستوى البلدان.