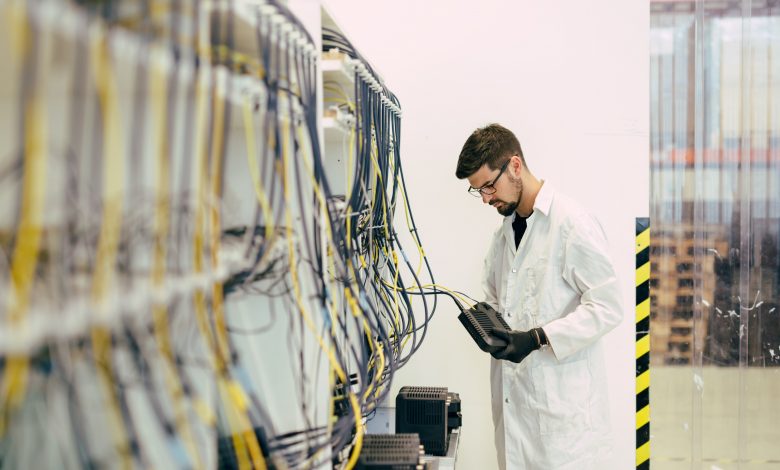 قطر ثاني أكبر مستثمر بالتكنولوجيا المالية في أوروبا
Al-Sharq – WGOQatar Translations
Doha: Ibs intelligence published a report on the largest investments in financial technology within Europe during the current year, stressing that Qatar is one of the main drivers of this sector, whether domestically or externally, by injecting significant capital into a range of fintech projects in the old continent, mentioning the five largest investments in 2021 in the British and European market as a whole, and the partnership of Qatar Investment Authority and Starling Bank of Britain came in second place in terms of financial value, after Sumop Global Payments Services, which has spent around €750 million to finance its future plans to innovate and use the latest technologies in the sector, with the aim of diversifying and occupying a greater position internationally.
The report pointed out that Qatar's occupation of the second place in terms of the magnitude of investments in the financial technology sector at the level of Britain and the old continent did not come out of nowhere, but came as a result of the injection of the Qatar Investment Authority of about 272 million Pounds Sterling in Starling Bank of Britain, seeking financing of up to 1.1 billion pounds in the coming period, as part of its constant search for achieving all its development goals to put the Bank at the forefront of banks based on the best financial technology mechanisms, which can be achieved If its partnership with Qatar Investment Authority which is one of the world's largest technology investors continues.
The report noted that the investments of the digital platform "Bitpanda" for this year in order to keep pace with financial technology came in third place, after an estimation exceeding $170 million, while commercial car insurance company Zigo ranked fourth with $150 million, followed by investments of the French company "PayFit" specialized in salaries and human resources, which exceeded the barrier of $90 million, the next phase is expected to see more deals and large investments in the financial technology sector, especially after the beginning of the relief of the crisis of the new Coronavirus.

الشرق
الدوحة: نشر موقع" ibs intelligence " تقريرا تحدث فيه عن أكبر الاستثمارات في التكنولوجيا المالية داخل أوروبا خلال السنة الحالية، مؤكدا أن قطر تعد من بين المحركين الرئيسيين لهذا القطاع، سواء كان ذلك على المستوى المحلي أو الخارجي، من خلال ضخها لرؤوس أموال معتبرة في مجموعة من مشاريع الفيتنك في القارة العجوز، ذاكرا أكبر خمسة استثمارات في عام 2021 في السوق البريطاني والأوروبي ككل، وجاءت شراكة جهاز قطر للاستثمار وستارلينج بنك البريطاني في المرتبة الثانية من حيث القيمة المالية، بعد شركة سوموب العالمية لخدمات المدفوعات التي أنفقت حوالي 750 مليون يورو في تمويل خططها المستقبلية الرامية إلى التوجه نحو ابتكار واستخدام أحدث تقنيات هذا القطاع، بهدف التنويع واحتلال مكانة أكبر على المستوى الدولي.
وبين التقرير أن احتلال قطر للمرتبة الثانية من حيث ضخامة الاستثمارات في قطاع التكنولوجيا المالية على مستوى بريطانيا والقارة العجوز لم يأت من العدم، بل جاء نتاجا لضخ جهاز قطر للاستثمار لحوالي 272 مليون جنيه أسترليني في ستارلينج بنك البريطاني، الباحث عن الحصول على تمويل يصل إلى 1.1 مليار جنيه استرليني في الفترة القادمة، في إطار بحثه الدائم عن تحقيق جميع أهدافه التنموية الرامية إلى جعل البنك في طليعة البنوك المستندة إلى أفضل آليات التكنولوجيا المالية، وهو ما يمكن له بلوغه في حال ما استمرت شراكته مع جهاز صندوق قطر السيادي الذي يعد من بين أكبر المستثمرين المهتمين بمجالات التكنولوجيا في العالم.
وأشار التقرير إلى أن استثمارات المنصة الرقمية "Bitpanda" لهذا العام في سبيل مواكبة التكنولوجيا المالية جاءت في المركز الثالث، بعد أن قدرت بـما يتجاوز 170 مليون دولار، في حين احتلت شركة التأمين على السيارات التجارية زيغو المرتبة الرابعة بـ 150 مليون دولار، تليها استثمارات شركة "PayFit" الفرنسية المتخصصة في الرواتب والموارد البشرية التي تجاوزت حاجز 90 مليون دولار، متوقعا أن تشهد المرحلة المقبلة المزيد من الصفقات والاستثمارات الضخمة في قطاع التكنولوجيا المالية، خاصة بعد بداية انفراج أزمة فيروس كورونا المستجد.
المصدر: al-sharq