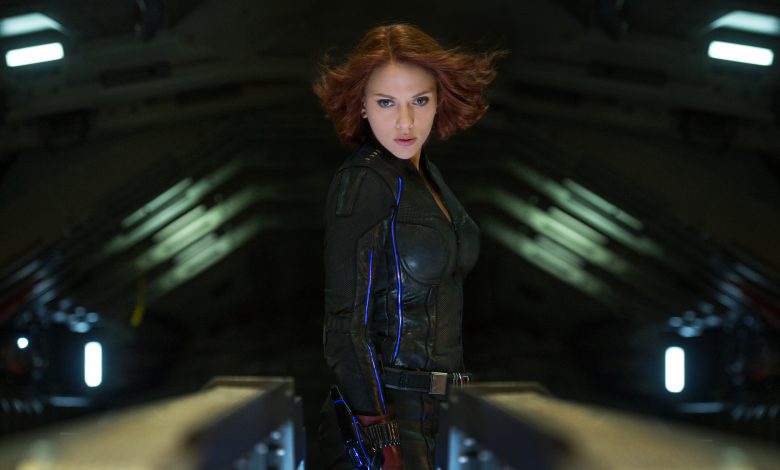 ديزني تنوي إطلاق 'بلاك ويدو' في دور السينما وعلى الإنترنت في اليوم نفسه
Bloomberg
Walt Disney Co. delayed the release of five new films and said "Black Widow" and "Cruella," two of its most anticipated new movies, will be available on its streaming service the same day they hit theaters.
"Black Widow," which features Scarlett Johansson as the Russian-born spy and martial artist, will debut on Disney+ and in theaters on July 9, the company said Tuesday. "Cruella" will be released May 28 in theaters and online. Both films will be available to Disney+ subscribers for an additional fee.
The decision looks to be a blow for theater operators, which are trying to claw their way back from a long period of closings due to the coronavirus and will have to share two of the year's biggest movies with online audiences.
Cineworld Group Plc, owner of the Regal chain in the U.S., announced it will start reopening on April. 2.
Disney also said "Luca," an animated film, will show exclusively on Disney+, following a strategy employed last year with "Soul." In addition, the company moved five other films, including Marvel's "Shang-Chi and the Legend of the Ten Rings" and "The King's Man," to later in a year or 2022.
Even with coronavirus case counts receding and cinemas open in most of the country, filmgoers have been reluctant to return to theaters. The box office is down sharply this year, due to capacity limits and a dearth of new films.
The only major release scheduled for this weekend is an action thriller from Universal Pictures starring Bob Odenkirk that's called "Nobody."

بلومبيرغ – ترجمة WGOQatar 
أجلت شركة 'والت ديزني' إطلاق 5 أفلام جديدة وقالت أن 'بلاك ويدو' و'كورويلا' وهما اثنين من أكثر الأفلام الجديدة المرتقبة، سيتوفران على منصة البث الرقمي في نفس يوم العرض في دور السينما.
سيعرض 'بلاك ويدو' الذي تشارك فيه 'سكارليت جونسون' بدور الجاسوسة ذات الأصول الروسية ومحترفة الفنون القتالية، لأول مرة على ديزني بلس وفي دور السينما يوم 9 يوليو، كما صرحت الشركة يوم الثلاثاء. سيتم إطلاق 'كورويلا' يوم 28 مايو في دور السينما وعلى الإنترنت. سيكون كلا الفيلمين متوفرًا لمشتركي ديزني بلس مقابل رسوم إضافية.
يبدو أن القرار كان بمثابة صفعة لأصحاب دور العرض، الذين يحاولون شق طريق عودتهم من فترة طويلة من الإغلاق بسبب فيروس كورونا وسيتوجب عليهم مشاركة اثنين من أبرز أفلام هذا العام مع الجماهير على الإنترنت.
أعلنت 'سينيوورلد غروب بي ال سي' مالكة سلسلة 'ريغال' في الولايات المتحدة أنها ستبدأ إعادة الافتتاح في الثاني من أبريل.
قالت ديزني أيضاً أن 'لوكا' وهو فيلم رسوم متحركة، سيعرض حصرياً على ديزني بلس، مستندة إلى استراتيجية بدأتها العام الماضي مع فيلم 'سول'. بالإضافة إلى ذلك، أجلت الشركة مواعيد طرح 5 أفلام أخرى بما فيها فيلم مارفيل 'شانغ شي اند ذا ليجيند اوف ذا تين رينغز' وفيلم 'ذا كينغز مان' إلى فترة لاحقة من هذا العام أو عام 2022.
حتى مع انخفاض أعداد الإصابات بفيروس كورونا وإعادة افتتاح دور السينما في معظم أرجاء البلاد، إلا أن عشاق الأفلام مترددون للعودة إلى دور العرض. انخفضت مبيعات شباك التذاكر بشكل ملحوظ هذا العام بسبب حدود الطاقة الاستيعابية وشح الأفلام الجديدة.
الإصدار الرئيسي الوحيد المقرر لعطلة نهاية هذا الأسبوع هو فيلم إثارة واكشن من 'يونيفيرسال بيكتشرز' من بطولة 'بوب اودينكيرك' باسم 'نوبودي'.