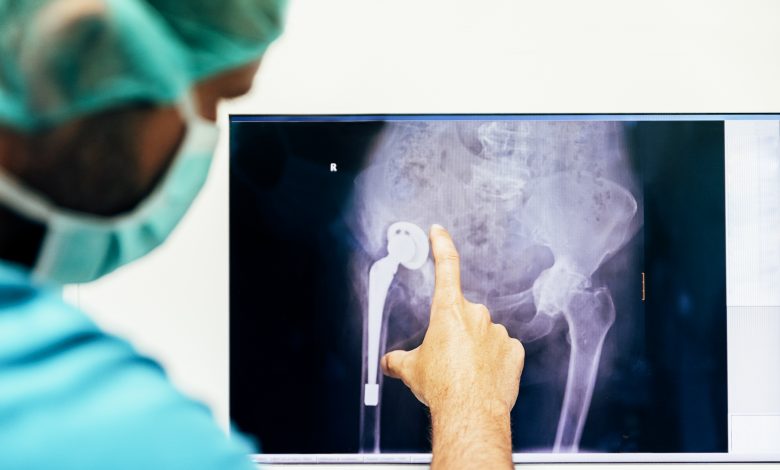 💉 Health
Sidra Medicine and HMC Launch Orthopedic Oncology Surgery Service
سدرة للطب ومؤسسة حمد الطبية يطلقان خدمة جراحة أورام العظام
QNA
Doha: Sidra Medicine and Hamad Medical Corporation (HMC) have jointly established a new pediatric orthopedic oncology surgery service.
The service is the first of its kind to be offered to children and young people diagnosed with primary bone or soft tissue cancer including benign and cancerous tumors. The multidisciplinary service is also the first of its kind to be offered in the State of Qatar for children and young people.
In addition to pediatric orthopedic oncology surgery, the service is supported by other sub-specialties such as diagnostic and interventional radiology, pathology, medical and radiation oncology, physiotherapy and occupational therapy and is available at both Sidra Medicine and HMC's Bone and Joint Centre.
Dr. Talal Ibrahim, Division Chief of Pediatric Orthopedic Surgery at Sidra Medicine said: "Most children with bone cancer often end up seeing multiple doctors as they undergo different tests, surgeries and treatment programs including chemotherapy or radiation. This means they require expertise from both orthopedic and oncology surgeons. By joining forces with our counterparts at Hamad Medical Corporation, our patients will benefit from both specialties and treated at either facility to ensure they receive the highest level of care."
Dr. Ahmed Mounir, Senior Consultant Orthopedic Oncology at Hamad Medical Corporation said: "A smooth, simple and uninterrupted pathway of diagnosis and treatment for children with suspected or confirmed bone or soft tissue tumors has been established and agreed upon between both Sidra Medicine and Hamad Medical Corporation. This newly established pathway would provide high quality service to these patients by highly experienced physicians and surgeons from both facilities in one place". 

قنا
الدوحة: أطلق سدرة للطب ومؤسسة حمد الطبية خدمة جديدة لجراحة أورام عظام الأطفال هي الأولى من نوعها في دولة قطر والتي يتم تقديمها للأطفال واليافعين المصابين بسرطان العظام الأولي أو سرطان الأنسجة الرخوة بما في ذلك الأورام الحميدة والسرطانية.
وإلى جانب جراحة أورام عظام الأطفال، يتم دعم الخدمة من قبل تخصصات فرعية أخرى مثل الأشعة التشخيصية والتداخلية، وعلم الأمراض، وعلاج الأورام الطبي والإشعاعي، والعلاج الطبيعي والعلاج المهني، وهي متوفرة في سدرة للطب ومركز العظام والمفاصل بمؤسسة حمد الطبية.
وأوضح الدكتور طلال إبراهيم رئيس قسم جراحة عظام الأطفال في سدرة للطب انه في غالب الأحيان يضطر الأطفال المصابون بسرطان العظام لزيارة العديد من الأطباء، حيث يخضعون لاختبارات وجراحات وبرامج علاجية مختلفة، بما في ذلك العلاج الكيميائي أو الإشعاعي وهذا يعني أنهم يحتاجون إلى خبرات جراحي العظام وجراحي الأورام، ولذلك ومن خلال توحيد الجهود مع مؤسسة حمد الطبية سيستفيد المرضى من كلا التخصصين معا ويتم علاجهم في هذا المستشفى أو ذاك لضمان حصولهم على أعلى مستوى من الرعاية.
من جهته قال الدكتور أحمد منير استشاري أول جراحة العظام والأورام في مؤسسة حمد الطبية، إن الخدمة الجديدة تعني إنشاء مسار سلس وبسيط وغير متقطع لتشخيص وعلاج الأطفال الذين يعانون من أورام العظام أو الأنسجة الرخوة المشتبه بها أو المؤكدة والاتفاق عليها بين سدرة للطب ومؤسسة حمد الطبية.
وأشار إلى أن المسار الذي تم إنشاؤه حديثا يوفر خدمة عالية الجودة لهؤلاء المرضى يقدمها أطباء وجراحون من ذوي الخبرة الكبيرة من كلا المستشفيين في مكان واحد.