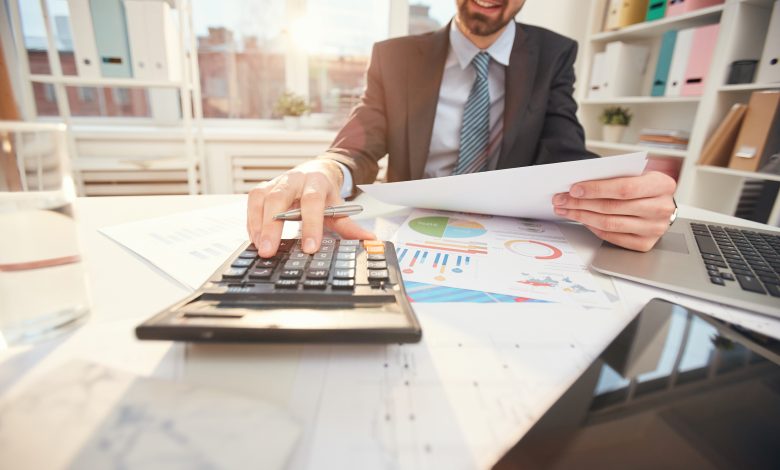 الجمارك تمنح امتيازات وتسهيلات تجارية إضافية لعدة شركات
QNA
Doha: The General Authority of Customs (GAC) granted additional concessions and trade facilities to several companies. This came within the framework of the "Authorized economic operator program" implemented by the Authority to develop its relations of partnership and cooperation with private sector companies.
HE President of the General Authority of Customs Ahmed bin Abdulla Al Jamal handed over the joining program certificates to companies that have proven their commitment to international conditions and standards regarding the supply chain in international trade, which are: Qatar Pharma for Pharmaceutical Industries, Al Jaidah Automotive, Ooredoo, AL MANA CO, Gulf Agency Company – GAC Qatar, and UrbaCon Trading and Contracting.
By introducing this national program, GAC aims to develop partnerships and cooperation with the private sector and granting facilities and advantages to the parties participating in the supply chain in international trade that prove their commitment to the international conditions, requirements, and safety and security standards.
These advantages include reducing customs restrictions, inspection procedures and checks on shipments, and the quick release of the incoming and outgoing goods to these companies.
According to the evaluation carried out by GAC, the companies are trusted and considered to be an approved economic operators, which makes them an eligible party that contributes to strengthening and supporting the supply chain in international trade.
The General Authority of Customs said, in a statement, that the door will be opened for companies wishing to join the program, via coordination with the Operations Management & Risk Analysis Department at the authority, to know about the conditions and standards that must be met in these companies. It explained that the program is applied by many countries of the world due to its compliance with international standards approved by the World Customs Organization (WCO).
It also affirmed that the program is one of the most important customs projects that are currently being implemented, especially as it is making remarkable progress since its launch in 2019, and more development and various facilities are being added to it to include all components of the supply chain and international trade, in addition to concluding mutual recognition agreements with the trading partners of the State of Qatar to contribute to economic development and provide more support and facilitation services for companies joining it.

قنا
الدوحة: منحت الهيئة العامة للجمارك امتيازات وتسهيلات تجارية إضافية لعدة شركات، وذلك في إطار برنامج "المشغل الاقتصادي المعتمد" الذي تنفذه الهيئة بهدف تطوير علاقاتها للشراكة والتعاون مع شركات القطاع الخاص.
وقام سعادة السيد أحمد بن عبدالله الجمال رئيس الهيئة العامة للجمارك، بتسليم شهادات الانضمام إلى البرنامج لشركات ثبت التزامها بالشروط والمعايير الدولية فيما يتعلق بسلسلة التزويد في التجارة الدولية، وهي: شركة قطر فارما للصناعات الدوائية، و/الجيدة/ للسيارات، و/أُريد/، و/المانع للسيارات/، و/وكالة الخليج قطر للاستيراد والتصدير/، و/أورباكون/ للتجارة والمقاولات.
وتهدف الهيئة، من خلال تقديم هذا البرنامج الوطني، إلى تطوير علاقات الشراكة والتعاون مع القطاع الخاص، ومنح تسهيلات ومزايا للأطراف المشاركة في سلسلة التزويد في التجارة الدولية التي يثبت التزامها بالشروط والمتطلبات ومعايير السلامة والأمان المعتمد دولياً.
ومن ضمن هذه الامتيازات تقليل القيود الجمركية، وإجراءات التفتيش والتدقيق على الشحنات، وسرعة الإفراج عن البضائع الواردة والصادرة لهذه الشركات.
وبناء على التقييم الذي تنفذه الهيئة، تكون الشركات محل ثقة، اضافة الى اعتبارها مشغلا اقتصاديا معتمدا مما يجعلها طرفا مؤهلا يساهم في تعزيز ودعم سلسلة التزويد بالتجارة الدولية.
وقالت الهيئة العامة للجمارك، في بيان، إن الباب يظل مفتوحا للشركات الراغبة في الانضمام للبرنامج، من خلال التنسيق مع إدارة العمليات وتحليل المخاطر بالهيئة ومعرفة الشروط والمعايير الواجب توفرها في هذه الشركات، مؤكدة أن البرنامج يطبق من قبل العديد من دول العالم وذلك نظراً لخضوعه لمعايير عالمية معتمدة من قبل منظمة الجمارك العالمية.
كما أكدت أن البرنامج يعتبر من أهم المشاريع الجمركية التي يتم تطبيقها حاليا لاسيما أنه يحقق تقدما ملحوظا منذ إطلاقه عام 2019 ، مثلما تتم حاليا إضافة المزيد من التطوير والتسهيلات المتعددة عليه ليشمل كل مكونات سلسلة التوريد والتجارة الدولية، إضافة إلى ابرام اتفاقيات اعتراف متبادل مع الشركاء التجاريين لدولة قطر من أجل المساهمة في التنمية الاقتصادية وتقديم المزيد من خدمات الدعم والتسهيل الشركات المنضمة إليه.