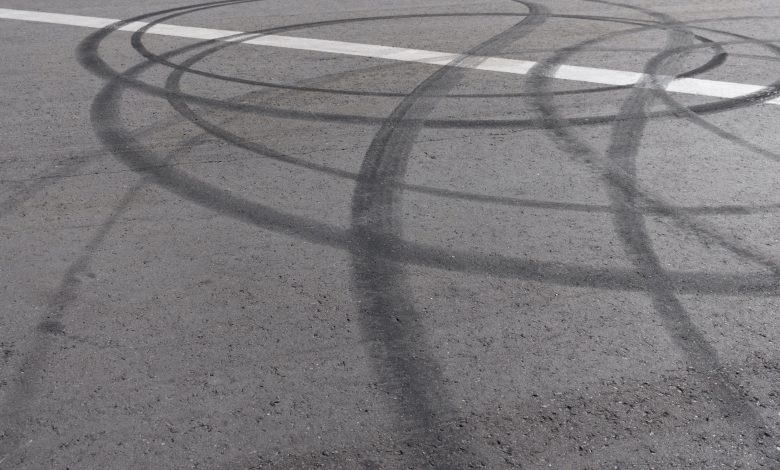 🚦Traffic
Number of Road Accident Deaths Decreases in 2020
قطر تسجل انخفاضا جديدا في معدل وفيات الحوادث المرورية
QNA
Doha: The traffic accident death rate in the State of Qatar recorded a new decrease in 2020, as accident death rate for every 100,000 people recorded 4 deaths, compared to 4.4 in 2019.
The number of road accident deaths in 2020 was 138, compared to 154 deaths recorded in 2019, with a change rate of 10.4%, according to road traffic statistics revealed by the General Directorate of Traffic at a press conference on Wednesday .
The traffic fatality rate in Qatar has continued to decline since 2008 when 230 deaths, at a rate of 12 per 100,000 population were registered. It continued to decline over the past years registering only a slight fluctuation within two years.
Death rate in Qatar was significantly lower than global rates as Qatar has significantly outperformed and has recorded an accident mortality rate of 4 deaths per 100,000 population.
In comparison, the countries of the African continent have registered 26.6, Eastern Europe and Asia Minor 18, European countries 9.3, Southeast Asian countries 20.7 and the North and South States of the Americas 15.6. The rate for high-income states was 8.3.
Statistics presented by Director of the Awareness and Information Department at the General Directorate of Traffic Colonel Mohammed Radi Al Hajri showed a decrease in traffic accidents by 28.3% last year, with 155,812 violations compared to 217,371 in 2019.
As many as 96.3% of the accidents, recorded in 2020, were without injuries, while the accidents of minor injuries accounted for 3.3%, severe injuries by about 0.3%, and those resulting in deaths 0.1%.
The drivers' deaths accounted for 50% with 69 cases reported during the period while the number of passenger deaths was 26 cases and this stood at 18.8%. A total of 43 cases of pedestrian deaths were reported at a rate of 31.2%.
In addition, the number of injuries recorded a significant decline last year, as 7,941 injuries were reported, or 14.8 percent, compared to 2019 in which 9,324 injuries were reported.
Regarding the causes of traffic accidents, the figures showed that negligence and recklessness came in the forefront at a rate of 42.4%, followed by failure to leave enough distance by 21.9%, deviation from the lane by 12.3% and crossing the road by 10%. Red signal violations, failure to adhere to the lane and over speeding accounted for 13.4.% of the causes of accidents in the last year.
Traffic violations last year also recorded a noticeable decline of 20.1%, to reach 1,574,812 violations, compared to 1,969,896 violations in 2019. Over speeding violations occupied the largest percentage, about 69.1% of the total violations last year.
Commenting on these figures, General Traffic Department Director Brigadier General Mohammed Abdullah Al Shahwani said that the decrease in traffic accident indicators in Qatar was the fruit of carefully studied efforts and tireless work in which many governmental and private bodies participated alongside the Ministry of Interior.
The Ministry of Interior continues its efforts to preserve the achievements made in traffic, study the current challenges, and to develop appropriate solutions to them.
Colonel Mohammed Radi Al Hajri said that this progress in traffic safety indicators enhances the position of the State of Qatar internationally in this field. He attributed this success to the directives of the wise leadership and the studied development plans in the field of roads, infrastructure, public transport and other sustainable development projects.

قنا
الدوحة: سجل معدل وفيات الحوادث المرورية في دولة قطر انخفاضا جديدا في العام 2020 لتصل إلى 4 حالات وفاة لكل مئة ألف نسمة من السكان العام الماضي، مقابل 4.4 في العام 2019.
وأظهرت الإحصاءات المرورية التي كشف عنها يوم أمس خلال مؤتمر صحفي بالإدارة العامة للمرور أن عدد الوفيات بلغ 138 حالة وفاة العام الماضي، مقابل 154 حالة سجلت العام 2019، بنسبة تغير وصلت إلى 10.4 بالمئة.
وواصل معدل وفيات المرور في قطر في الانخفاض منذ العام 2008، الذي سجل حينها 230 حالة وفاة، بمعدل 12 حالة لكل مائة ألف نسمة من السكان، ليستمر في الانخفاض على مدى السنوات الماضية، مع تسجيل تذبذب طفيف فقط خلال عامين.
وتفوقت دولة قطر بشكل كبير في الشأن المروري وسجلت معدلا هو الأقل (4 حالات وفاة لكل مائة ألف نسمة من السكان) عند مقارنته بدول قارة إفريقيا التي سجلت (26.6)، ودول شرق أوروبا وآسيا الصغرى (18)، ودول قارة أوروبا (9.3)، ودول جنوب شرق آسيا (20.7) ودول أمريكا الشمالية والجنوبية (15.6)، والدول مرتفعة الدخل 8.3 بالمئة.
كما أظهرت الإحصاءات التي عرضها العقيد محمد راضي الهاجري مدير إدارة التوعية بالإدارة العامة للمرور، انخفاض الحوادث المرورية بنسبة 28.3 بالمائة في العام الماضي، لتصل إلى 155 ألفا و812 مخالفة مقابل 217 ألفا و371 مخالفة في العام 2019.
وشكلت الحوادث البسيطة (بدون إصابات) النسبة العظمى من مجمل الحوادث المرورية وبواقع 96.3 بالمئة، تليها الإصابات البسيطة بنحو 3.3 بالمئة، ثم البليغة بنحو 0.3 بالمئة، فحوادث الوفيات التي سجلت معدلا طفيفا بلغ 0.1 بالمئة.
ووفقا للأرقام، كانت الوفيات بين السائقين هي الأعلى، وبواقع 50 بالمئة (69 حالة وفاة)، ثم المشاة 31.2 بالمئة (43 حالة وفاة)، بينما كانت نسبة الوفيات بين الركاب 18.8 بالمئة (26 حالة وفاة).
كما سجلت أرقام الإصابات تراجعا ملحوظا في العام الماضي لتصل إلى 7941 إصابة أي ما نسبته 14.8 بالمئة، مقارنة مع العام 2019 الذي سجل 9324 إصابة.
وجاءت حوادث التصادم بين مركبتين أو أكثر في المرتبة الأولى مسجلة 59.3 بالمئة، والتصادم مع جسم ثابت 15 بالمئة، وحوادث الانقلاب 14.6 بالمئة، والدهس 10 بالمئة، بينما كانت النسبة الباقية لحوادث أخرى (سقوط مركبة، أو احتراقها، أو تصادم مع حيوان)، وبواقع 1.1 بالمئة.
وبشان ترتيب أسباب الحوادث المرورية، أظهرت الأرقام أن الإهمال والرعونة تأتي في المقدمة وبنسبة 42.4 بالمئة، تليها عدم ترك مسافة كافية بنسبة 21.9 بالمئة، والانحراف عن المسار 12.3 بالمئة وقطع الطريق 10 بالمئة، بينما شكلت عوامل قطع الإشارة وعدم الالتزام بالمسار والسرعة الزائدة والتجاوز الخاطئ 13.4 بالمئة من أسباب الحوادث في العام الماضي.
وسجلت المخالفات المرورية في العام الماضي هي الأخرى تراجعا لافتا بلغت نسبته 20.1 بالمئة، لتصل إلى مليونا و574 ألفا و812 مخالفة، مقابل مليونا و969 ألفا 896 مخالفة في العام 2019، واحتلت مخالفات السرعة الزائدة النسبة الأكبر بنحو 69.1 بالمئة من إجمالي مخالفات العام الماضي.
وفي تعليقه على هذه الأرقام، قال العميد محمد عبدالله الشهواني مدير الإدارة العامة للمرور إن تراجع مؤشرات الحوادث المرورية في قطر لم يكن مصادفة، بل هو ثمرة جهود مدروسة بدقة، وعمل دؤوب شاركت فيه إلى جانب وزارة الداخلية جهات كثيرة حكومية وأهلية.
وأضاف "أن وزارة الداخلية مستمرة في جهودها للحفاظ على الإنجازات التي تحققت على صعيد العمل المروري، ودراسة التحديات الراهنة، ووضع الحلول المناسبة لها".
بدوره قال العقيد الهاجري إن هذا التقدم في مؤشرات السلامة المرورية يعزز مكانة دولة قطر دوليا في هذا المجال.. وعزا هذا النجاح إلى التوجيهات السديدة للقيادة الرشيدة والخطط التنموية المدروسة في مجال الطرق والبنية التحتية والنقل العام وغيرها من مشاريع التنمية المستدامة.