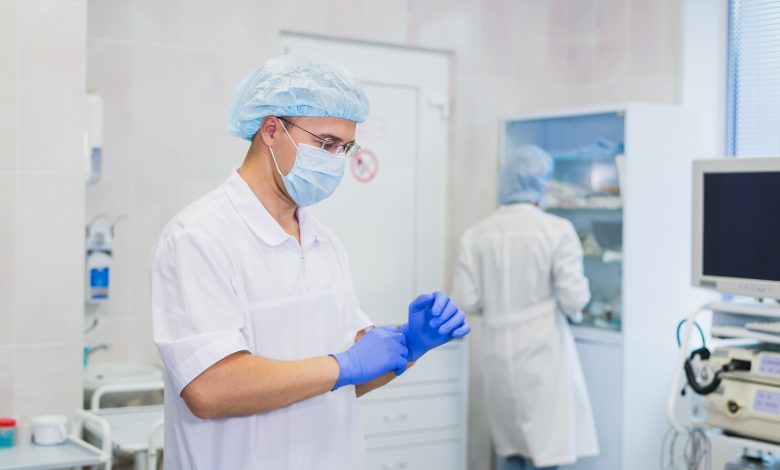 💉 Health
Smoking Associated with Increased Risk of Colorectal Cancer, Warns HMC
حمد الطبية تحذر من أن التدخين يسبب الإصابة بسرطان القولون والمستقيم
QNA
Doha: March is the Colorectal Cancer Awareness Month and to mark this occasion, experts at Hamad Medical Corporation's (HMC) Tobacco Control Center have warned that smoking is one of the leading causes of colorectal cancer, which is the third most common cancer worldwide.
Dr. Ahmad al Mulla, Head of HMC Tobacco Control Center, explained that many epidemiological studies indicate that smokers are at an increased risk of developing colorectal cancer. Dr. Al Mulla said while several factors can lead to the development of colon cancer, including inherited genetic mutations, unhealthy lifestyles such as eating a low-fiber or high-fat diet and leading an inactive lifestyle; smoking can also negatively affect disease progression and response to treatment. Tobacco use has been associated with increased cancer growth and metastasis of tumor cells in patients with cancer, thus increasing the risk of death due to cancer.
"Studies indicate that colorectal cancer-related death rates are significantly higher in smokers compared to non-smokers. Studies also showed that the amount and duration of smoking can play a role in increasing the risk of developing colon cancer, as the incidence of this type of cancer decreased among those who quit smoking early (before at least 10 years) compared to those who continued to smoke. Other studies have found that women who smoke are at more risk of developing colon cancer than male smokers," added Dr. Al Mulla.
A study conducted by the Norwegian Institute of Public Health included data of more than 600,000 men and women aged between 19 and 67 years, nearly 4,000 of whom suffered from colon cancer, has revealed that smokers, and especially female smokers, are more at risk of developing colon cancer than non-smokers. The risk of developing colon cancer increased by 19 percent among female smokers compared to 8 percent in male smokers. Therefore, the International Agency for Research on Cancer, part of the World Health Organization, lists colon cancer as a smoking-related cancer.

قنا
الدوحة: حذر مركز مكافحة التدخين بمؤسسة حمد الطبية من أن التدخين يعد أحد الأسباب الرئيسية للإصابة بسرطان القولون والمستقيم، والذي يعد ثالث أكثر الأورام السرطانية شيوعا على مستوى العالم .
وتأتي هذه التحذيرات تزامنا مع إحياء شهر التوعية بسرطان القولون والمستقيم خلال شهر مارس من كل عام، حيث قال الدكتور أحمد الملا مدير مركز مكافحة التدخين إنه في حين قد تتسبب بعض العوامل أيضا في الإصابة بسرطان القولون منها طفرات جينية موروثة، ونمط حياة غير صحي مثل نظام غذائي عالي الدهون أو منخفض الألياف ونمط حياة خامل دون ممارسة أي نشاط بدني، فإن التدخين يؤثر بدوره أيضا سلبا على تطور المرض والاستجابة للعلاج.
وأوضح أن الدراسات الوبائية المتراكمة تشير إلى أن المدخنين معرضون لخطر متزايد من الإصابة بسرطان القولون والمستقيم، كما يزيد التدخين أيضا في حالة حدوث المرض من نمو السرطان ويعزز هجرة الخلايا السرطانية لذا يزيد من خطورة الوفاة جراء الإصابة به.
وأضاف أن الدراسات أيضا تشير إلى أن معدلات الوفاة من سرطان القولون والمستقيم أعلى بشكل ملحوظ لدى المدخنين مقارنة بغيرهم من غير المدخنين، كما أظهرت تلك الدراسات أن لكمية وعدد سنوات التدخين دورا في زيادة العلاقة بين التدخين وسرطان القولون حيث تراجعت الإصابة بهذا السرطان لدى الذين سارعوا في التوقف عن التدخين قبل مرور عشر سنوات على الأقل علما بأن بعض الدراسات وجدت أن النساء المدخنات أكثر عرضة لسرطان القولون من الرجال.
الجدير بالذكر أن من بين هذه الدراسات دراسة قام بها المعهد النرويجي للصحة العامة تضمنت بيانات عن أكثر من 600 ألف رجل وامرأة تتراوح أعمارهم بين 19 و 67 عاما أصيب ما يقرب من 4000 شخص منهم بسرطان القولون، وكانت احتمالات الإصابة أكبر بالنسبة للمدخنين، وخاصة النساء حيث زاد خطر الإصابة بسرطان القولون بنسبة 19بالمائة بين النساء المدخنات و 8 بالمائة بين الرجال الذين يدخنون، ولذلك فإن الوكالة الدولية لأبحاث السرطان التابعة لمنظمة الصحة العالمية تعتبر سرطان القولون هو سرطان مرتبط بالتدخين.