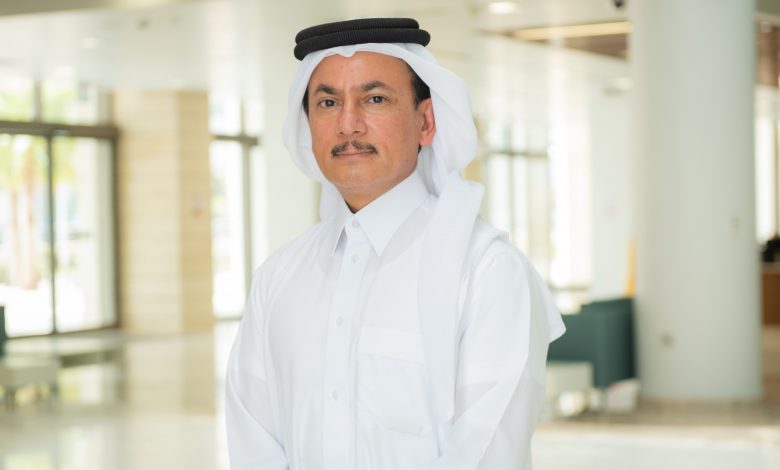 إدراج من هم بعمر ٥٠ عاما فما فوق ضمن برنامج التطعيم 
QNA
Doha: The Ministry of Public Health (MOPH) has announced that it has lowered the age threshold for COVID-19 vaccine eligibility to 50 years of age. The change comes as MOPH ramp up the National Strategic National Vaccination Plan against COVID-19. and to expand the program to include more vaccinated people in Qatar.
"With the initial imported supply of vaccines limited, the early stages of our National Vaccination Program focused on protecting members of our community who were most at risk from severe complications due to COVID-19. We have recently received regular supply of the vaccine more than before and with the availability of Moderna vaccine along with Pfizer vaccine, we can significantly expand the scale of our vaccination program and open the eligibility criteria to include more people in line with the MOPH Strategic Vaccination Plan against COVID-19," said Dr. Abdullatif Al Khal, Chair of the National Health Strategic Group on COVID-19 and Head of Infectious Diseases at Hamad Medical Corporation.
The change in vaccine terms of eligibility means the current priority groups for COVID-19 vaccinations are as follows:
1) People aged 50 years of age and above regardless of their health conditions
2) People with moderate chronic medical conditions at any age
3) Additional healthcare professionals and other key workers in different ministries and government institutions , including teachers and administration staff in education
Dr. Mariam Abdulmalik, Managing Director of PHCC, said: "People who are eligible for the vaccine at this stage will be contacted directly by PHCC by SMS or phone call to arrange their appointment. Those who meet the criteria for the first priority groups can also request to schedule an appointment website to take the vaccine via the MOPH COVID-19 website. People who register online but who are not in one of the listed priority groups, will have their interest recorded and saved by the MOPH, and they will be contacted when they become eligible."
Dr. Abdulmalik added that vaccinations at health centersand the QNCC vaccination centre will only be given to people with pre-arranged appointments. All other community members who do not meet the criteria for the early phase of the campaign are kindly requested to wait until it is their turn. 

قنا
الدوحة: أعلنت وزارة الصحة العامة عن خفض الحد الأدنى للفئة العمرية لمن يحق لهم الحصول على التطعيم ضد فيروس كورونا (كوفيد-19) إلى 50 عاما.
ويأتي هذا القرار تماشيا مع الخطة الوطنية الاستراتيجية للتطعيم ضد فيروس كورونا المسبب لـ (كوفيد-19)، وفي إطار جهود وزارة الصحة العامة لتوسعة نطاق البرنامج الوطني للتطعيم ليشمل اعدادا اكبر من السكان في دولة قطر.
وقال الدكتور عبداللطيف الخال رئيس المجموعة الاستراتيجية الوطنية للتصدي لفيروس (كوفيد-19) ورئيس قسم الأمراض المعدية بمؤسسة حمد الطبية إنه نظرا لمحدودية الكميات المستوردة من لقاحات (كوفيد-19) في بداية برنامج التطعيم الوطني فقد تم التركيز خلال المراحل الأولى على وقاية أفراد المجتمع ممن هم أكثر عرضة لمخاطر الإصابة بمضاعفات شديدة ناتجة عن فيروس (كوفيد-19).
وأضاف أنه ومع تسلم شحنات التطعيم بشكل منتظم اكثر من ذي قبل ومع توافر لقاح مودرنا بالإضافة إلى لقاح فايزر، فإن ذلك يعني أنه بات بمقدورنا الآن توسيع نطاق برنامج التطعيم بشكل أكبر بحيث يشمل فئات عمرية اصغر وفقا للخطة الاستراتيجية لوزارة الصحة العامة للتطعيم ضد (كوفيد-19).
ويعني التغيير في شروط الحصول على التطعيم ضد فيروس (كوفيد-19) أن الفئات ذات الأولوية في الحصول على التطعيم خلال الفترة الحالية ستكون على النحو التالي..
– الأشخاص بعمر خمسين عاما فما فوق بغض النظر عن حالاتهم الصحية.
– الأشخاص الذين يعانون من حالات مرضية مزمنة متوسطة الشدة بغض النظر عن أعمارهم بالإضافة إلى المزيد من كوادر الرعاية الصحية والعاملين الأساسيين الآخرين من مختلف الوزارات ومؤسسات الدولة بما في ذلك المعلمين والكوادر الإدارية بالمرافق التعليمية.
وبدورها، قالت الدكتورة مريم عبدالملك مدير عام مؤسسة الرعاية الصحية الأولية إن كوادر مؤسسة الرعاية الأولية سيقومون بالتواصل مباشرة مع الأشخاص المؤهلين للحصول على التطعيم حاليا عبر الرسائل النصية أو المكالمات الهاتفية وذلك للترتيب لحجز مواعيد لهم.
كما يمكن للأشخاص الذين يستوفون معايير الفئات ذات الأولوية تقديم طلب حجز مواعيد للتطعيم من خلال الموقع الإلكتروني المخصص لـ (كوفيد-19) على الصفحة الإلكترونية التابعة لوزارة الصحة العامة. وبالنسبة للأشخاص من خارج الفئات ذات الأولوية الذين يقومون بالتسجيل عبر الموقع الإلكتروني، فسيتم تسجيل رغباتهم وحفظها من قبل وزارة الصحة العامة وسيتم الاتصال بهم متى ما أصبحوا مستوفين لمعايير الحصول على اللقاح.
وأضافت الدكتورة مريم عبدالملك أن التطعيم بمراكز الرعاية الصحية الأولية ومركز قطر الوطني للمؤتمرات سيتم تقديمه فقط للأشخاص الذين لديهم مواعيد مسبقة، داعية كافة أفراد المجتمع الآخرين ممن لم يستوفو المعايير الخاصة بتلقي التطعيم خلال المرحلة المبكرة من هذه الحملة الانتظار حتى يأتي دورهم.