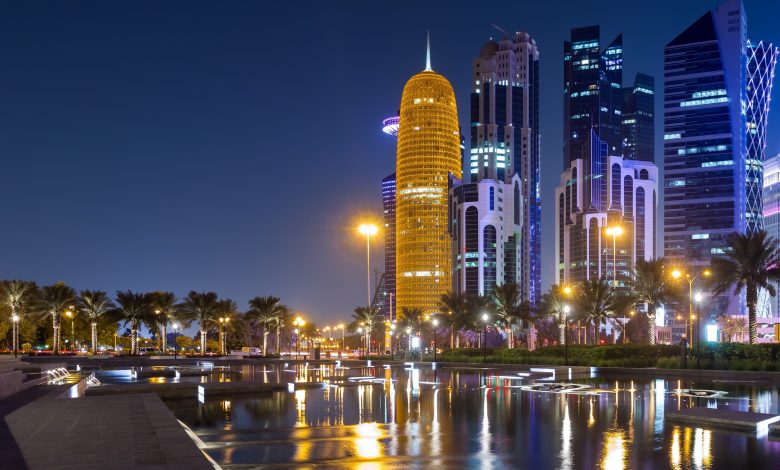 🇶🇦 DOHA
Qatar: first in the Arab world in the Quality of Life Index
قطر الأولى عربيا على مؤشر أفضل مكان للعمل والمعيشة
Al-Sharq – WGOQatar Translations 
Doha: Qatar has gained a great place in the scale of economic development and prosperity in recent years, becoming the first Arab country in the Quality of Life, Workplace and Self-Development Index.
An annual HSBC survey showed that Qatar ranked first in the Arab world and sixth in the world on the Quality of Life, Workplace and Self-Development Index, with 40 other countries around the world. According to Al-Jazeera Net.
Switzerland topped the list of best countries in terms of Quality of Life, while Canada ranked 9th, the United States 26th, the United Kingdom 28th, the UAE dropped from 9th place in 2019 to 14th in 2020, and Saudi Arabia advanced from 29th place in 2019 to 19th in 2020.
The survey adopted 200 criteria for measuring Quality of Life, and included three main themes: financial ambition, lifestyle and self-development.
The lifestyle theme included a set of key criteria such as well-being, psychological stability, mental health, political and social stability, easy adaptation of arrivals and their children within society, quality of education, schools, coexistence and friendship.
The financial ambition criteria also included criteria such as income and savings, particularly with tax-exempt advantage, economic stability, career progression and work-life balance.
The criteria of self-development encompassed cultural values and the achievement of personal goals.

الشرق
الدوحة: تبوأت قطر مكانة كبيرة في مقياس التطور والإزدهار الاقتصادي في السنوات الأخيرة ، حيث استطاعت أن تصبح الدولة العربية الأولى في مؤشر جودة المعيشة ومكان العمل وتطوير الذات.
وأظهر استطلاع رأي يجريه سنويا بنك "إتش إس بي سي" (HSBC) تقدم قطر إلى المرتبة الأولى عربيا والسادسة عالميا على مؤشر جودة المعيشة ومكان العمل وتطوير الذات، حيث ضمت القائمة 40 دولة حول العالم. وفقا للجزيرة نت.
وتصدّرت سويسرا قائمة أفضل البلدان من حيث جودة المعيشة، في حين جاءت كندا في المركز التاسع، والولايات المتحدة في الترتيب 26، والمملكة المتحدة في المركز الـ28، أما الإمارات فتراجعت عن المركز التاسع الذي احتلته عام 2019 إلى المركز الـ14 في عام 2020، وتقدمت السعودية من المركز الـ29 في عام 2019 إلى المركز الـ19 في عام 2020.
واعتمد استطلاع الرأي على 200 معيار لقياس جودة العيش، وضمّ 3 محاور رئيسة هي الطموح المالي، ونمط الحياة، وتطور الذات.
وشمل محور نمط الحياة مجموعة معايير رئيسة مثل رفاهية الحياة والاستقرار النفسي والصحة العقلية، والاستقرار السياسي والاجتماعي، وسهولة تكيف الوافدين وأبنائهم داخل المجتمع، وجودة التعليم والمدارس والتعايش وتكوين الصداقات.
كما تضمن محور الطموح المالي معايير مثل الدخل والقدرة على الادخار ولا سيما مع ميزة الإعفاء الضريبي، والاستقرار الاقتصادي والتدرج الوظيفي والتوازن بين الحياة والعمل.
أما محور تطوير الذات فقد شمل القيم الثقافية، وتحقيق الأهداف الشخصية.
المصدر: al-sharq