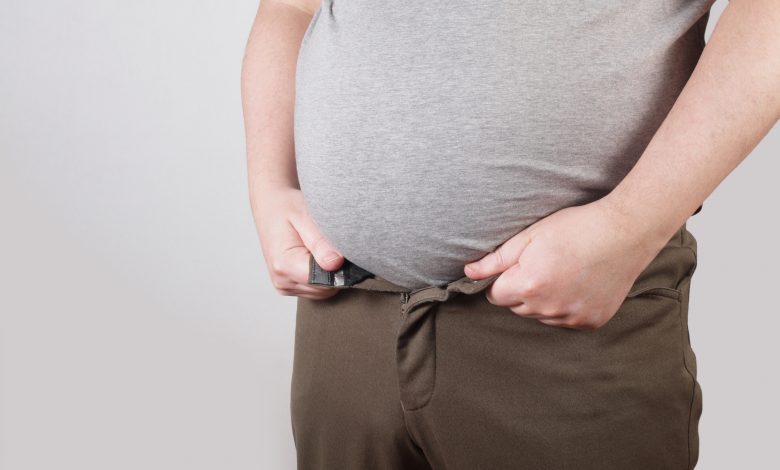 هل سيعمل اللقاح بنفس الفعالية في حالة السمنة المفرطة؟
Dina Al Sabbagh – WGOQatar
Doha: Social media have circulated many questions about the relationship between obesity and the efficacy of the anti-coronavirus vaccine, according to a new study suggesting that Pfizer-bioNTech vaccine may be less effective in obese people.
Italian researchers from a hospital in Rome assessed the antibodies developed by 248 healthcare professionals after receiving the Pfizer-bioNTech vaccine seven days after receiving the second dose of the vaccine, 99.5% of these people developed antibodies to the Coronavirus, a higher proportion than was recorded in people who recovered from the virus.
However, the response was poor in overweight and obese people.
Researchers have found that obese people produced about half the amount of antibodies produced by others. This means that obese people may need an additional booster dose to ensure they are adequately protected from the coronavirus, the researchers said.
"Since obesity is a major risk factor for morbidity and mortality for patients with Covid-19, it is mandatory to plan an efficient vaccination programme in this subgroup," said Aldo Venuti, lead author of the study.
Giving obese people an extra dose of the vaccine or a higher dose may be an option that needs to be carefully evaluated," Venuti added.
Previous research has indicated that obesity increases the risk of death from Coronavirus by about 50%, as well as a 113% increased risk of hospitalization. This may be largely due to the fact that obese people often have other basic medical problems, such as heart disease or diabetes, which increase the risk of contracting coronavirus.

دينا الصباغ – WGOQatar
الدوحة: تداولت بعض وسائل التواصل الاجتماعي أسئلة عديدة حول علاقة السمنة وفعالية اللقاح المتعلق بجائحة كورونا ،لتأتي دراسة جديدة تشير أن لقاح «فايزر – بايونتيك» قد يكون أقل فاعلية لدى الأشخاص المصابين بالسمنة.
وقد قام عدد من الباحثين التابعين لمستشفى في روما، بتقييم الأجسام المضادة التي طورها 248 شخصاً من العاملين في مجال الرعاية الصحية بعد تلقي لقاح «فايزر – بايونتيك».
وبعد سبعة أيام من تلقي الجرعة الثانية من اللقاح، طور 99.5 % من أولئك الأشخاص أجساماً مضادة لـ«كورونا»، وهي نسبة أكبر من تلك المسجلة لدى الأشخاص الذين تعافوا من الفيروس.
ومع ذلك، كانت الاستجابة ضعيفة في الأشخاص الذين يعانون من زيادة الوزن والسمنة.
فقد اكتشف الباحثون أن المصابين بالسمنة أنتجوا نحو نصف كمية الأجسام المضادة التي أنتجها غيرهم.
ولفت الباحثون إلى أن هذا يعني أن الأشخاص المصابين بالسمنة قد يحتاجون إلى جرعة معززة إضافية لضمان حمايتهم بشكل كاف من فيروس كورونا.
وقال ألدو فينوتي، المؤلف الرئيسي للدراسة: «نظراً لأن السمنة عامل خطر رئيسي للإصابة الحادة بـ(كورونا) والوفاة جراؤه، فمن الضروري التخطيط لبرنامج تطعيم أكثر فاعلية لهذه المجموعة الفرعية».
وأضاف فينوتي أن إعطاء الأشخاص الذين يعانون من السمنة المفرطة جرعة إضافية من اللقاح أو جرعة أعلى قد يكون من الخيارات التي يجب تقييمها بشكل دقيق».
وأشارت الأبحاث السابقة إلى أن السمنة تزيد من خطر الوفاة بسبب «كورونا» بنسبة تقارب 50 في المائة، بالإضافة إلى زيادة خطر دخول المستشفى بنسبة 113 في المائة.
قد يرجع ذلك إلى حد كبير إلى أن الأشخاص المصابين بالسمنة غالباً ما يعانون من مشكلات طبية أساسية أخرى، مثل أمراض القلب أو داء السكري، والتي تزيد من خطر الإصابة بفيروس كورونا.