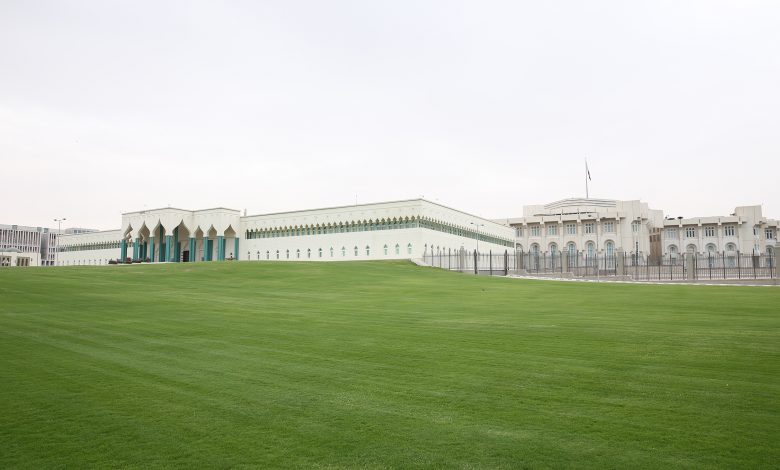 صاحب السمو يجري اتصالا بولي عهد المملكة العربية السعودية الشقيقة
QNA
Doha: HH the Amir Sheikh Tamim bin Hamad Al-Thani held Sunday via telephone a conversation with HRH Crown Prince, Deputy Prime Minister and Minister of Defense of the Kingdom of Saudi Arabia Prince Mohammed bin Salman bin Abdulaziz Al-Saud, during which His Highness was reassured about his health, wishing him good health and wellness and the brotherly Saudi people continuous progress and prosperity.
During the call, HH the Amir and HRH Crown Prince discussed the latest regional and international developments, and underlined their keenness to promote joint Arab and Gulf action. Also, HH the Amir affirmed the State of Qatar's firm support for the government and people of the Kingdom of Saudi Arabia and everything that would enhance the security, stability and sovereignty of the Kingdom of Saudi Arabia, considering its stability as an integral part of the stability of the State of Qatar and the Gulf Cooperation Council system.

قنا
الدوحة: أجرى حضرة صاحب السمو الشيخ تميم بن حمد آل ثاني أمير البلاد المفدى اتصالا هاتفيا مع صاحب السمو الملكي الأمير محمد بن سلمان بن عبدالعزيز آل سعود ولي العهد نائب رئيس مجلس الوزراء وزير الدفاع، بالمملكة العربية السعودية الشقيقة، اطمأن خلاله سموه على صحته وعبّر عن تمنياته القلبية الخالصة له بدوام الصحة وموفور العافية وللشعب السعودي الشقيق بدوام التقدم والازدهار.
وقد تناول حضرة صاحب السمو وصاحب السمو الملكي أثناء الاتصال آخر المستجدات الإقليمية والدولية، وأبديا حرصهما على تعزيز العمل العربي والخليجي المشترك. كما أكد صاحب السمو أمير البلاد المفدى على دعم دولة قطر الراسخ للمملكة العربية السعودية حكومة وشعبا وعلى كل ما من شأنه تعزيز أمن واستقرار وسيادة المملكة العربية السعودية الشقيقة واعتبار استقرارها جزءا لا يتجزأ من استقرار دولة قطر ومنظومة مجلس التعاون الخليجي.