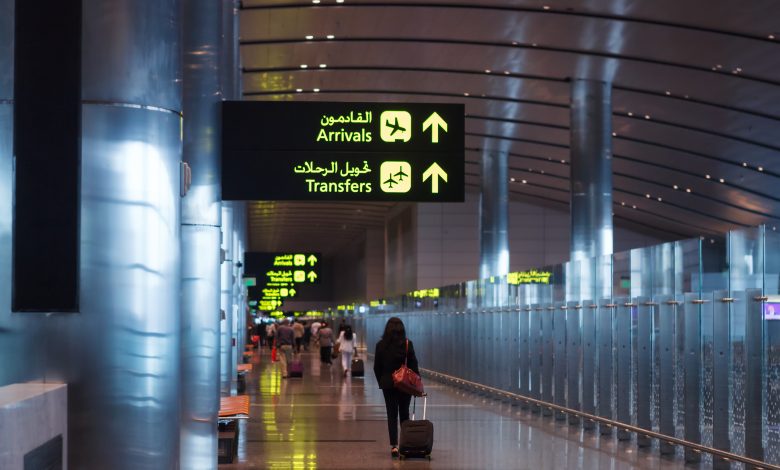 نصائح من مكتب الاتصال الحكومي لتطبيق الحجر المنزلي بعد العودة من دول القائمة الخضراء
Doha: The Government Communications Office tweeted "It is vital to home quarantine correctly when returning from travels or if you are at risk of having been exposed to COVID-19. To protect yourself, your family and your community".
The GCO also posted a video on its Twitter account explaining the most important guidelines to follow in applying home quarantine correctly, even if you do not feel any symptoms, follow these precautionary measures to prevent the spread of the virus:
* Reside in a separate, ventilated room and avoid sharing public spaces at home.
* Refrain from receiving visitors.
* Do not share household items.
* Do not leave the house.
* Put a plastic bag inside your trashcans, closing it tightly before disposing of it.
* Wash your hands often and with soap and water for at least 20 seconds.
* Cover your mouth and nose with a tissue when you cough or sneeze, throwing away used tissues in a lined trash can.
* If you start to feel flu-like symptoms, including fever, cough and shortness of breath, call 16000.

الدوحة: أكد مكتب الاتصال الحكومي على أهمية الالتزام بالحجر المنزلي وتطبيق الإجراءات الاحترازية بالشكل الصحيح بعد العودة من إحدى الدول المتضمنة في القائمة الخضراء  الخاصة بـ"كوفيد 19″ أو في حال مخالطة شخص مصاب بكورونا لحماية نفسك وعائلتك ومجتمعك وللحد من انتشار الفيروس.
ونشر مكتب الاتصال الحكومي عبر حسابه بموقع تويتر فيديو يوضح أهم الإرشادات التي يجب اتباعها في تطبيق الحجر المنزلي بالشكل الصحيح حتى لو كنت لا تشعر بأي أعراض، ومنها:
* البقاء في غرفة منفصلة ذات تهوية جيدة وعدم الاختلاط مع بقية أفراد الأسرة في المنزل.
* الامتناع عن استقبال الزوار.
* عدم مشاركة الأدوات المنزلية.
* امتنع عن مغادرة المنزل
* ضع كيساً بلاستيكياً داخل سلة المهملات وأغلقه بإحكام قبل التخلص منه.
* اغسل يديك بشكل متكرر بالماء والصابون لمدة 20 ثانية على الأقل.
* قم بتغطية فمك وأنفك عند السعال أو العطس وقم برمي المناديل المستخدمة في سلة مهملات مغطاة بكيس خاص للمهملات.
* إذا بدأت تشعر بأعراض تشبه أعراض الأنفلونزا بما في ذلك الحمى والسعال وضيق التنفس اتصل على الرقم 16000.