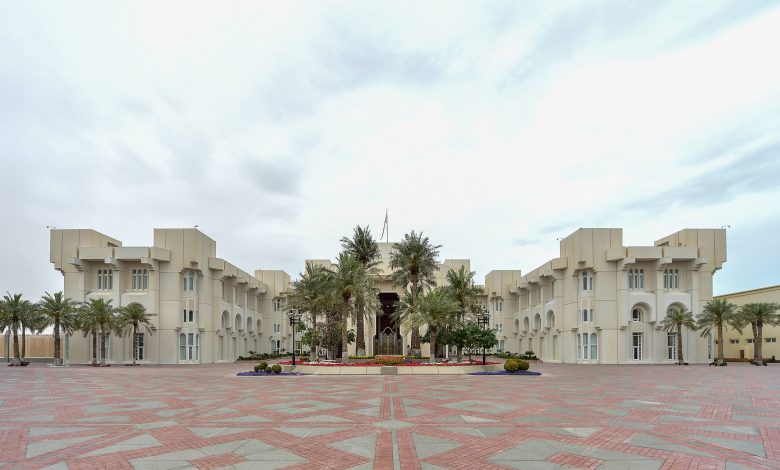 صاحب السمو يتلقى رسالة من الرئيس الصيني
QNA
Doha: HH the Amir Sheikh Tamim bin Hamad Al-Thani received a verbal message from HE President of the People's Republic of China Xi Jinping, pertaining to the strategic bilateral relations between the two countries and ways of enhancing and developing them, as well as regional and international issues of mutual concern.
The message was conveyed by HE Yang Jiechi, member of the Political Bureau and Director of the Office of the Foreign Affairs Commission of the CPC Central Committee, when HH the Amir met him and the accompanying delegation at his office in Al Bahr Palace on Saturday morning.

قنا
الدوحة: تلقى حضرة صاحب السمو الشيخ تميم بن حمد آل ثاني أمير البلاد المفدى، رسالة شفوية من فخامة الرئيس شي جين بينغ رئيس جمهورية الصين الشعبية الصديقة، تتصل بالعلاقات الثنائية الاستراتيجية بين البلدين وسبل دعمها وتعزيزها وعدد من القضايا الإقليمية والدولية ذات الاهتمام المشترك.
قام بنقل الرسالة سعادة السيد يانغ جيه تشي عضو المكتب السياسي ومدير مكتب لجنة الشؤون الخارجية للجنة المركزية للحزب الشيوعي الصيني خلال استقبال سمو الأمير له، والوفد المرافق في مكتبه بقصر البحر، صباح اليوم.