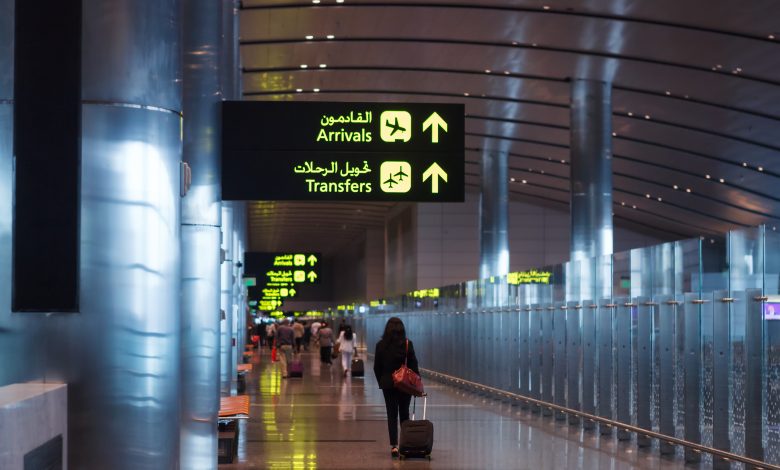 وزارة الصحة العامة تحدث القائمة الخضراء للبلدان منخفضة المخاطر
Doha: Ministry of Public Health (MoPH) has updated the number of countries in its green list with effect from January 24.
The revised list of low-risk (green list) countries, published on its website, has 15 countries/territories and is effective from January 24.
"The State of Qatar has categorized the following countries in a Green List, effective January 24th, to facilitate the quarantine policy and Covid-19 travel restrictions to people arriving into Qatar from these countries. The list and related travel advice will be reviewed regularly and published accordingly," MoPH said on its website.
The new list of countries are:
​1 – ​Oman
​​2 – ​Brunei Darussalam
​​3 – ​Thailand
​​4 – ​China (A. Hong Kong SAR – China | B. Macau SAR – China)
​​5 – ​Vietnam
6 – ​Malaysia
​​7 – South Korea
​​8 – ​Singapore
​9 – ​Japan
10 – ​Myanmar
​​11 – ​Maldives "Safe Travel Bubble" Package only
​​12 – ​Australia
​13 – New Zealand
14 – ​Mexico
​​15 – ​Cuba
​​16 – ​Mauritius
​​17 – Iceland
​​18 – ​Ireland

الدوحة: قامت وزارة الصحة العامة بتحديث عدد الدول في قائمتها الخضراء اعتباراً من 24 يناير.
وفيما يتعلق بقائمة البلدان المنخفضة المخاطر (القائمة الخضراء) المنشورة على موقع الوزارة على الإنترنت، فإنها تحوي 15 بلدا/إقليما، وهي نافذة اعتبارا من 24 يناير.
ووفقا لما ذكرته وزارة الصحة على موقعها على الانترنت فقد صنفت دولة قطر الدول التالية في القائمة الخضراء، اعتبارا من 24 يناير، لتسهيل سياسة الحجر الصحي والقيود المفروضة على سفر الأشخاص القادمين إلى قطر من هذه البلدان. وسيتم مراجعة القائمة وإرشادات السفر ذات الصلة بشكل منتظم.
قائمة البلدان الجديدة:
1 – عمان
2 – بروناي دار السلام
3 – تايلاند
4 – الصين (هونغ كونغ الإدارية الخاصة | مكاو الإدارية الخاصة)
5 – فيتنام
6 – ماليزيا
7 – كوريا الجنوبية
8 – سنغافورة
9 – اليابان
10 – ميانمار
11 – جزر المالديف باقات "الجسر الجوي الامن للعطلات" فقط
12 – استراليا
13 – نيوزيلندا
14 – المكسيك
15 – كوبا
16 – موريشيوس
17 – آيسلندا
18 – أيرلندا