🇶🇦 DOHA
Sheikh Joaan Meets Saudi Minister of Sports
الشيخ جوعان بن حمد يستقبل وزير الرياضة السعودي
QNA
Doha: HE Qatar Olympic Committee (QOC) President Sheikh Joaan bin Hamad Al-Thani met on Wednesday with HRH Minister of Sports and Chairman of the Olympic Committee of the Kingdom of Saudi Arabia Prince Abdulaziz bin Turki Al Faisal, upon his arrival and his accompanying delegation at Hamad International Airport.
The visit of the Chairman of the Saudi Arabian Olympic Committee to Doha comes at the invitation of HE QOC President Sheikh Joaan bin Hamad Al-Thani to attend the final day competitions of the FIFA Club World Cup – Qatar 2020, on Thursday at the Education City stadium.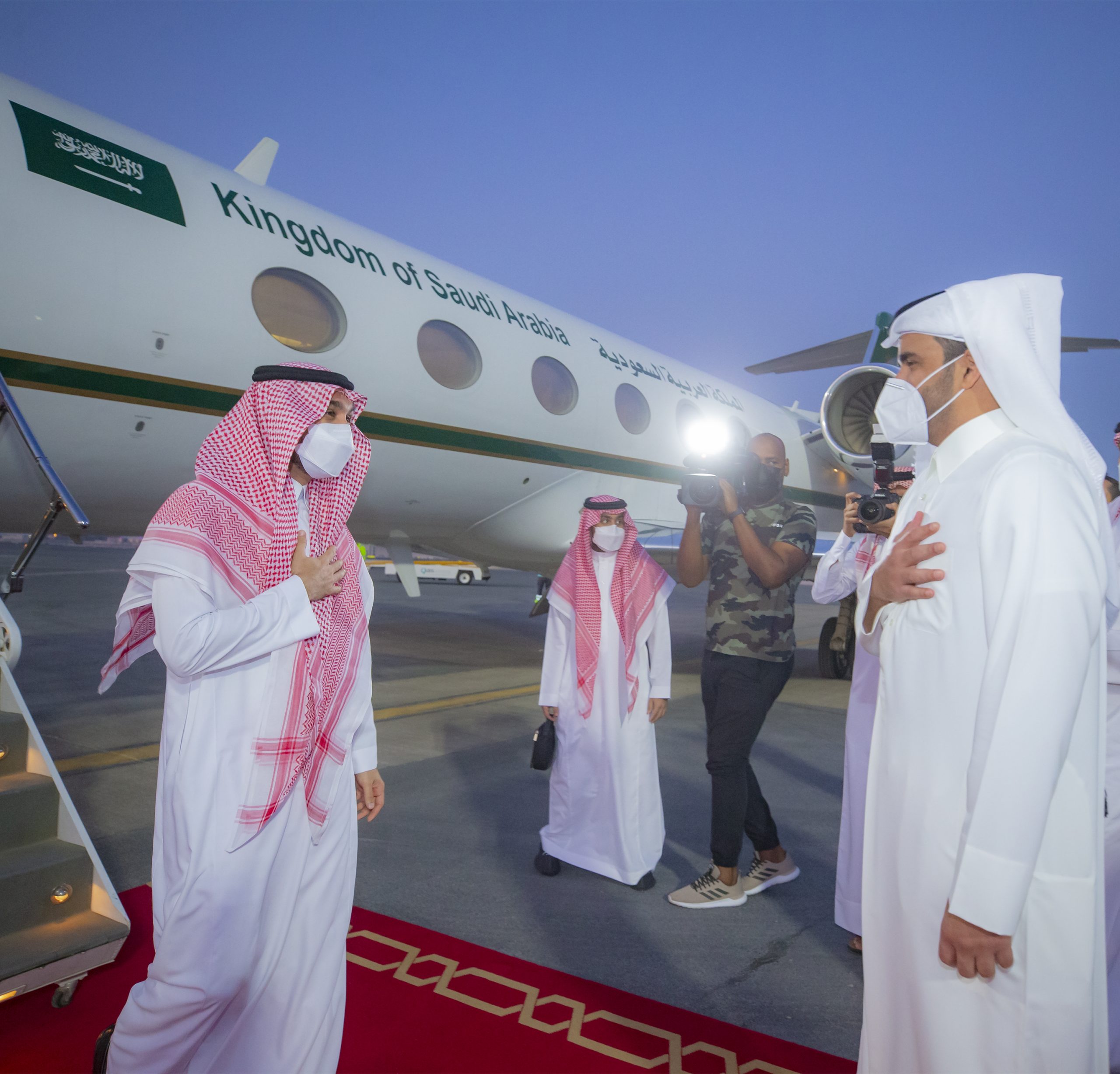 HE President of the Qatar Football Association Sheikh Hamad bin Khalifa bin Ahmed Al-Thani, HE Secretary-General of QOC Jassim bin Rashid Al Buainain, and several QOC officials attended the meeting. 
قنا
الدوحة: استقبل سعادة الشيخ جوعان بن حمد آل ثاني رئيس اللجنة الأولمبية القطرية، الأمس، صاحب السمو الملكي الأمير عبدالعزيز بن تركي الفيصل وزير الرياضة رئيس اللجنة الأولمبية بالمملكة العربية السعودية لدى وصوله والوفد المرافق له لمطار حمد الدولي.
وتأتي زيارة رئيس اللجنة الأولمبية العربية السعودية إلى الدوحة تلبية لدعوة من سعادة الشيخ جوعان بن حمد آل ثاني رئيس اللجنة الأولمبية القطرية لحضور منافسات اليوم الختامي لبطولة كأس العالم للأندية – فيفا قطر 2020، اليوم على استاد المدينة التعليمية.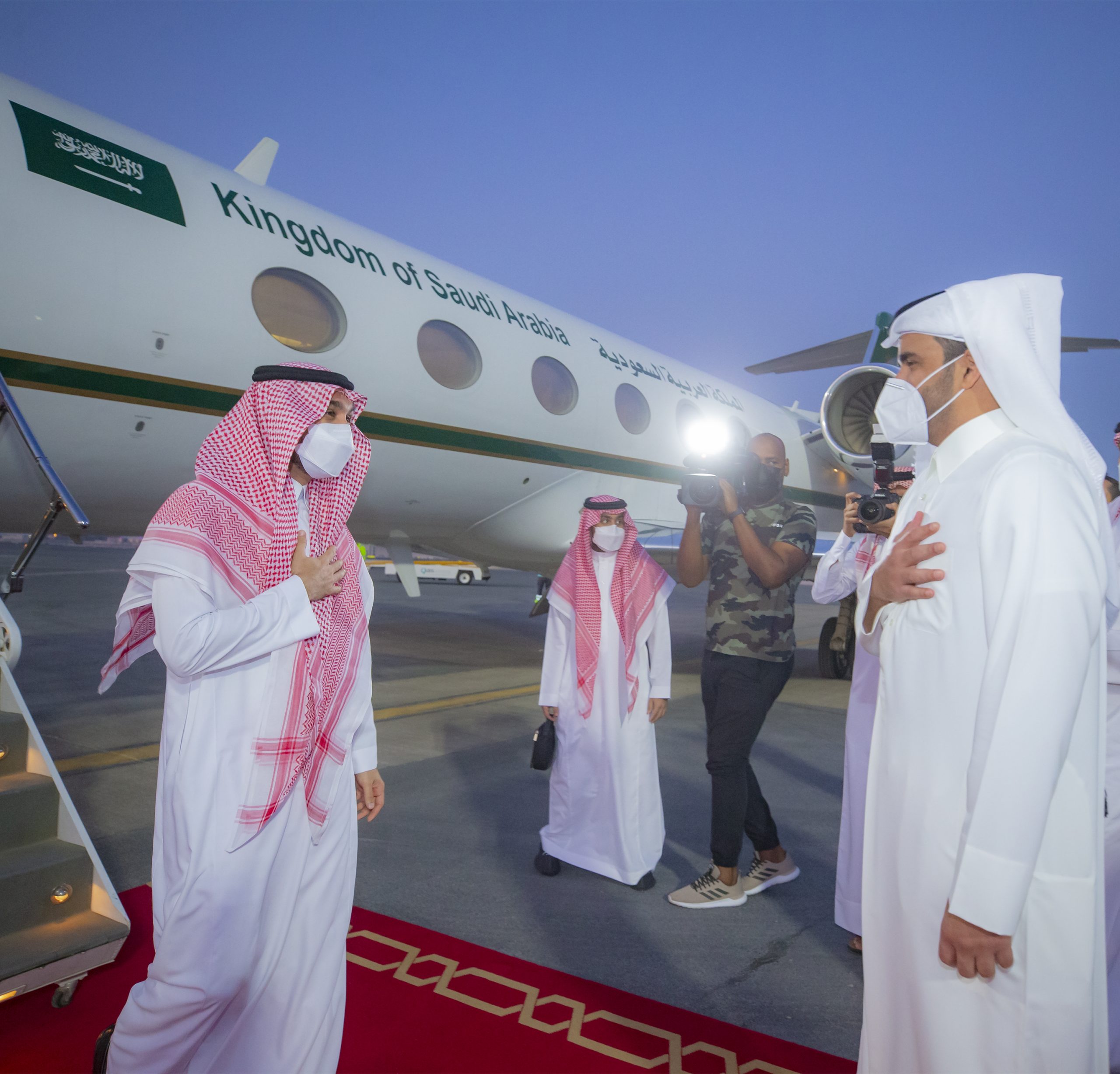 وكان في الاستقبال سعادة الشيخ حمد بن خليفة بن أحمد آل ثاني رئيس الاتحاد القطري لكرة القدم، وسعادة السيد جاسم بن راشد البوعينين أمين عام اللجنة الأولمبية القطرية، وعدد من مسؤولي اللجنة الأولمبية القطرية.