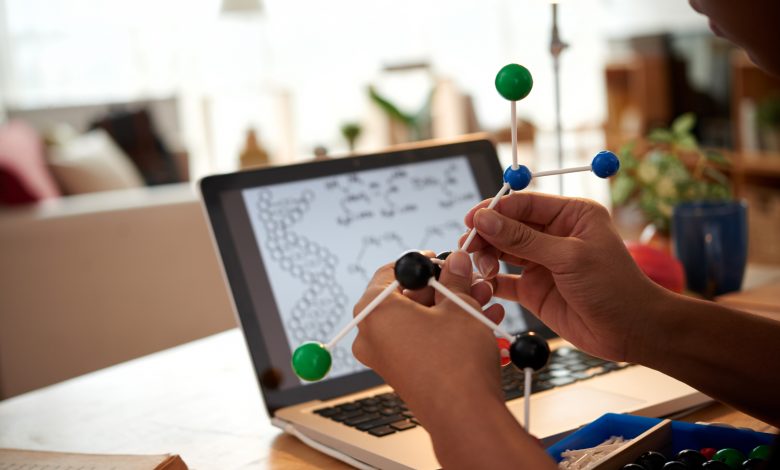 انطلاق مسابقة الهاكاثون للابتكارات الرياضية بالنادي العلمي
QNA
Doha: The Qatar Scientific Club (QSC) started the activates of a competition on Hackathon for sports innovations, in cooperation with a number of partners and supporters, on the occasion of celebrating Qatar Sports Day which is marked on the second Tuesday of February each year.
The Hackathon is known as an event where a group of people meet and share interests and skills with each other to exchange experiences or solve a problem. The meeting might also be for the purposes of starting building a project as Hackathon stimulates innovations among individuals and groups.
The competition aims at reinforcing innovative ideas that contribute to supporting innovators in this sport event.
Executive Director of the Qatar Scientific Club Engineer Rashid Al Rahimi said that the competition was well received by the youths. He said that 20 projects have been registered and they will be presented to a technical committee of the competition to evaluate them, where the accepted projects will be submitted to the second phase of the competition, before they enters the final and implementation phase, pointing to QSC's interest in providing a platform for innovative ideas and hackathon competitions in other fields in support of young people to encourage them to generate innovative scientific ideas. The club, in turn, will support these ideas and their owners in the club's modern technical laboratories, he said.
QSC has set several conditions and requirements to participate in the competition. The conditions include having at least three members in the team including one Qatari member, and adhering to the competition's standards of controls and procedures. The teams participating in the competition will compete in presenting innovative ideas and solutions in a sports field.
The competition consists of three phases: First, registration for the innovative idea. Second phases will be during March, which will be held virtually in which the qualified teams compete to develop the idea of the project and its actual duration is 48 hours. Third, the final phase, is the stage of implementing the winning and qualified projects. The winning teams will implement their projects in QSC's laboratories, and the club will provide the necessary funding and technical support to complete the project, as an amount of QR 50,000 has been allocated to fund projects and rewards for the first three projects.

قنا
الدوحة: انطلقت الأمس فعاليات مسابقة الهاكاثون للابتكارات الرياضية التي ينظمها النادي العلمي القطري بالتعاون مع عدد من الشركاء والداعمين، تحت شعار /التكنولوجيا في خدمة الرياضة/ بمناسبة اليوم الرياضي للدولة الذي يوافق الثلاثاء الثاني من فبراير كل عام.
ويعرف الهاكاثون بأنه حدث يلتقي فيه نخبة من الأشخاص يشتركون فيما بينهم في الاهتمامات والمهارات لتبادل الخبرات أو حل مشكلة ما، وقد يكون الاجتماع أيضا لغايات البدء ببناء مشروع ما من الصفر ، ويشار إلى أن الهاكاثون بمثابة القلب النابض للتحفيز على الابتكارات بين الأفراد والمنشآت.
وتهدف هذه المسابقة إلى التشجيع على توليد أفكار مبتكرة تساهم في دعم التكنولوجيا والتقنيات والتطبيقات الرياضية، وتفعيل مشاركة ودعم أصحاب الأفكار المبتكرة في هذا الحدث الرياضي.
وقال المهندس راشد الرحيمي المدير التنفيذي للنادي العلمي القطري إن المسابقة لاقت قبولا لافتا من الشباب وتم تسجيل عشرين مشروعا في المسابقة وسوف تعرض على لجنة فنية لتقييمها وتصعيد المشاريع المقبولة إلى المرحلة الثانية من المسابقة، قبل أن تدخل المرحلة النهائية والتنفيذ، مشيرا إلى اهتمام النادي العلمي بتوفير منصة للأفكار المبتكرة ومسابقات الهاكاثون في المجالات الأخرى دعما للشباب وتشجيعهم على توليد أفكار علمية مبتكرة وسيقوم النادي بدوره بدعم هذه الأفكار ومساندة أصحابها على التنفيذ في المعامل التقنية الحديثة في النادي.
وكان النادي العلمي قد حدد عدة ضوابط وشروط للمشاركة في المسابقة منها: أن يتكون الفريق المشارك من ثلاثة أشخاص على الأقل مع وجود عضو قطري الجنسية في الفريق والتزام الفريق المشارك بمعايير وضوابط المسابقة، وأن يقدم الفريق فكرة مبتكرة في إحدى المجالات الرياضية والتي تساهم في وجود حل لتحد معين.
وتتكون المسابقة من ثلاث مراحل الأولى: التسجيل للفكرة المبتكرة، أما المرحلة الثانية والتي ستكون خلال شهر مارس فهي مرحلة الهاكاثون الافتراضي التي تتنافس فيها الفرق المتأهلة لتطوير فكرة المشروع ومدتها الفعلية 48 ساعة، أما المرحلة الثالثة والأخيرة فهي مرحلة تنفيذ المشاريع الفائزة والمتأهلة، حيث ستقوم الفرق الفائزة بتنفيذ مشاريعها في المعامل المخصصة في النادي العلمي القطري، وسيقوم النادي بتقديم التمويل والدعم الفني اللازم لإنجاز النموذج الأولي للمشروع، إذ تم رصد مبلغ خمسين ألف ريال قطري لتمويل المشاريع وتحديد مكافأة مالية للمشاريع الثلاثة الأولى.