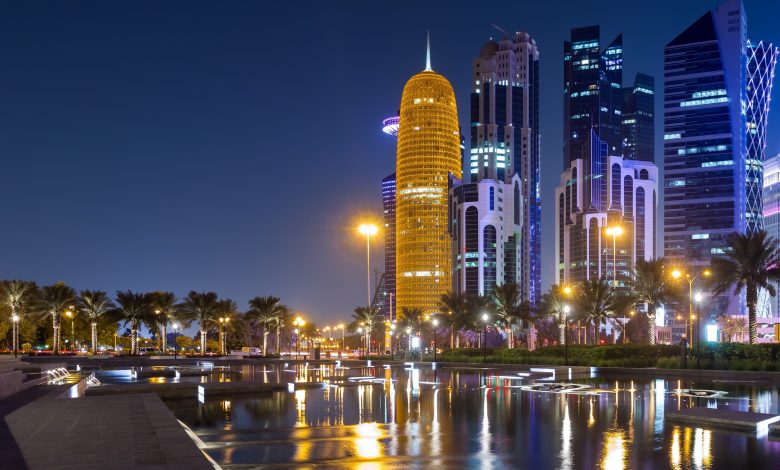 🇶🇦 DOHA
Qatar is the best place to live and work in the Middle East: Survey
استطلاع: قطر هي المكان الأفضل للعيش والعمل في الشرق الأوسط
The Peninsula
Doha: Qatar is among the top 10 countries in the world to live and work, and the number one in the Middle East, according to HSBC Expat Explorer Survey 2020.
Qatar was ranked sixth globally and is one of two Asian countries in the top 10 (Singapore in second place). The closest country in the region is the United Arab Emirates (14), Bahrain (15) and Saudi Arabia (19).
Switzerland retained its position as the best place to live, while New Zealand, Germany, Spain, Netherlands, Australia, Canada, and Ireland completed the top 10. In its 13th year, the annual survey was conducted between February 14 and March 22, when COVID-19 was emerging as a global threat but before it had reached its highest peak.
John Goddard, Head of HSBC Expat, in a statement on the website, said, "HSBC has run an annual study of nearly 20,000 overseas 'professionals to identify global mobility trends and gather unique insights about the lives of those who relocate abroad for work."
"Qatar's rapidly developing capital city of Doha – is a hive of commercial activity that is certainly making the world sit up and take notice. Once home to a pearl industry, Qatar has since managed to blossom in its arid surroundings emerging as a powerful global player and boasting one of the highest incomes per capita in the world," the survey said in its overview of Qatar."

ذا بينينسولا – ترجمة WGOQatar
الدوحة: تعد قطر من بين أفضل 10 دول في العالم للعيش والعمل، والأولى في الشرق الأوسط، وفقًا لاستطلاع اتش اس بي سي اكسبات اكسبلورر 2020.
احتلت قطر المرتبة السادسة عالمياً وهي واحدة من دولتين آسيويتين ضمن العشر الأوائل (سنغافورة في المرتبة الثانية). وأقرب دولة في المنطقة هي الإمارات العربية المتحدة (14) والبحرين (15) والمملكة العربية السعودية (19).
احتفظت سويسرا بمكانتها كأفضل مكان للعيش، بينما أكملت نيوزيلندا وألمانيا وإسبانيا وهولندا وأستراليا وكندا وأيرلندا المراكز العشرة الأولى. في عام الاستطلاع الثالث عشر، تم إجراء المسح السنوي بين 14 فبراير و22 مارس، عندما كان كوفيد-19 يبرز كتهديد عالمي ولكن قبل أن يصل إلى أعلى مستوياته.
قال جون جودارد، رئيس اتش اس بي سي اكسبات، في بيان على الموقع الإلكتروني، "أجرى اتش اس بي سي دراسة سنوية لما يقرب من 20000 حرفي في الخارج لتحديد اتجاهات التنقل العالمية وجمع رؤى فريدة حول حياة أولئك الذين ينتقلون للعمل في الخارج. "
"العاصمة القطرية الدوحة التي تشهد تطورًا سريعًا – هي خلية نحل للنشاط التجاري الذي يجعل العالم بالتأكيد ينتبه لها. وقال الاستطلاع في تقريره العام عن قطر إن قطر كانت في يوم من الأيام موطناً لصناعة اللؤلؤ، وقد تمكنت منذ ذلك الحين من الازدهار في محيطها القاحل، وبرزت كمنافس عالمي قوي وتتمتع بواحد من أعلى مستويات الدخل الفردي في العالم."