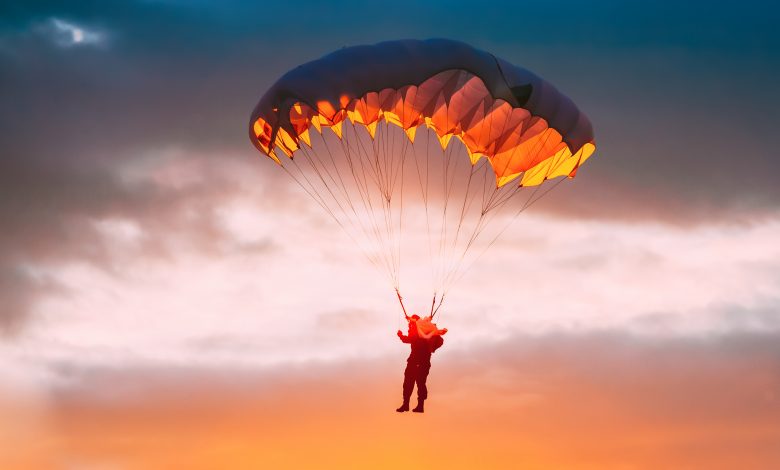 انطلاق منافسات بطولة قطر الدولية الأولى المفتوحة للقفز المظلي
QNA
Doha: HE Deputy Prime Minister and Minister of State for Defense Affairs Dr. Khalid bin Mohammed Al Attiyah inaugurated on Friday afternoon in the Sealine region, the first Qatar International Open Parachuting Championship, which continues until Wednesday.
The inauguration of the championship, which is held under the patronage of the Deputy Prime Minister and Minister of State for Defense Affairs, was attended by HE Chief of Staff of the Armed Forces Lieutenant-General (Pilot) Ghanem bin Shaheen Al Ghanem, HE Commander of the Joint Special Forces and Chairman of the Qatar Air Sports Committee Major General Hamad bin Abdullah Al Fetais Al Marri and a number of ambassadors and military attaches.
The tournament is held as part of the preparations for the World Military Parachuting Championship (CISM 2021), which Doha will host from November 15 to 20, with the participation of eight countries: Qatar, Germany, Austria, Denmark, Slovenia, Libya, Palestine, and Morocco.
The six-day tournament is held from 7 am to 5 pm.
According to the international law for parachuting competitions, and the World Air Sports Federation (FAI), and the regulations of the CISM Parachuting Committee, each country has the right to participate with only one team in each competition, and the player is allowed to participate in more than one competition.
The tournament is held in compliance with the laws of air navigation and the regulations and instructions of parachuting competitions, in accordance with international law issued by FAI.
Quadruple parachuting teams consist of four players plus one reserve player. 

قنا
الدوحة: افتتح سعادة الدكتور خالد بن محمد العطية نائب رئيس مجلس الوزراء وزير الدولة لشؤون الدفاع عصر الأمس بمنطقة سيلين بطولة قطر الدولية الأولى المفتوحة للقفز المظلي التي تستمر حتى /الاربعاء/ المقبل.
حضر افتتاح البطولة، التي تقام تحت رعاية نائب رئيس مجلس الوزراء وزير الدولة لشؤون الدفاع، سعادة الفريق الركن /طيار/ غانم بن شاهين الغانم رئيس أركان القوات المسلحة، سعادة اللواء الركن حمد بن عبدالله الفطيس المري قائد القوات الخاصة المشتركة – رئيس لجنة قطر للرياضات الجوية، وعدد من كبار القادة السفراء والمحلقين العسكريين.
وتقام البطولة ضمن التحضيرات لبطولة العالم للقفز المظلي السيزم والتي تحتضنها الدوحة في الفترة من 15 إلى 30 نوفمبر المقبل، وبمشاركة ثماني دول وهي: قطر وألمانيا والنمسا والدنمارك وسلوفينيا وليبيا وفلسطين والمغرب.
وتقام البطولة يوميا من الساعة السابعة صباحاً وحتى الخامسة مساء طوال أيام المنافسات.
وطبقاً للقانون الدولي لمسابقات القفز بالمظلات، وفقاً للاتحاد الدولي للرياضات الجوية FAI ولوائح لجنة القفز بالمظلات CISM، فإن لكل دولة الحق في المشاركة بفريق واحد فقط في كل مسابقة، ويسمح للاعب بالمشاركة في أكثر من مسابقة.
ويتم الالتزام بقوانين الملاحة الجوية ولوائح وتعليمات مسابقات القفز بالمظلات، بما يتوافق مع القانون الدولي الصادر عن الاتحاد الدولي للرياضات الجوية FAI.
وتتكون فرق القفز بالمظلات ذات التشكيل الرباعي من 4 لاعبين إضافة إلى لاعب احتياطي واحد.