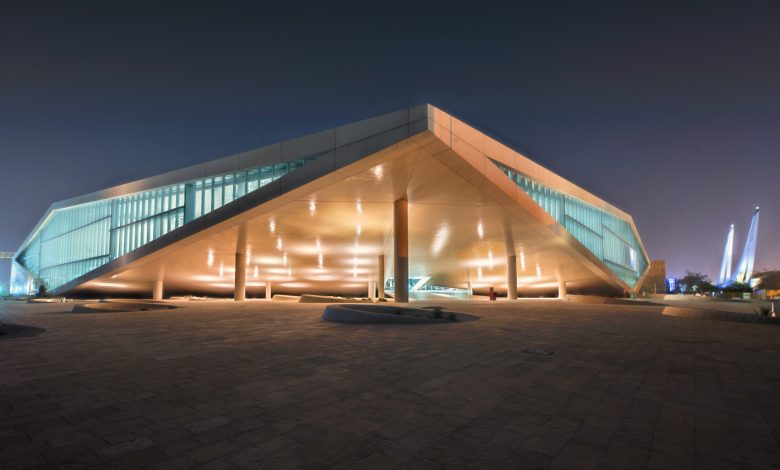 📚Education
QNL to Organize Virtual Forum on Crimes of Smuggling Antiquities in Region
مكتبة قطر الوطنية تنظم منتدى افتراضيا حول جرائم تهريب آثار المنطقة
QNA
Doha: Qatar National Library (QNL) is organizing a virtual forum under the title "Illegal trafficking in antiquities and cultural materials" from Sunday to Feb. 1, as part of its continuous efforts to preserve heritage treasures in the Arab world and the Middle East and to combat antiquities smuggling.
The forum will discuss the issue of antiquities smuggling and highlights the system of illegal trade in cultural antiquities and its parties and the parties involved in each stage of smuggling and trafficking. The forum will also define the concept of the illegal archaeological commodity in terms of source, transportation and countries targeted for marketing.
Commenting on the occasion, Director of Distinctive Collections at the Library, Stephane Ipert said, " Over many centuries, the Arab world and the Middle East regions produced many tangible monuments of high historical, aesthetic and spiritual value. This rich heritage, especially in countries torn by conflict and bequeathed by poverty, was subject to increasing operations of looting, smuggling and illegal trafficking in it, which threatened its cultural heritage. "
"This forum aims is to raise awareness of the issues of antiquities smuggling and illegal trafficking and to assist experts and competent legal authorities in the region to confront this criminal activity, " he added.
This forum is held under Himaya Project Lecture Series. The Library launched Himaya, a project to support the efforts to counter the trafficking and illegal circulation of the documentary heritage in the region. An important goal of the project will be to create strong engagement between international agencies and regional organizations to protect documentary heritage and counter the trafficking of items.

قنا
الدوحة: تنظم مكتبة قطر الوطنية منتدى افتراضيا تحت عنوان /الاتجار غير القانوني بالآثار والمواد الثقافية/، /الأحد/ القادم ويستمر لمدة يومين، وذلك ضمن جهودها المتواصلة للحفاظ على كنوز التراث في العالم العربي والشرق الأوسط ومكافحة تهريب الآثار.
ويناقش المنتدى قضية تهريب الآثار، ويسلط الضوء على منظومة الاتجار غير القانوني بالآثار الثقافية وأطرافها، والجهات المتورطة في كل مرحلة من مراحل التهريب والاتجار، كما يُعرِّف المنتدى مفهوم السلعة الأثرية غير القانونية، من حيث المصدر والنقل والدول المستهدفة للتسويق.
وحول هذا المنتدى علق السيد ستيفان إيبيغ، مدير شؤون المجموعات المميزة بالمكتبة قائلًا "على مدى قرون عديدة، أنتجت منطقة العالم العربي والشرق الأوسط العديد من الآثار المادية ذات القيمة التاريخية والجمالية والروحية الرفيعة، وكان هذا التراث الثري، وخاصة في الدول التي مزقتها الصراعات وأورثتها الفقر، عرضة لعمليات متزايدة من النهب والتهريب والاتجار غير القانوني به مما يهدد إرثها الثقافي".. مضيفا "الهدف من هذا المنتدى إذكاء الوعي بقضايا تهريب الآثار والاتجار غير القانوني ومساعدة الخبراء والسلطات القانونية المختصة في المنطقة على مواجهة هذا النشاط الإجرامي".
جدير بالذكر أن هذا المنتدى يقام ضمن سلسلة محاضرات /مشروع حماية/، وهي مبادرة أطلقتها مكتبة قطر الوطنية لدعم جهود مكافحة الاتجار والتداول غير المشروع للتراث الوثائقي في منطقة الشرق الأوسط وشمال أفريقيا والبلدان المجاورة، ومن بين الأهداف المُهمة للمشروع تعزيز التعاون بين المنظمات الدولية والإقليمية لحماية المواد التراثية والآثار التاريخية وإحباط عمليات التهريب والاتجار غير القانوني بها.