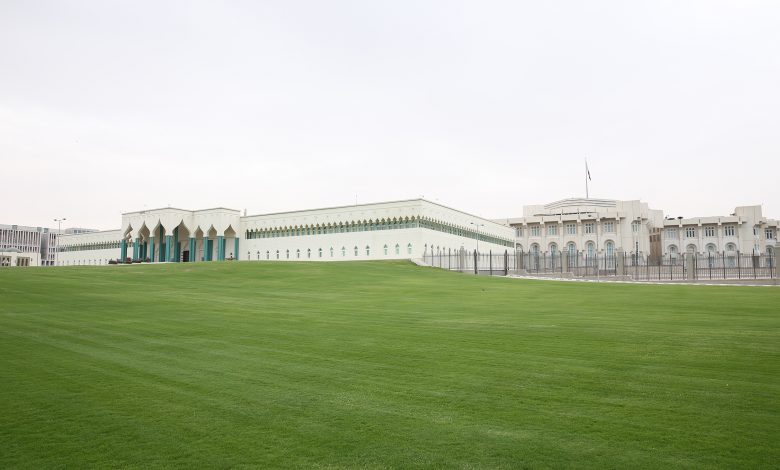 أبرز قرارات الاجتماع الأسبوعي لمجلس الوزراء
QNA
Doha: HE Prime Minister and Minister of Interior Sheikh Khalid bin Khalifa bin Abdulaziz Al-Thani chaired Wednesday the cabinet's regular meeting held at its seat at the Amiri Diwan.
Following the meeting, HE Minister of Justice and Acting Minister of State for Cabinet Affairs Dr. Issa bin Saad Al Jafali Al Nuaimi said following statement:
At the beginning of the meeting, the Cabinet listened to the explanation provided by HE Minister of Public Health on the latest developments to limit the spread of the Coronavirus (COVID-19), and the council affirmed the continuation of work with regard to the precautionary measures that have been taken in order to combat this pandemic.
After that, the Council considered the topics on the agenda as follows:
First, the Cabinet approved the renewal of the Board of Directors at the Qatar Financial Centre Regulatory Authority (QFCRA) starting from March 8 of 2021, and specified the remuneration of the board members.
Second, the Cabinet approved a draft memorandum of understanding (MoU) between the government of the State of Qatar and the government of the Kingdom of Morocco in the field of endowments and Islamic affairs.
Third, the Cabinet reviewed the following topics and took the appropriate decisions in their regard:
1- Results of the third meeting of the General Assembly of the Islamic Organization for Food Security (IOFS).
2- Results of the 67th session of the World Health Organization's (WHO) Regional Committee for the Eastern Mediterranean.

قنا
الدوحة: ترأس معالي الشيخ خالد بن خليفة بن عبدالعزيز آل ثاني، رئيس مجلس الوزراء ووزير الداخلية الاجتماع العادي الذي عقده المجلس ظهر اليوم بمقره في الديوان الأميري.
وعقب الاجتماع أدلى سعادة الدكتور عيسى بن سعد الجفالي النعيمي، وزير العدل والقائم بأعمال وزير الدولة لشؤون مجلس الوزراء بما يلي:
في بداية الاجتماع استمع مجلس الوزراء إلى الشرح الذي قدمه سعادة وزير الصحة العامة حول آخر المستجدات والتطورات للحد من انتشار فيروس كورونا /كوفيد – 19/، وأكد المجلس على استمرار العمل بما تم اتخاذه من إجراءات وتدابير احترازية في سبيل مكافحة هذا الوباء.
وبعد ذلك نظر مجلس الوزراء في الموضوعات المدرجة على جدول الأعمال على النحو التالي:
أولا – الموافقة على تجديد عضوية مجلس إدارة هيئة التنظيم بمركز قطر للمال اعتباراً من 8 /3 /2021، وتحديد مكافآت أعضاء مجلس الإدارة.
ثانيا – الموافقة على مشروع مذكرة تفاهم بين حكومة دولة قطر وحكومة المملكة المغربية في مجال الأوقاف والشؤون الإسلامية.
ثالثا – استعرض مجلس الوزراء الموضوعين التاليين واتخذ بشأنهما القرار المناسب:
1 – نتائج الاجتماع الثالث للجمعية العامة للمنظمة الإسلامية للأمن الغذائي.
2 – نتائج الدورة (67) للجنة الإقليمية لشرق المتوسط التابعة لمنظمة الصحة العالمية.