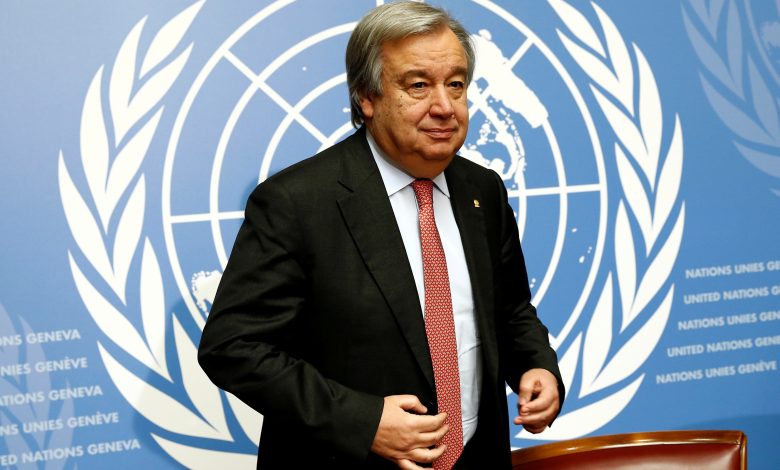 🌍 World
Antonio Guterres to Run for Second Term as UN Chief
الأمين العام للأمم المتحدة يعلن رسميا سعيه للترشح لولاية ثانية
QNA
New York: Antonio Guterres confirmed on Monday that he will be seeking a second five-year term as UN Secretary-General, which would begin in January 2022.
Briefing correspondents at UN Headquarters in New York, his Spokesperson Stephane Dujarric, confirmed that the President of the General Assembly, had written to the UN chief, asking if he intended to run for the top job again.
Dujarric said that the UN chief had informed the Security Council, and the heads of regional groups of his decision, and that it was too early to gauge any reaction from Member States at this stage, or speculate about any other potential candidates.
In accordance with Article 97 of the UN Charter, the appointment is made by the General Assembly, on the recommendation of the Security Council, which in effect means that any of the five permanent members (P5) can veto the nominee. Each Secretary-General has the option of a second term, provided they can muster enough support from Member States.
Guterres secured the position in 2016, going through a reformed selection process that included a public informal dialogue session in the General Assembly, involving civil society representatives, where each of the 13 candidates presented vision statements, and took questions.
Brenden Varma, Spokesperson for Volkan Bozkir, President of the General Assembly, confirmed that the presidents of the Assembly and the Security Council, would be discussing the Secretary-General selection process, at a regular meeting on Tuesday.

قنا
نيويورك: أكد السيد أنطونيو غوتيريش الأمين العام للأمم المتحدة، أنه سيسعى للحصول على فترة ولاية ثانية مدتها خمس سنوات كأمين عام للأمم المتحدة، والتي ستبدأ في يناير 2022.
وقال السيد ستيفان دوجاريك المتحدث باسم الأمين العام: "إن غوتيريش قد أبلغ مجلس الأمن ورؤساء المجموعات الإقليمية بقراره، وأنه من السابق لأوانه قياس أي رد فعل من الدول الأعضاء في هذه المرحلة، أو التكهن بأي مرشح محتمل آخر".
ووفقا للمادة 97 من ميثاق الأمم المتحدة، يتم التعيين من قبل الجمعية العامة، بناء على توصية من مجلس الأمن، مما يعني في الواقع أن أيا من الأعضاء الخمسة الدائمين يمكنه الاعتراض على المرشح.. ولكل أمين عام خيار ولاية ثانية، بشرط أن يتمكن من حشد الدعم الكافي من الدول الأعضاء.
وفي عام 2016 حصل غوتيريش على المنصب كأمين عام للأمم المتحدة، من خلال عملية اختيار معدلة تضمنت جلسة حوار عامة غير رسمية في الجمعية العامة، شارك فيها ممثلو المجتمع المدني، حيث قدم كل من المرشحين الثلاثة عشر بيانات الرؤية، وأجابوا على الأسئلة.
ومن جهته أكد السيد بريدين فارما المتحدث باسم السيد فولكان بوزكير رئيس الجمعية العامة، أن رئيسي الجمعية ومجلس الأمن سيناقشان عملية اختيار الأمين العام، في اجتماع عادي اليوم.