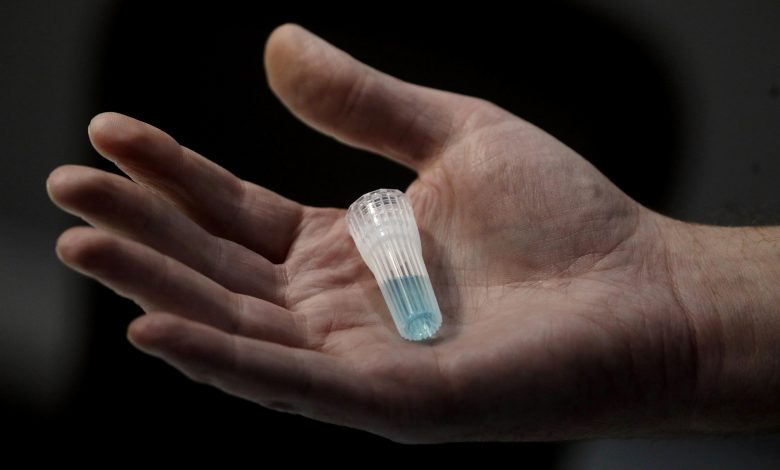 جهاز فحص كورونا المنزلي متوفر الآن على أمازون
Dina Al Sabbagh – WGOQatar
Doha: Amazon announced the availability of the DxTerity Saliva Home testing kit, which was granted emergency use permit last month by the U.S. Food and Drug Administration, for sale on its website.
The DxTerity kit includes an empty saliva test tube, sent to a laboratory in Los Angeles with prepaid shipping costs, and the time it takes to obtain results ranges from 24 to 72 hours after receiving the sample.

The test using a nasal swab is considered more accurate although saliva testing provides accurate results according to Dr. Robert H.
But DxTerity says its saliva tests are already being used by more than 130 partner companies in the United States, including Fortune 500 and pharmaceutical companies.
According to CNN, the cost of the at-home test is $110 per kit, or $1,000 for 10 kits.
Although the test is not new, DxTerity says its version is the first home saliva test to receive FDA approval for symptomatic and asymptomatic testing.

دينا الصباغ – WGOQatar
الدوحة: أعلنت مؤسسة "أمازون" عن توافر الصندوق الخاص بفحص كورونا المنزلي (DxTerity Saliva)، الذي حاز على تصريح من أجل الاستخدام الطارئ الشهر الماضي من إدارة الغذاء والدواء الأمريكية، وذلك للبيع على موقعها الإلكتروني.
ويتضمن صندوق DxTerity أنبوباً فارغاً لفحص اللعاب، ويتم إرساله إلى مختبر في لوس أنجلوس مع تكلفة الشحن المدفوعة مسبقاً، ويتراوح الوقت المستغرق للحصول على النتائج بين 24 و72 ساعة بعد استلام العينة.
ويُعتبر الاختبار باستخدام مسحة الأنف أكثر دقة على الرغم من أن فحص اللعاب يوفر نتائج دقيقة وفقًا للدكتور روبرت إتش.
لكن شركة DxTerity تقول إن فحوصات اللعاب الخاصة بها تستخدم بالفعل من قبل أكثر من 130 شركة شريكة في الولايات المتحدة، بما في ذلك شركات Fortune 500 والمؤسسات الدوائية.
ووفق ما ورد على موقع "سي إن إن"، فأن تكلفة الفحص المنزلي تبلغ 110 دولارات مقابل الصندوق الواحد، أو 1000 دولار مقابل 10 صناديق
ورغم أن الفحص ليس بجديد، إلّا أن DxTerity تقول إن نسختها هي أول فحص لعاب منزلي يحصل على موافقة إدارة الغذاء والدواء الأمريكية لفحوص الإصابة بأعراض أو دون الأعراض.