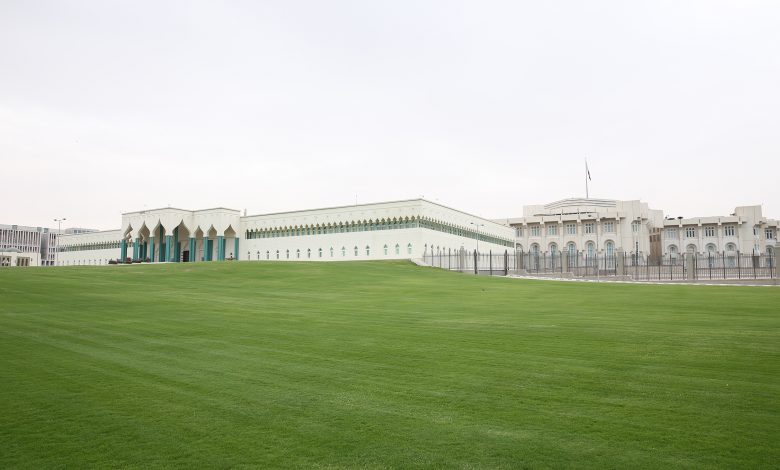 👮‍♂️ Government
HH the Amir Receives Invitation from Custodian of the Two Holy Mosques to Attend GCC Summit
سمو الأمير يتسلم دعوة من خادم الحرمين الشريفين لحضور القمة الخليجية
QNA
Doha: HH the Amir Sheikh Tamim bin Hamad Al-Thani received a written message from the Custodian of the Two Holy Mosques King Salman bin Abdulaziz Al Saud of the sisterly Kingdom of Saudi Arabia, inviting HH the Amir to attend the 41st session of the Supreme Council of the Cooperation Council for the Arab States of the Gulf (GCC), to be held in Riyadh, Saudi Arabia, on Jan. 5.
The message was handed over by HE GCC Secretary General Dr. Nayef bin Falah Al Hajraf during a meeting with HH the Amir at the Amiri Diwan office on Wednesday morning.

قنا
الدوحة: تسلم حضرة صاحب السمو الشيخ تميم بن حمد آل ثاني أمير البلاد المفدى، رسالة خطية من أخيه خادم الحرمين الشريفين الملك سلمان بن عبدالعزيز آل سعود ملك المملكة العربية السعودية الشقيقة، تضمنت دعوة سموه لحضور اجتماع الدورة الحادية والأربعين للمجلس الأعلى لمجلس التعاون لدول الخليج العربية، المقرر عقدها بالمملكة العربية السعودية في الخامس من يناير القادم.
قام بتسليم الرسالة سعادة الدكتور نايف فلاح الحجرف الأمين العام لمجلس التعاون لدول الخليج العربية، خلال استقبال سمو الأمير له بمكتبة بالديوان الأميري صباح اليوم.