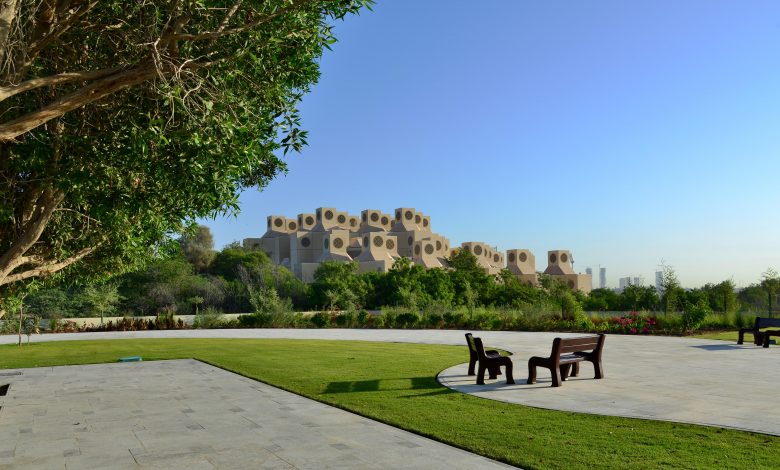 📚Education
QU-YSC Becomes Member of International Federation of Inventors' Associations
مركز جامعة قطر للعلماء الشباب عضوا في الاتحاد الدولي لجمعيات المخترعين
QNA
Doha: Qatar University Center for Young Scientists (QU-YSC) has become a member of the International Federation of Inventors' Associations (IFIA), which was established in 1968 in the United Kingdom and includes more than 175 members from 100 countries and territories such as Denmark, Finland, Germany, Britain, Norway, Switzerland, South Korea and other countries.
Director of the Young Scientists Center at Qatar University Dr. Noora Al-Thani affirmed that this membership will provide the center with several fields of development, advancement and formation of relations with international bodies, adding that the inventors in the center will benefit from the global platform and the programs provided by the federation to display and development their ideas and increase their experiences in several scientific and technological fields.
This membership will enable the Young Scientists Center at Qatar University to participate effectively and exchange knowledge and experiences in conferences, exhibitions and events that bring together universities, institutions and prestigious organizations from all over the world, such as Creativity and Innovation Week, Intellectual Property Day, and the International Inventors Day. In addition to increasing international outreach, recognition and interaction with IFIA's vast network. Moreover, it provides an opportunity to participate in innovation and policymaking processes.
The membership will also enable researchers and students of the center to share ideas, innovative discoveries and their success stories with the world, provide advisory services on intellectual property protection and inventors' assistance programs, and contribute to the marketing of inventions and their publication in the journals of the scientific organization. They will also be eligible to apply for inventors' funding opportunities in various fields, including energy, environment and health, to contribute to the development of a better world.
The International Federation of Inventors' Associations (FIA) is the global platform for invention, innovation. This non-profit organization aims to spread a culture of invention and innovation, support for inventors, transfer of technology, and cooperation with relevant organizations.
In addition, the Federation holds international invention exhibitions, scientific seminars and workshops in cooperation with other international organizations to provide an opportunity for its members to display their innovations, benefit from its wealth of knowledge, and exchange views regarding the promotion of creativity and entrepreneurship. Moreover, promoting the most recent achievements of its members allows for the expansion of relationships and the knowledge base required to explore the possibility of commercialization with various entities.

قنا
الدوحة: أعلن مركز جامعة قطر للعلماء الشباب أنه أصبح عضوا في الاتحاد الدولي لجمعيات المخترعين/ IFIA/، الذي أسس عام 1968 بالمملكة المتحدة ويضم أكثر من 175 عضوا من 100 دولة وإقليم كالدنمارك وفنلندا وألمانيا وبريطانيا والنرويج وسويسرا وكوريا الجنوبية وغيرهم من الدول.
وأكدت الدكتور نورة آل ثاني مديرة مركز العلماء الشباب بجامعة قطر ، أن هذه العضوية ستتيح للمركز ميادين عدة للتطور والارتقاء وتكوين العلاقات مع جهات عالمية ، مضيفة أن المخترعين في المركز سيستفيدون من المنصة العالمية والبرامج المتنوعة التي يوفرها الاتحاد لعرض أفكارهم وتطويرها وزيادة خبراتهم في مجالات علمية وتكنولوجية عدة.
وستمكن هذه العضوية مركز العلماء الشباب بجامعة قطر من المشاركة بشكل فعال وتبادل المعرفة والخبرات في المؤتمرات والمعارض والأحداث التي تجمع بجامعات ومؤسسات ومنظمات عريقة من جميع انحاء العالم، كأسبوع الإبداع والابتكار العالمي، ويوم الملكية الفكرية، واليوم العالمي للمخترعين ، وزيادة التواصل والاعتراف والتفاعل الدولي مع شبكة /IFIA/ الواسعة ، فضلا عن توفير الفرصة للمشاركة في عمليات الابتكار وصنع السياسات.
كما ستمكن العضوية باحثي وطلاب المركز من مشاركة الأفكار والاكتشافات المبتكرة وقصص نجاحم مع العالم، وتوفير خدمات استشارية بشأن حماية الملكية الفكرية وبرامج مساعدة المخترعين، والمساهمة في تسويق الاختراعات ونشرها في مجلات المنظمة العلمية ، وسيكون لهم أهلية التقديم لفرص تمويل المخترعين في مختلف المجالات بما في ذلك الطاقة والبيئة والصحة للمساهمة في تطوير عالم أفضل.
يعد الاتحاد الدولي لجمعيات المخترعين المنصة العالمية للاختراع والابتكار وجمعيات الاختراع ، وتهدف هذه المنظمة غير الربحية إلى نشر ثقافة الاختراع والابتكار، ودعم المخترعين، ونقل التكنولوجيا، والتعاون مع المنظمات ذات الصلة.
منذ إنشائه، كافح الاتحاد لتوعية الجمهور بأهمية المخترعين في المجتمع وحماية حقوقهم.
إلى جانب ذلك، يقيم الاتحاد معارض اختراع دولية وندوات علمية وورش عمل بالتعاون مع منظمات دولية أخرى لإتاحة الفرصة لأعضائه لعرض ابتكاراتهم والاستفادة من ثروتها المعرفية وتبادل وجهات النظر فيما يتعلق بتعزيز روح الإبداع وريادة الأعمال ، علاوة على ذلك الترويج لأحدث إنجازات أعضائها يسمح بتوسيع العلاقات وقاعدة المعارف اللازمة لاستكشاف إمكانية التسويق التجاري مع مختلف الجهات.