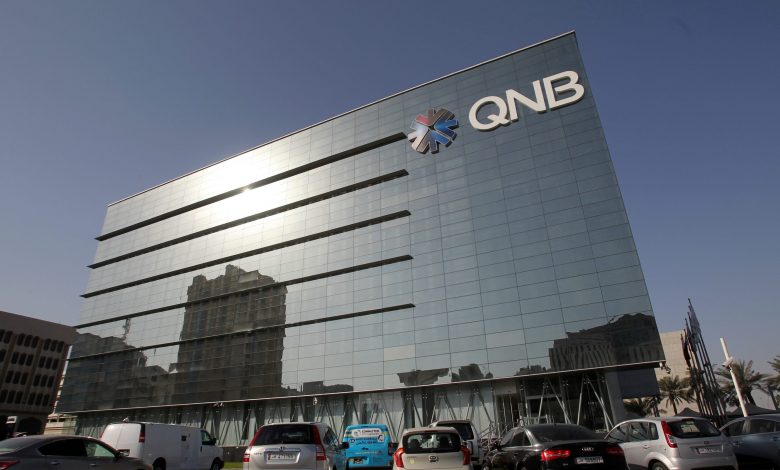 💰 Business
QNB Group Bags Two Prestigious Awards by "The Digital Banker"
مجموعة بنك قطر الوطني تحصل على جائزتين مرموقتين من "ذا ديجيتال بانكر"
QNA
Doha: QNB Group, have recently received the "Best Digital Wallet" and the "Best Self Service Banking" in the Middle East awards for 2020 from "The Digital Banker" magazine.
The prestigious awards recognize the Group's efforts to provide its customers with an enhanced banking digital experience and a comprehensive range of innovative and tailor-made services and products aimed to meet their financial needs.
This also reflect QNB's successful model to create greater value to its customers through enhanced personal and corporate banking services and products to make easy, secure and smart transactions through various e-channels and innovative digital services.
General Manager of QNB Group's retail services Heba Al Tamimi said: "Our investment in digital banking services and products comes to improve the experience of our customers and develop contactless payment methods. This supports our efforts towards using modern digital technologies to meet customer demands quicker. "
The Digital Banker awards recognize and celebrate the world's preeminent Financial Services Organizations that are pioneering unrivalled standards and capabilities in their respective fields.
QNB Group's presence through its subsidiaries and associate companies extends to more than 31 countries across three continents providing a comprehensive range of advanced products and services. The total number of employees is more than 29,000 operating through 1,100 locations, with an ATM network of more than 4,300 machines.

قنا
الدوحة: حصلت مجموعة بنك قطر الوطني QNB، مؤخراً على جائزتي "أفضل الخدمات المصرفية الذاتية" و" أفضل محفظة رقمية" في الشرق الأوسط لعام 2020 من مجلة " ذا ديجيتال بانكر" ، ويأتي حصول البنك على هاتين الجائزتين المرموقتين تقديرا لما يقدمه من تجربة مصرفية ورقمية مميزة لعملائه عبر شبكته الدولية المتنامية، بالإضافة إلى تطوير منتجات وخدمات حديثة ومبتكرة لتلبية احتياجاتهم المالية.
كما يمثل الفوز بهذه الجوائز نجاح QNB في تحقيق قيمة مضافة لعملائه من الأفراد والشركات بما يسمح لهم بإنجاز معاملاتهم المصرفية عبر العديد من القنوات الالكترونية والخدمات الرقمية المبتكرة والتي توفر لهم تجربة آمنه ومريحة وذكية.
وبهذه المناسبة، قالت السيدة هبة التميمي، مدير عام الخدمات المصرفية للأفراد لمجموعة QNB: "يأتي استثمارنا في الخدمات والمنتجات المصرفية البنكية الرقمية لتعزيز تجربة عملائنا وتطوير وسائل الدفع بدون لمس، بما يدعم جهودنا في مجال توظيف التقنيات الرقمية الحديثة لتحقيق تطلعات العملاء وتلبية احتياجاتهم في كل وقت."
وتكرم جوائز "ذا ديجيتال بانكر"، المؤسسات المالية الدولية الرائدة في القطاع المصرفي حول العالم، وهي تُمنح سنوياً تقديراً للبنوك المتميزة في مجالات الابتكار الرقمي وتطوير المنتجات والخدمات البنكية وخدمة العملاء.
وتتواجد مجموعة QNB حاليا في أكثر من 31 بلداً وثلاث قارات حول العالم، حيث تقدم أحدث الخدمات المصرفية لعملائها. ويعمل في المجموعة ما يزيد عن 29,000 موظف في أكثر من 1,100 فرع ومكتب تمثيلي، بالإضافة إلى شبكة واسعة من أجهزة الصراف الآلي تزيد عن 4,300 جهاز.