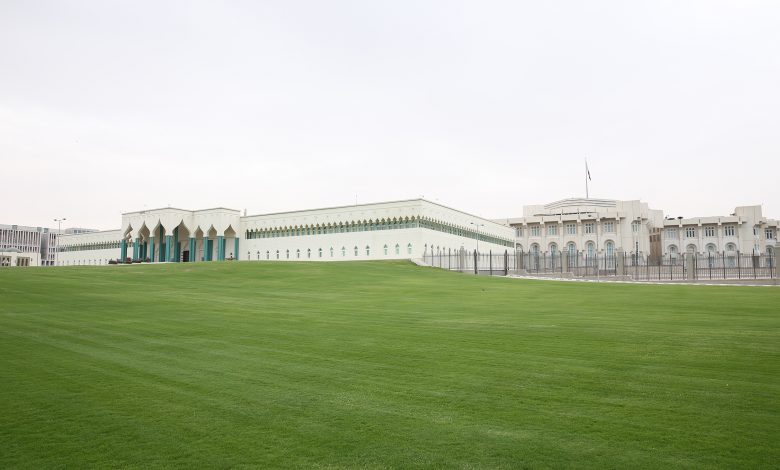 صاحب السمو يتلقى رسالة شكر من أمير الكويت
QNA
Doha: HH the Amir Sheikh Tamim bin Hamad Al-Thani received a message of thanks and appreciation from HH the Amir of the State of Kuwait Sheikh Nawaf Al-Ahmed Al-Jaber Al-Sabah in which he expressed his thanks and appreciations to HH the Amir for the valuable efforts exerted by the State of Qatar for the sake of the success of the great endeavors initiated by HH the late Amir Sheikh Sabah Al-Ahmad Al-Jaber Al-Sabah to end the GCC crisis by reaching a final agreement that guarantees solidarity and cohesion in having a united GCC position.
HH the Amir of the State of Kuwait also praised the blessed step that was achieved by reaching an agreement between the brothers, which reflects HH the Amir's keenness to maintain the gains of the GCC structure, its unity, solidity and role on the regional and international arenas to enable the achievement of the hopes and aspirations of the Gulf peoples and to face major challenges.

قنا
الدوحة: تلقى حضرة صاحب السمو الشيخ تميم بن حمد آل ثاني أمير البلاد المفدى، رسالة شكر وتقدير من أخيه صاحب السمو الشيخ نواف الأحمد الجابر الصباح أمير دولة الكويت الشقيقة، أعرب فيها عن شكره وتقديره لسمو الأمير على ما بذلته دولة قطر من جهود مقدرة في سبيل إنجاح المساعي الخيرة التي بدأها صاحب السمو الأمير الراحل الشيخ صباح الأحمد الجابر الصباح، طيب الله ثراه، لاحتواء الأزمة الخليجية وإنهائها بالتوصل إلى الاتفاق النهائي الذي يضمن التضامن والتماسك في وحدة الموقف الخليجي.
كما أشاد سمو أمير دولة الكويت الشقيقة، بالخطوة المباركة التي تحققت بالتوصل إلى الاتفاق بين الأشقاء والتي تعكس حرص سمو الأمير المفدى على مكتسبات الكيان الخليجي ووحدته وتماسكه وصلابته ودوره على الساحتين الإقليمية والدولية للتمكن من العمل في سبيل تحقيق آمال وتطلعات الشعوب الخليجية ومواجهة التحديات الجسام المحدقة.