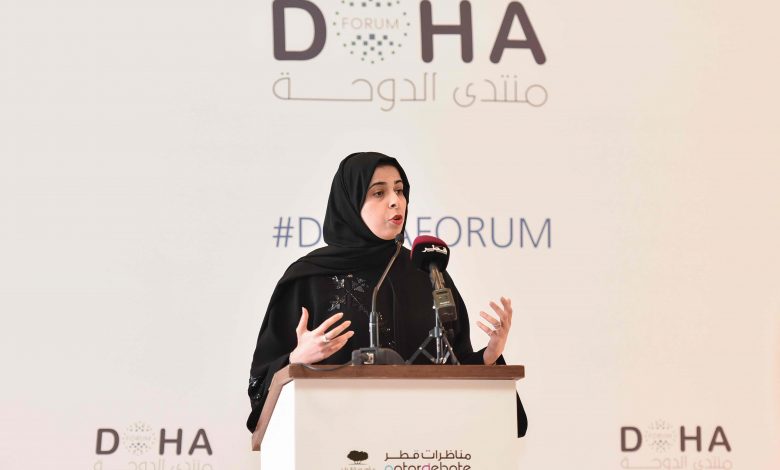 👮‍♂️ Government
Solution to Gulf crisis a win for all, says Lolwah Al Khater
لولوة الخاطر: حل أزمة الخليج مكسب للجميع
Tribune News Network
Doha: The solution to the Gulf crisis will represent a win for all, Qatar's Assistant Foreign Minister H E Lolwah Al Khater has said, welcoming a statement from Kuwait that said there have been "constructive and fruitful discussions" on efforts to achieve reconciliation in the Gulf crisis.
"The statement from the brotherly State of Kuwait puts us on the path to a solution, and it is an important and positive step, Khater, who is also the spokesperson for the Ministry of Foreign Affairs, said.
"The discussions have been trying throughout the past period to establish a general framework for dialogue and discussion, and we look forward to completing them during the coming period, in order to end the crisis," she added.
Kuwait's Foreign Minister Sheikh Ahmed Nasser Al Mohammed Al Sabah, whose country is leading mediation efforts, said all sides had expressed keenness for a "final agreement" during recent "fruitful discussions", which have included the United States.
Saudi Arabia led its allies the United Arab Emirates, Bahrain and Egypt to cut ties with Qatar in June 2017.
Source: qatar-tribune

شبكة أخبار تريبيون – ترجمة WGOQatar 
الدوحة: قالت سعادة لولوة الخاطر، مساعدة وزير الخارجية القطري، إن حل الأزمة الخليجية سيكون مكسبا للجميع، ورحبت ببيان من الكويت جاء فيه أن هناك "مناقشات بناءة ومثمرة" حول جهود تحقيق المصالحة في أزمة الخليج.
وأضافت أن "المباحثات سعت طوال الفترة الماضية إلى وضع إطار عام للحوار والنقاش ونتطلع إلى استكمالها خلال الفترة المقبلة لإنهاء الأزمة".
قال وزير الخارجية الكويتي الشيخ أحمد ناصر المحمد الصباح، الذي تقود بلاده جهود الوساطة، إن جميع الأطراف أعربت عن حرصها على "اتفاق نهائي" خلال "المناقشات المثمرة" الأخيرة التي ضمت الولايات المتحدة.
قادت السعودية حلفاءها الإمارات العربية المتحدة والبحرين ومصر إلى قطع العلاقات مع قطر في يونيو 2017.